We earn a commission for products purchased through some links in this article.
Say what you like about Katie Price, but there's no denying that she loves her kids.
The former glamour model, who is mum to Harvey, 12, Junior, 10, Princess, 8, Jett, 2, and Bunny, 1, is said to be worth an estimated £45,000,000, but with all of the money and opportunities in the world, her number one priority remains with her children.
One of the biggest challenges Katie has faced during motherhood is providing adequate care for her eldest son Harvey, who was born blind, is on the autistic spectrum and has a rare genetic disorder called Prader-Willi syndrome, which can cause problem behaviours, cognitive difficulties and extreme hunger pangs that can lead to excessive eating, amongst other symptoms.
In Channel 5's In Therapy series, Katie discusses the possibility of extra care for Harvey, but says she doesn't want to send him to respite care for fear of 'letting him down'.
'I won't do respite with him yet, because I don't want to feel like I'm letting him down,' the 37-year-old explains. 'By letting him go, while I go and have fun with the others.'
Emotions run high as she tells the therapist that she 'doesn't want to leave him', but also admits that she worries her other children miss out on attention, as she has to devote so much of it to Harvey.
She also speaks of how her younger son Junior asks her to go and watch him play football, but she can't go if Harvey doesn't want to. 'Junior understands. Harvey would smash the car up because he didn't want to go but then I don't want to leave Harvey with someone.'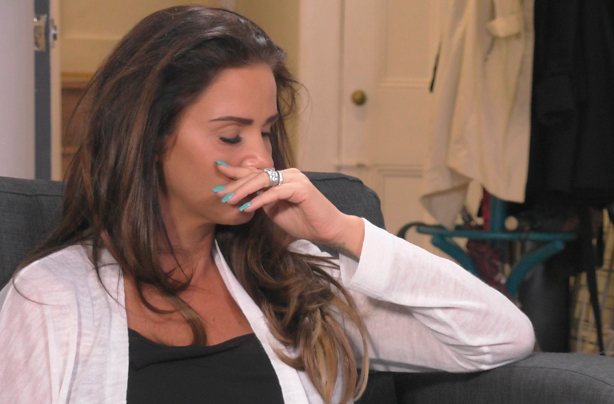 The show follows Katie as she undergoes a month-long psychological evaluation, opening up not just about her challenges as a mum, but her life in the public eye in general, including her romantic relationships.
Katie, who is currently married to builder Kieran Hayler, hit the headlines earlier this month after saying that she and previous husband Peter Andre, who is dad to middle children Junior and Princess, could have been 'together forever' if they hadn't lived their lives under the glare of the cameras.
'Because we met on a TV show our whole life was on TV, a reality show, birthdays, kids born, everything was a photo shoot and filmed,' she says.
Katie Price: In Therapy will air on Channel 5 at 9pm on 21st August