We earn a commission for products purchased through some links in this article.
An Armenian woman has filed for divorce from her husband reportedly after he chose to raise their son Leo, who was born with Down Syndrome – but despite his difficult start in life, it seems Leo will have a brilliant childhood ahead of him, as his dad has raised nearly $200,000 for his upbringing.
Leo's mother and her family are said to have abandoned Leo at birth after being informed of his condition, but father Samuel Forrest, who is originally from New Zealand, stood by his son, and began raising money to return to his home country and parent him single-handedly.

Image: GoFundMe/Bring Leo Home
On their online fundraising page, 'Leo's Support Team' wrote:
"With little work, no money, resources or family, and now no home, his father Sam wants to return to New Zealand with Leo, where Leo can have a quality of life and acceptance, integration into society that sadly, is not yet possible in Armenia.
"As a now solo father, Sam's aim is to raise enough money to be able to care for Leo full time himself for at least a year, to give him the love, cuddles & devotion he needs to thrive."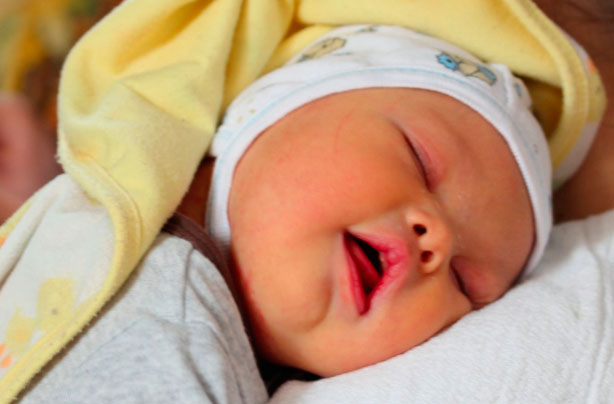 Image: GoFundMe/Bring Leo Home
"Your support will help to ensure this gorgeous little guy has a chance at a normal life."
Leo's page explains that a 'secret' culture of abandonment exists in Armenia, with many parents refusing to accept even the smallest of physical or intellectual disabilities in their children. Sadly, 98% of all Down Syndrome babies in the country are abandoned every year – often sent to live in poorly maintained orphanages, and "forgotten by society".
"What happens when a baby like this is born here, they will tell you that you don't have to keep them," Samuel explained in an interview with ABC News – although the thought never crossed his own mind. "They took me in to see him and I looked at this guy and I said, he's beautiful, he's perfect and I'm absolutely keeping him."
His wife filed for divorce a week later.
Image: GoFundMe/Bring Leo Home
Thankfully, since the fundraising campaign went live, more than 5,000 people from around the world have donated to Leo's fund, and they have now far surpassed their initial target of $60,000 – and the money will be going to support other babies that were not lucky enough to have fathers as supportive as Leo's.
Continuing the circle of good deeds, Samuel has pledged to use some of the money to fund facilities in Armenia for parents of children with disabilities, and donate to the only orphanage in the country which regularly takes in Down Syndrome babies.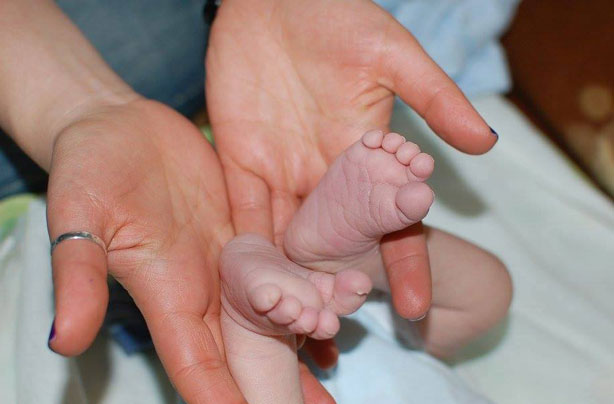 Image: GoFundMe/Bring Leo Home
Since the story broke, Leo's mother, Ruzan Badalyn, has disputed claims that she made Samuel choose between Leo and herself, saying: "I faced two options: to take care of the child on my own in Armenia, or to abandon my maternal instincts and extend the baby an opportunity to enjoy a decent life with his father in New Zealand. I went for the second option."
"The first thing that came to my mind after the diagnosis was that I don't want my child to live in a country where certain stereotypes dominate the lives of people with DS and no opportunities at all. I want him to be involved and well-received in society, an integration that will require years and years for our society to adjust to."
"I saw the evasive looks of the doctors, my relatives' tear-stained faces, received calls of condolences and realised that only a move to a country with such standards as New Zealand would entitle my son to a decent life."
Samuel responded, stating in an interview with the Daily Mirror that: "'I don't hold anything against Ruzan. I wanted this personal responsibility and I've assumed it for Leo and she's also made her own decisions.
"I am fully sympathetic about the societal pressures and issues with the culture. There are many factors that come into play. I adore her and I want to carry through those memories for Leo. I want him to know how good his mum was. I'll hold out the possibility in the future that there will be the possibility of a connection."
If you would like to donate to Leo and Samuel, and their campaign for change and acceptance in Armenia, you can find their GoFundMe page at gofundme.com/bringleohome