We earn a commission for products purchased through some links in this article.
Who doesn't love a good G&T? If you're a fan of the quintessentially British spirit, you'll be happy to know there's more than one way you can consume it…
Sales of gin have been skyrocketing for the past year, and it's fair to say the drink is having more than a moment.
While a cold gin and tonic is heaven in a glass, it's not the only way you can enjoy your favourite tipple. From candles to chocolates and actual desserts, these products will make any G&T lover beam with happiness…
Beer pong might not be your scene, but switch to gin and it becomes a whole different story. This amazing game, from the geniuses at Getting Personal, comes complete with all of the tumblers and balls you need to get your party well and truly started (although, sadly, you do need to supply your own gin).
Want to get your hands on a set? Well, unsurprisingly, gin pong is so popular that it keeps selling out – so keep your eyes on their site and be quick when it's restocked.
If you needed an excuse to enjoy G&T for breakfast, elevenses and your mid-afternoon snack, then Roberts Bakery have come up with just the thing.
The popular baked goods company have created gin and tonic-flavoured teacakes, which you can toast and top with butter – music to our ears.
A pack of four of these divine-sounding treats costs 95p, and you'll be able to buy them from selected Asda, Morrisons and Co-Op stores.
Why wait until winter to enjoy the taste of one of the season's best desserts? Nothing says winter dinners like a good fruit crumble for dessert, and thanks to Solway Spirits, there's now a way to incorporate that into your tipple too. Wrap up against the cold with this Rhubarb Crumble gin, made by the same folk who bought us Raspberry Ripple gin this summer. Yum!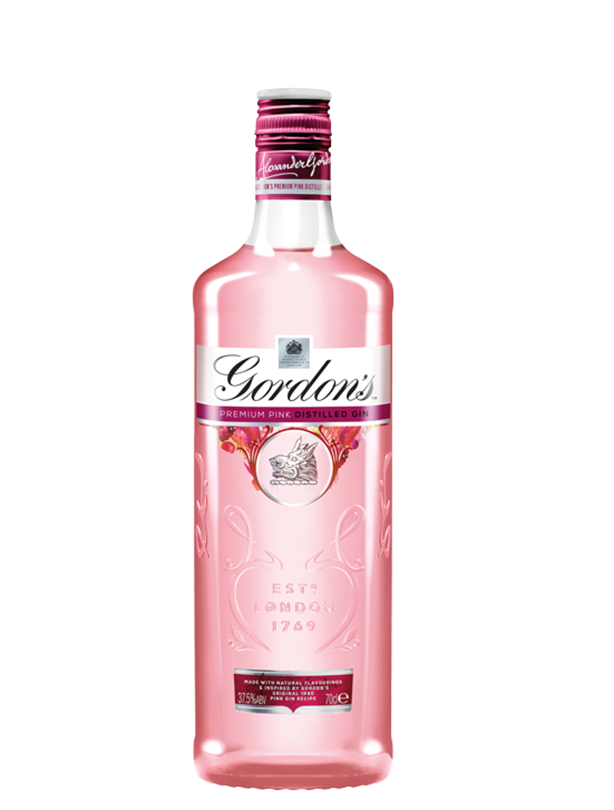 Your G&T is now a whole lot more glamorous, as the gin geniuses at Gordon's have launched a pink hued spirit. The upgraded version of our favourite bev was inspired by an original recipe from the 1880's, and it's not just the new look that's appealing – delicate flavours of strawberries and raspberries make this an ultimate summer staple. Almost like gin and rosé had a baby, no?
We knew our G&T obsession was getting out of hand but we never thought the day would come when we could get gin and tonic tea bags.
The new product was launched as part of Heathrow's airport gin festival, and comes in six different varieties. But if you're already planning to replace your morning cuppa for an acceptable G&T tea, think again – these 'tea bags' are only meant to add flavour to your gin, not boiling water.
The 'intensely flavoured' infusions can be added to a glass of gin to infuse new flavours to this classic drink, like orange and cinnamon, or red berries, hibiscus and apple. Would you try it?
Yes, you read that right… Two of our favourite things in the whole wide world have been combined by the genius at Jude's to create the ultimate summer dessert – G&T ice cream!
The boozy ice cream is made using Sipsmith London Dry Gin and is currently available from Ocado and Selfridges. Don't forget to keep the tub away from children…
Schweppes G&T glass
If you thought all you needed for a good G&T was quality gin and a good mixer, think again.
Apparently the glass in which you serve your G&T can have a big impact on the experience, and Schweppes claim they've designed the first scientifically-designed perfect serve G&T glass.
The people behind one of our favourite gin mixers teamed up with scientists to design the perfect glass from which to enjoy a G&T.
Thanks to a special glass-making technique, the bubbles are trapped inside the glass to keep your tipple fizzy for longer. It's also meant to improve your G&T experience because of its feel, look and sound. The shape of the glass and swell at the opening is 'designed to help enhance the sound of lightly bursting bubbles before you take each sip'. Worth a try!
The glass that could potentially revolutionise our G&Ts forever will be released as part of a limited-edition collection later this year to celebrate Schweppes' 225th British anniversary.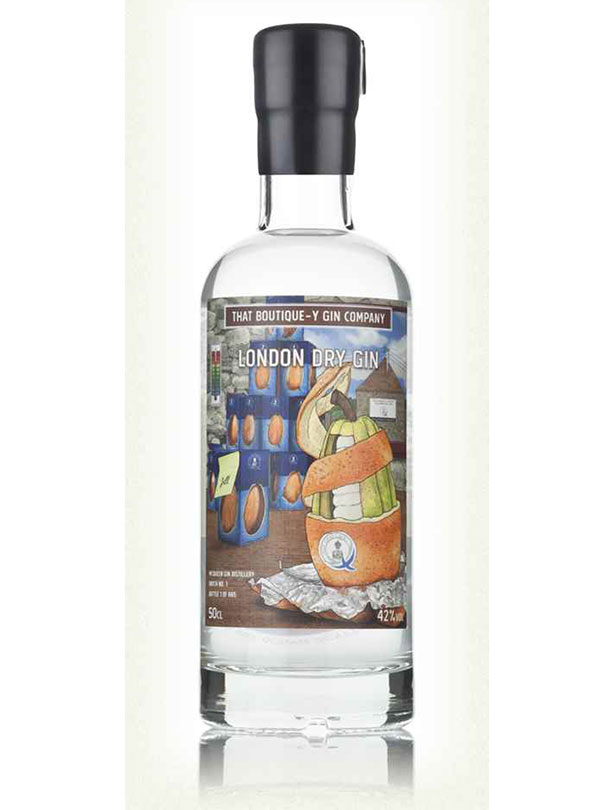 Jaffa lovers, brace yourselves – your fave flavour combo just became alcoholic! Chocolate orange gin is the genius idea of That Boutique-y Gin Company, who are releasing the tipple as part of a limited edition run using unused recipes.
The infusion of juniper (classic gin's key ingredient), bitter cacao and sweet orange is available to buy online for just £33.95 – but only 665 bottles are going to be released, so you'll need to get your skates on if you want to sample its delights.
Heston from Waitrose Earl Grey & Lemon Gin & Tonic Tart, £5.99
We're not sure our gin-loving hearts can take it but G&T comes in actual dessert form now. Waitrose are launching their new Earl Grey & Lemon Gin & Tonic Tart, so you'll have yet another excuse to consume your favourite drink!
Created by chef Heston Blumenthal, the new dessert has an all butter pastry and a zesty filling with an aromatic juniper undertone, plus a dusting of fizzy sugar – yum! It will be available in Waitrose from 8th May, just in time for those lovely al fresco summer meals.
We thought it was the stuff of dreams – alcohol that makes you look better rather than worse. But miracle workers have created the world's first anti-ageing gin, which they say is 'the alcoholic equivalent of a facial'. It's distilled with collagen, which means you can turn back time whilst sipping a G&T – who could say no to that?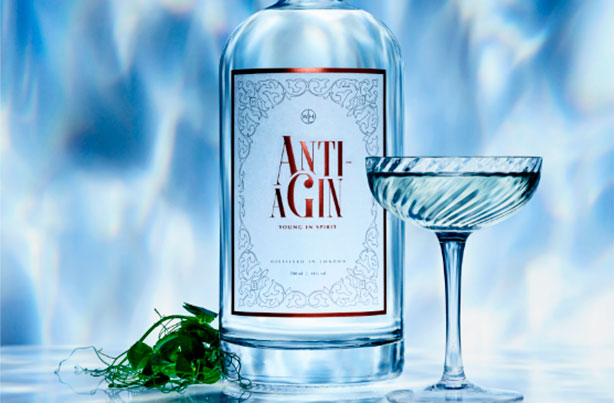 No, we're not teasing you – this gin/Easter baked good combination actually exists, and we can't stop thinking about it! Described as 'A beautiful gin infusion with citrus, sultanas and Easter spices', the beverage, costing £29.50, is best served with ice and 'splashes of tonic'. Sounds like the ultimate Easter lunch accompaniment to us!
Gin and Tonic Scented Candle, £9
It's not just for drinking – now your whole home can be filled with the scent of gin, and for under a tenner too.
These candles, available from Kiss Air from 31st March 2016, are made from natural soy wax, and the fragrance features notes of club soda, warm citrus, fresh rosemary, cedar and juniper.
Ideal for lighting while you're sipping a G&T, no?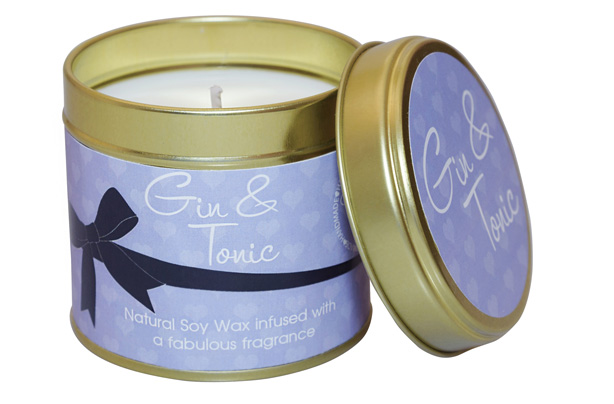 Perfect for the inconspicuous gin drinker; at your desk, in the cinema, with the children, no one need ever know. Plus popcorn is low in calories so it's a win win really? Right?
For those days when an emergency stash of gin is the stuff of dreams. Make like James Bond and store this in a secret location. Complete with a snazzy pop-up cup for the ultimate time-saving tipple, this will be an instant pick-me-up as and when required.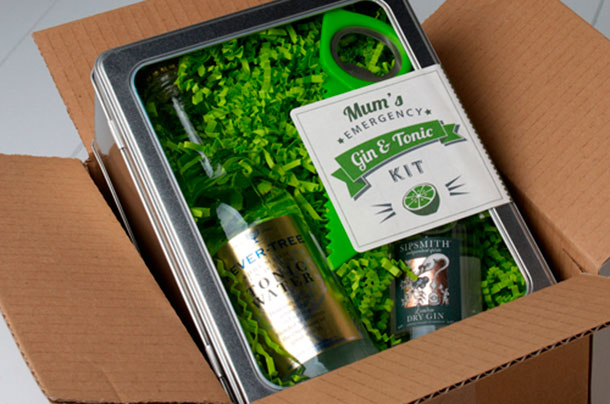 If you're stuck for presents any time soon, then may we suggest this amazing print? Perfect for any lovers of gin – especially those who are pregnant or maybe just trying to cut back on their alcohol. This will look fabulous on our mantlepiece, or in our kitchen. You know, right next to the actual gin.
If only an advent calendar lasted the entire year… This (relatively) pricey alternative to a chocolate calendar features bespoke bottles of gin that are a perfect sampling size, for the most relaxing December you've had in years.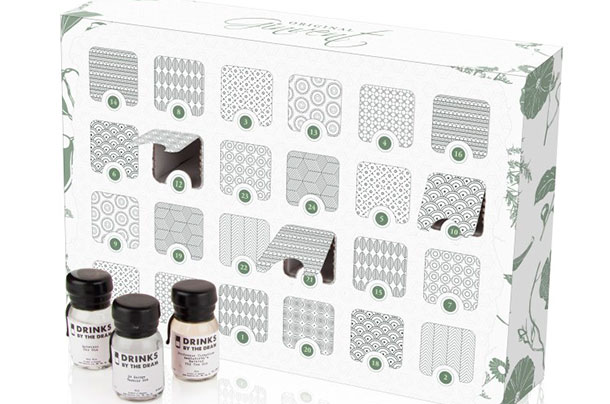 Another great pressie for those times when you don't fancy just handing over a bottle as a present. This funny canvas bag, which is of course environmentally friendly, is perfect for carrying the shopping, children's toys, packed lunches, and maybe occasionally a nice big bottle of gin. Bonus friend points for you.
These chewy sweets are the most alcoholic sweets on the market at 6-8%. Whilst they do not taste particularly alcoholic, they replicate the effects of drinking (a few) cocktails. Need we say more than that?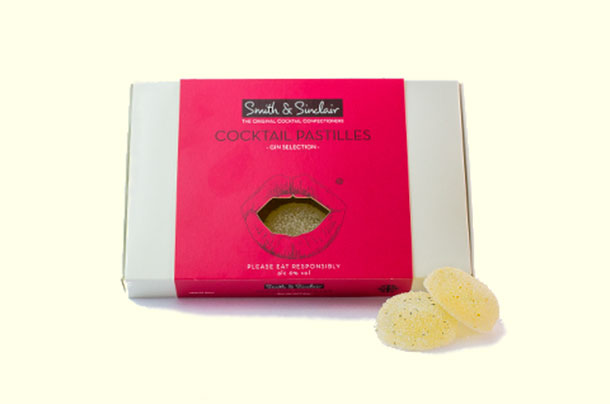 This is a more hands-on approach for the real gin-lovers among you. A chance to see where Sipsmith artisan gin has been produced in their Chiswick, London, distillery for the past 200 years. You even get a bottle of gin sent to you before the tour. You know, just to make sure the quality is up to scratch and all.
Forget buying these for someone else, these would be our present of choice for ourselves! The Artisan white chocolate truffles with London Gin, popping candy and a dash of lemon and cinnamon are the combination of all our favourite things – gin, chocolate, and if someone could make sure the kids are out of the house too, that would be the icing on the cake.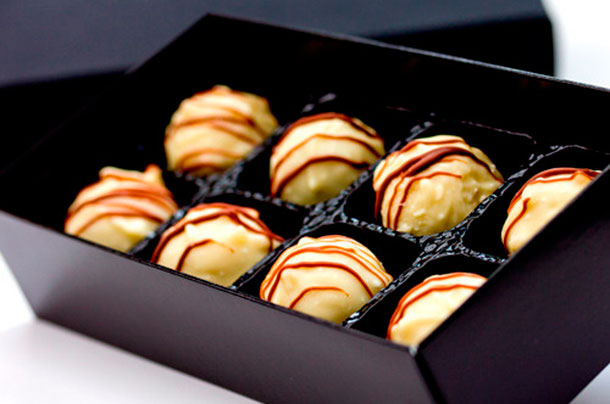 This handmade liqueur is made in a small factory in rural Yorkshire and would be the perfect alternative to giving another bottle of wine as a pressie. Pair the liqueur with prosecco for a scumptious cocktail or with pomegranate juice for a more summery flavour. We've got a feeling we will be ordering more than one bottle of this…
Well, perhaps growing your own Gin and Tonic would be a bit far-fetched, when we just about have enough time to open a bottle of wine during the week – even a corkscrew is pushing it these days! But with this pair of lemon trees, that come with a bottle of tasty miniature bottle of gin and fevertree tonic mean, you can feel green-fingered. Perfect for any budding cooks or gardeners in your family.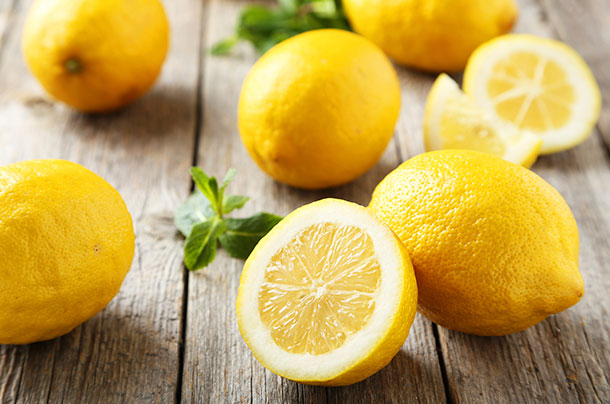 Forget slaving away over endless Christmas cards, which are boring to write, cost you a fortune, and only end up in the recycling bin a week after Christmas anyway.
Instead send your loved ones a personalised gin cocktail to wish them merriment around the holidays. You can even write your own message on the label, in case you are really attached to your Christmas cards.
We know which we would rather have lining our mantelpiece.