We earn a commission for products purchased through some links in this article.
London-based filmmaker Em Ford, who writes the popular beauty and lifestyle blog 'My Pale Skin', has created a video that has sent waves of shock through the social media landscape – and with very good reason.
At the beginning of the video, Em, who has addressed her struggles with acne many times on her blog and YouTube channel, explains that three months ago, she started to post images of herself without make up on her social media accounts.
'During that time, over 100,000 people have commented on my face,' she says.
The resulting film, entitled 'You Look Disgusting', features a selection of cruel comments that Em received on her posts, in an attempt to highlight the nastiness that often lurks on photo-sharing sites such as Instagram – and sadly, it makes for rather upsetting viewing.
The video opens with Em wearing no make-up,
and some of the comments she received pop up around her.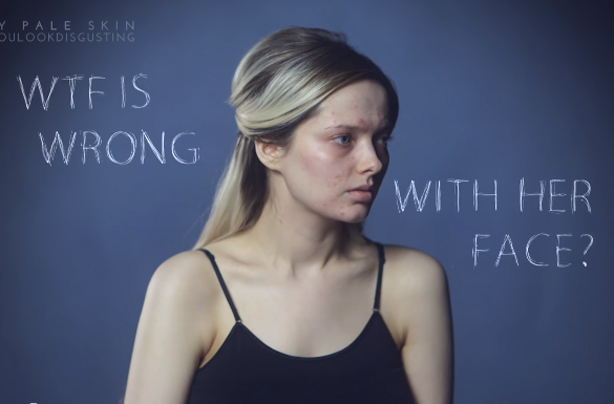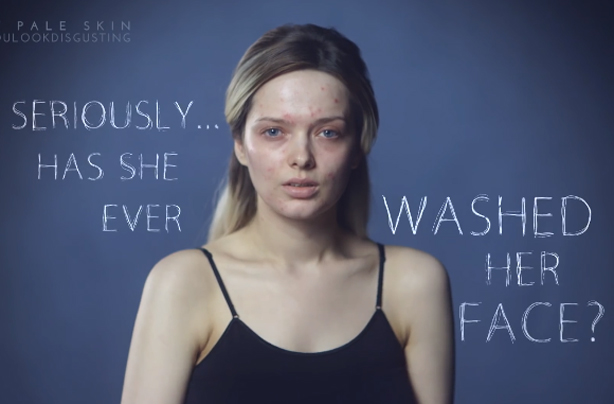 One commenter wrote that Em looked 'ugly as f*ck', whilst another simply said 'revolting'. The final one reads as the title of the film – 'you look disgusting'.
Em then applies make-up to her face, covering her blemishes with concealer and foundation, and applying additional enhancers like lipstick, false lashes and eyebrow pencil.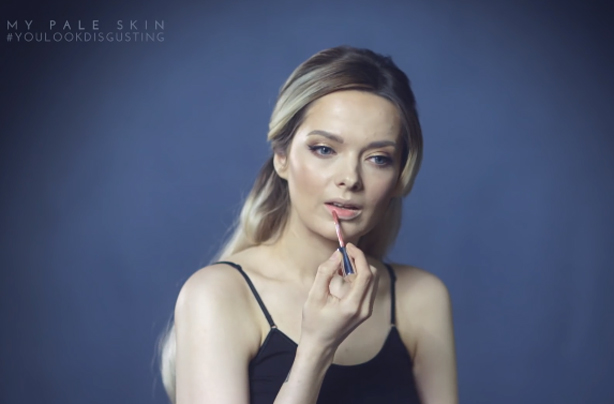 Initially, the response seems more positive.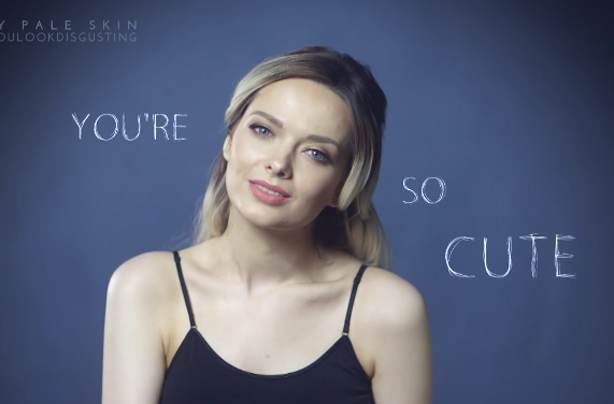 But once again, the tide quickly begins to turn.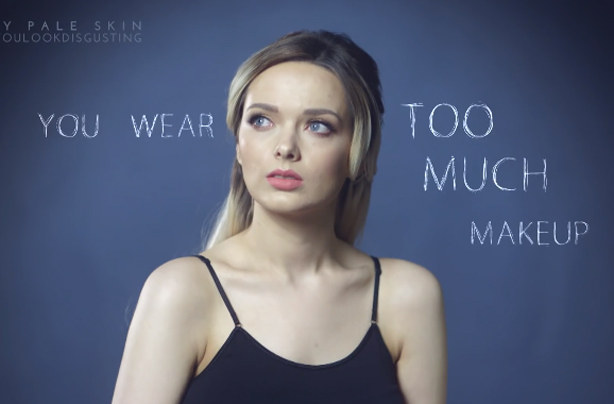 'This is false advertising, this is misleading, this should be illegal,' the comments read.
'Imagine waking up next to her in the morning. She still looks like sh*t' the next scene reads.
More and more insults stream through, and Em is filmed getting visibly upset.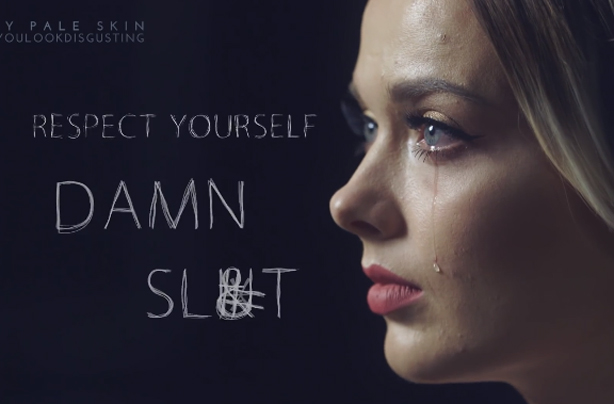 Towards the end of the video, she begins to remove the make-up again, and now we see the comments from people who also have skin conditions like acne, and their words are heartbreaking.
Once her face is bare again, Emma ends the video on one simple powerful image, taking back the power and defying her critics in the strongest possible way.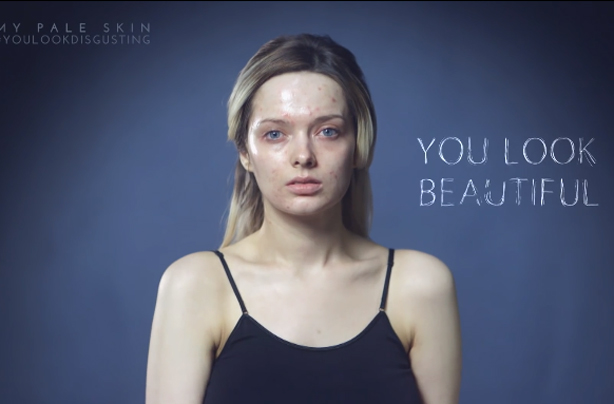 Watch Em's incredible video in full
In the post where she shared the video on her blog, Em wrote:
'Over the past few months, I've received thousands of messages from people all over the world who suffer or have suffered from acne, an insecurity or self confidence issues.
I wanted to create a film that showed how social media can set unrealistic expectations on both women and men. One challenge many face today, is that as a society, we're so used to seeing false images of perfection, and comparing ourselves to unrealistic beauty standards that It can be hard to remember the most important thing – You ARE beautiful.
You are beautiful – no matter how flawed you feel, no matter how upset you may about the way you look or how hard you find it to make friends, or be confident. Believe in yourself, and never let anyone tell you're not beautiful – not even yourself.'