We earn a commission for products purchased through some links in this article.
Frank Body Scrub, an Australian product which claims to help with almost any skin condition, has developed a cult following after showing results on complaints as diverse as psorasis and eczema to acne.
Fans of the product have been flooding the frankfeedback Instagram account to share their success stories, and the results on spots, stretch marks, scars and even cuts and grazes are truly remarkable.
Image: Instagram/frankfeedback
'This babe was sick of her cystic acne affecting her self esteem, so we got scrubbing. Two months later the breakouts have stopped and her self esteem is back.'
Now here comes the amazing part; the secret ingredient in this wonder scrub? Nothing but good-old fashioned coffee! As the Frank website explains: 'Just like it wakes you up from the inside, coffee can wake you up on the outside, too. That's why all my products contain this key ingredient.'
The range combines coffee with other natural products including coconut oil, vitamin E and echinacea extract to sooth and improve tired, inflamed or irritated skin.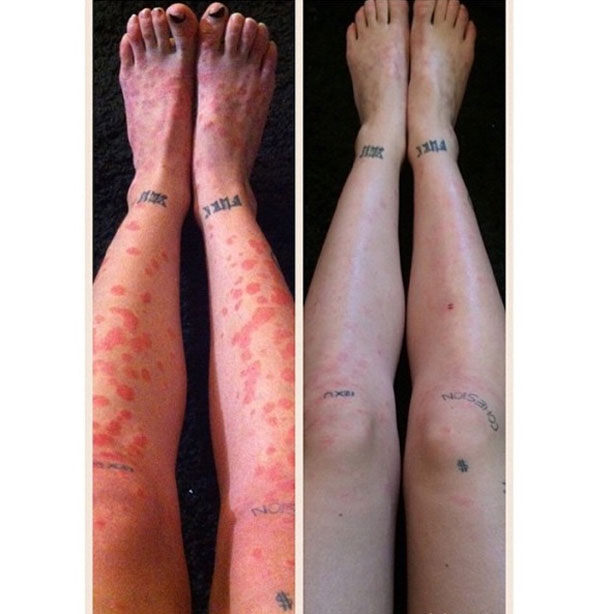 Image: Instagram/frankfeedback
'A babe battling plaque psoriasis, a scrub that knows natural love is the best way to tackle it.'
The Frank website offers plans and products for four different stages of treatment and cleansing: tough for targeting cellulite, stretch marks, acne, psoriasis, eczema and scarring, gentle for sensitive and problematic skin, clean for make up removal and impurities, and smooth for general conditioning and replenishing natural oils.
The account, perhaps unsurprisingly, has more than 71,000 followers, known as 'frankfurts', all keen to see the improvements that Frank can bring. It can be used on any age skin, from babies upwards, and users on Frank's Instagram claim to have seen positive changes in their skin in anything from a couple of months to the first use.
Image: Instagram/frankfeedback
'A bub and a scrub. When it comes to soft cheeks like these it's best to be gentle, that's why mum simply applied me to the areas suffering from eczema without a scrubbing action, left me to dry and rinsed.'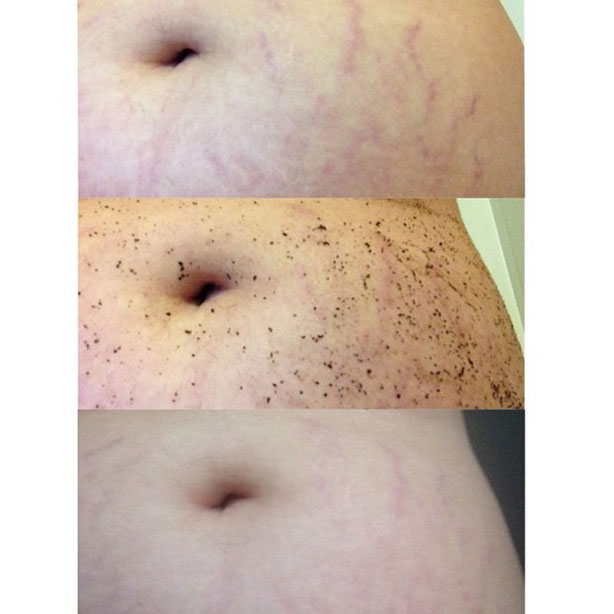 Image: Instagram/frankfeedback
'Even though we've only been on one date, I think this relationship is really going places. So long, stretch marks.'
Image: Instagram/frankfeedback
'I love the skin my frankfurts are in, no matter what. But I understand that itchy eczema can be annoying, so I'm glad I could help this babe out by putting a smile on her new, smooth dial.'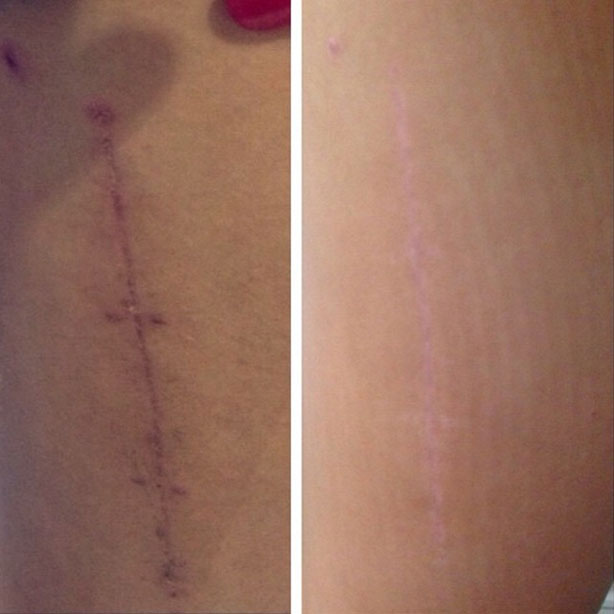 Image: Instagram/frankfeedback
They say chicks dig scars, but this frankfurt was pretty happy to wave goodbye to hers.
Prices start from £11.95 for the original body scrub, and range up to £19.95 for a body balm, meaning that while it's not astronomical, Frank may not be the cheapest of skincare products.
Image: Facebook/Frank Body
Products from the Frank range
However, for those who have tried and tested its properties, it seems that the outcome has been worth every penny.
Are YOU tempted to give it a go?
Do you have any beauty product you swear by? Let us know by leaving a comment below.