The John Lewis new season kidswear is brilliant value - here's everything in my basket
From ANYDAY affordable basics to cute items from the Character shop, John Lewis has kidswear nailed this season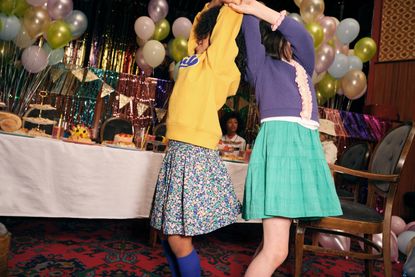 (Image credit: John Lewis)
I love September - and not just because it's back-to-school season. By the end of August, I can't wait to pop the summer clothes away. There's a crispness in the air and I'm ready for everything from long sleeves and snuggly fabrics to woolly tights and winter coats.
This is why I'm delighted to have had a peek at the launch of the new season of kidswear from John Lewis. From cosy knits to cool autumnal looks, John Lewis's new season kidswear has everything that parents and kids love - for both younger and older children alike.
The new season styles have a fresh focus on everyday fashion. Denim, transitional layering, fleece, biker jacket, separates, vintage sweats, woven tops, mini-adult look, shirts, cargos.
For boys, think collegiate, rebel, and skater looks with plenty of cargos, shackets, biker jackets, and denim. For girls, it's all about logo sweats and ditsy dresses with pops of colour and yet more denim.
The new ANYDAY range has a fresh focus on affordable fashion and style-forward kidswear basics including everything from cotton bodysuits and pyjamas in the cutest of prints to stylish joggers and jersey tops in a glorious range of rich colours.
John Lewis stocks a host of stylish kidswear from other much-loved brands too including Boden, POP, Levi's, Mango, and JoJo Maman Bébé, so you can kit the kids out for the whole season in one place.
And for the last word in cool kids' clothing that they'll love, the John Lewis Character shop is not to be missed.
Here's what's already in my basket from the John Lewis new season kidswear...
The best of the new season John Lewis kidswear range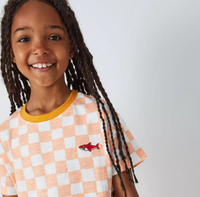 John Lewis ANYDAY Checkerboard Shark Dress, £12.00 - £16.00 | John Lewis
First up, the new season ANYDAY basics range has just launched and it's super affordable and stylish. My daughter's more of a Lioness than a princess, so buying kidswear that's practical and pretty - but not too girly - is something of a challenge. But oh, John Lewis, you had me at comfy-cotton-retro-tiered-dress-with-a-shark-embroidered-on-the-front. Sold!
---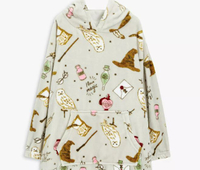 Brand Threads Kids' Hogwarts Oversized Fleece Hooded Blanket, £28 | John Lewis
Two of my daughter's favourite things - Hogwarts and oversized hoodies - make this my number one purchase from the John Lewis new season kidswear. It's brilliant value for money at under £30 - I had to double-check the price to make sure it wasn't a typo.
---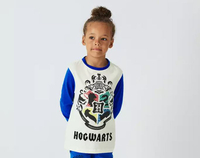 Brand Threads Kids' Harry Potter Hogwarts Pyjamas, £22 | John Lewis
Continuing the Harry Potter theme, I'm happy to pop this pyjama set in my basket too given that it's tricky to find good quality cotton pyjamas anywhere for less than £25. This set and the hoodie combined are still less than the price of oversized hoodies I've spotted elsewhere.
---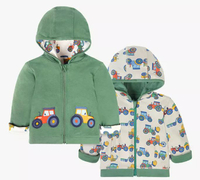 JoJo Maman Bébé Tractor Appliqué Reversible Hoodie, £26.00 | John Lewis
For younger kids, this adorable reversible hoodie is the perfect extra layer for when the temperature starts to drop. The quality of JoJo Maman Bébé kidswear is second to none and I found these little reversible items were invaluable when my youngsters were babies, giving you twice as many outfit options for half the price!
---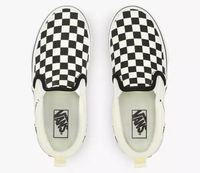 Vans Kids' Asher Slip-On Trainers, £33.00 | John Lewis
My tween is all about the Vans this Autumn and at this price, I plan on popping a pair in her Christmas stocking. If only it was always this easy, as a parent, to make your child's wishes come true.
---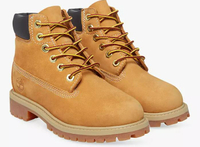 Timberland Kids' Classic 6-Inch Premium Boots, £85.00 - £160.00 | John Lewis
Trust me when I say that Timberland boots are hands-down one of the best items I've ever bought my teenage son. He's more style-conscious than fashion forward but he's most definitely not a fan of shoe shopping, so I ordered a pair of these from John Lewis to see him through the winter without subjecting us both to a painful shoe-shopping trip. Four years on they look as good as new, and are a staple part of the denim / shacket / beanie look that's going to carry him through his first term at University.
---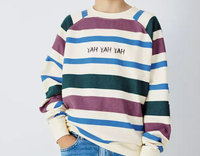 Kids' Yah Printed Stripe Long Sleeve T-Shirt, £16.00 - £18.00 | John Lewis
I'd added this to my basket before I'd even checked the price because it strikes me as the ultimate new season tee for boys who want to look cool but aren't yet concerned with labels. It's stylish, of the moment, and - best of all - super affordable.
---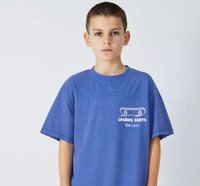 Kids' Cosmos Skate T-Shirt £14.00 - £16.00 | John Lewis
Buying tees is tricky - sometimes you get it right but sometimes you get it oh-so-wrong - with no real explanation as to what's not passing muster. Happily, these tees give cool skare vibes without being try-too-hard, or so my tween tells me.
---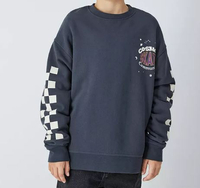 Kids' Checker Skate Sweatshirt, £16.00 - £18.00 | John Lewis
A pure cotton jersey sweatshirt with stylish checkerboard sleeves and a skate graphic? I'll take it. Make an easy fit, boxy shape to accommodate growth spurts and I'll take two. Plus this purchase supports John Lewis' investment in Better Cotton's mission to help cotton communities thrive while protecting the environment.
---