Goodto Newsletter
Parenting advice, hot topics, best buys and family finance tips delivered straight to your inbox.
Thank you for signing up to GoodTo. You will receive a verification email shortly.
There was a problem. Please refresh the page and try again.
Our cupcake recipe is perfect for beginner bakers or children who want to learn how to measure, mix and bake cupcakes.
For these cupcakes you only need five ingredients. The recipe will make 24 cupcakes which can be frozen once baked and cooled if you like. These cupcakes are delicious as they are but you can also have fun decorating them with your favourite toppings.
Ingredients
250g unsalted butter, softened
250g caster sugar
250g self-raising flour
4 medium eggs
4 tablespoons milk
Pinch of salt (optional)
You will also need:
Ice-cream scoop (optional)
2 x 12-hole muffin tins, lined with paper cases
Method
Heat the oven to 190C (170C, Gas 5). Line two muffin trays with 12 cupcake cases in each or bake in batches of 12 using one muffin tray.
Start by creaming butter and sugar together in a bowl using a wooden spoon or electric whisk. Beat until soft, fluffy and pale in colour. Then add the flour, eggs, milk, and salt and whisk until the mixture is smooth.
Divide the mixture between all the paper cases making sure to get an even amount of mixture in each. You can use an ice-cream scoop for this.
Put the lined tins in the oven and bake for 15 minutes, then swap the position of the tins over so the bottom tray is now at the top of the oven, and visa versa, and bake for a further 3-7 minutes, until both trays of cupcakes are a light golden colour.
To make sure they are fully cooked, poke a clean skewer into the cupcakes - if it comes out clean the sponge is cooked. Remove the tins from the oven.
Leave the cupcakes to cool in the tins for a few minutes and then transfer them onto a wire rack to cool. Once completely cooled you can decorate with buttercream, icing mixture, and much more.
Watch how to make cupcakes
Top tips for making this cupcake recipe
These easy cupcakes are very delicious on their own but you can decorate them in a variety of ways if you like. Some people like to use a sweet buttercream icing or a cream cheese frosting is popular in America. You can make a piping bag and use different nozzle attachments to create swirls and patterns on top or your cupcakes or simply spread on with a spoon or palette knife.
You can read our guide on how to ice cupcakes if you'd like more inspiration or continue reading below for tips and tricks that will help you make perfect cupcakes every time.
Can I change the flavour of this cupcake recipe?
It's easy to turn these basic cupcakes into chocolate cupcakes, zingy lemon cupcakes or even rich coffee cupcakes; just follow the method above and add drops of your chosen extract to add flavour to each cupcake.
A few drops of vanilla extract gives a wonderful sweet flavour or food writer Jessica Ransom recommends adding the zest of an orange, lemon or lime to the cake batter for a cheap and tasty flavour boost.
How can I make sure all of my cupcakes are the same size?
To make sure your cupcakes bake evenly, use an ice cream scoop to fill the cupcake cases with the mixture. This will make sure you have an even amount of mixture in each case and that they should rise to the same height.
Alternatively, you can weigh the final batter and divide the total by 24 to work out exactly how much batter you need for each case. Food writer Jessica Ransom says: 'Another simple technique is using a tablespoon measure and putting a couple tablespoons of mixture into each case until it's all distributed.'
How long do you bake cupcakes for?
On average a batch of cupcakes should take no longer than 20 minutes to bake. We'd recommend baking the cupcakes for 15 minutes and then checking.
Food Editor, Jessica Dady says: 'I love making cupcakes and have been making them for years. My rule is to bake for 15 minutes until they look golden or are springy to touch on the top. If your cupcakes are slightly sunken in the middle don't open the oven as they are not done yet. Leave for another 3-5 minutes and check. Poke with a skewer and if its clean when it comes out of the cake it means the cupcakes are cooked. If not, bake for a few minutes more and check.'
She adds; 'If your cakes are taking ages to cook, but are starting to brown on top, you may not have let your oven pre-heat fully so cover the cakes in tin foil to stop them from browning further and leave them to bake for another 5 mins checking each time.'
Do cupcakes need to be refrigerated?
Cupcakes do not have to be refrigerated once baked and cooled. They can be kept at room temperature on the kitchen counter in an air tight container or tin. If your kitchen is warm, you may want to put your cupcakes in the fridge but keep it in mind that this may dry them out.
If your kitchen is hot, or you're making cupcakes in the summer months, it may be best to keep in the fridge - especially if you're topping with buttercream as the heat will melt and spoil the buttercream.
Food Editor, Jessica Dady says: 'Our kitchen is warm as I'm always cooking so I line the tin or Tupperware with some kitchen paper to absorb any moisture or cupcake 'sweat' that may occur when storing in the kitchen.'
She adds; 'But if I've added buttercream to my cupcakes, I pop them in the fridge to 'set' and then take them out when ready to serve.'
You can also freeze the baked cupcakes once they are cooled and not decorated. Wrap in clingfilm and freeze then defrost when you need.
What is the secret to moist cupcakes?
One of the most important steps when making cupcakes, and any sponge cake that uses the creaming method, is ensuring you cream the butter and sugar until the mixture is pale and fluffy. Food writer Jessica Ransom explains: 'Many people do not realise that the creaming process can take anywhere from 5 - 10 minutes. It's important to scrape down the sides of the bowl a couple of times during the whisking to ensure everything is being mixed in.'
Creaming effectively is important because it makes the final cupcakes light and fluffy as lots of air has been incorporated and it evenly mixes the sugar.
It's also important to get the cupcakes into the cases and into the oven as quickly as possible once the batter is all combined. As soon as the wet and dry ingredients are combined, the chemical raising agent in the flour is activated. If you take too long to get the mixture in the oven, the reaction will have already finished and the cupcakes will likely not rise as much and will have a denser texture.
We use a stand mixer to beat together our cupcake ingredients. If you've been considering buying one for a while, why not read food editor Jessica Dady's KitchenAid stand mixer review.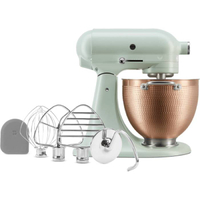 KitchenAid Mixer Design Series 4.7l Blossom Artisan - View at KitchenAid
The combination of copper and soft sage in this stand mixer is very attractive and would compliment most kitchen colour schemes. There are 10 different speed settings and the mixer comes with a solid stainless steel whisk, dough hook, flat beater and pastry beater. You can also buy lots of additional attachments including pasta cutters and much more.
If you like this recipe and want to try another classic, we recommend baking a lemon drizzle cake. For the chocolate lovers the obvious choice is to follow our chocolate cake recipe. You might also like our fairy cakes if you want to keep on the cupcake theme.
Parenting advice, hot topics, best buys and family finance tips delivered straight to your inbox.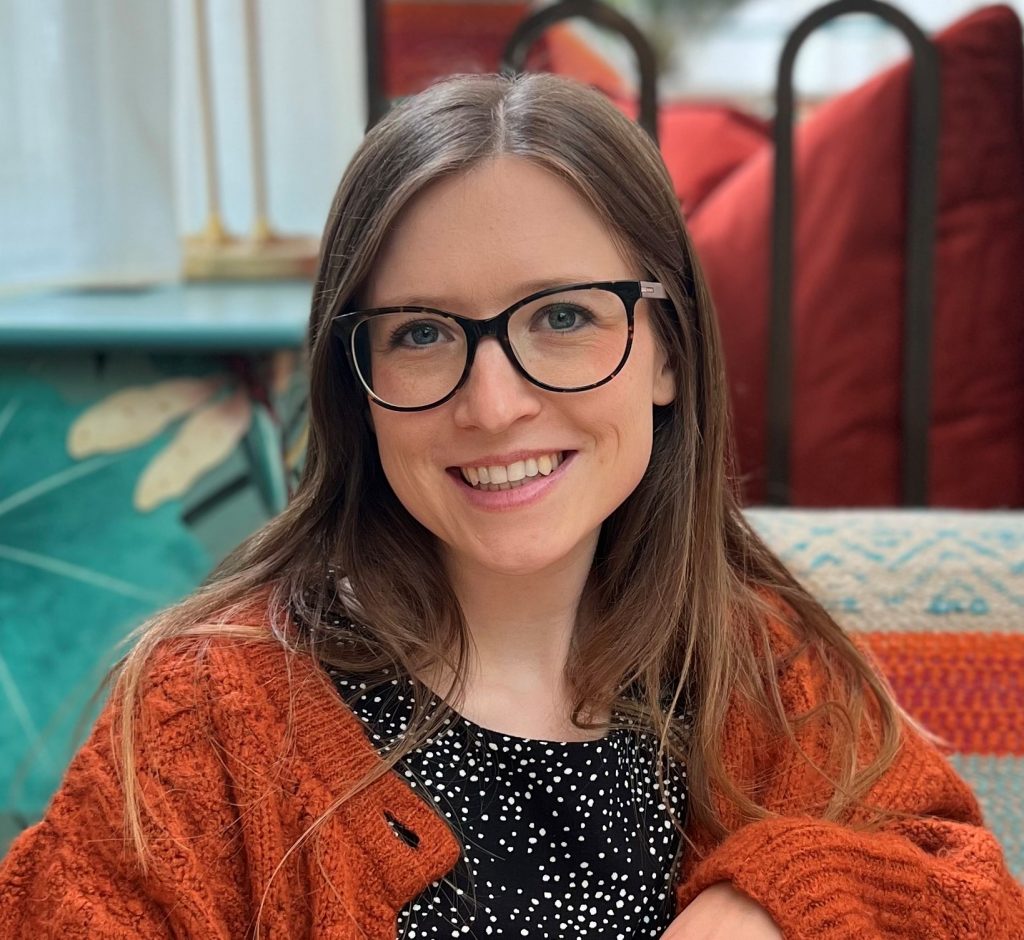 Jessica Dady is Food Editor at Goodto.com and has over 10 years of experience as a digital editor, specialising in all things food, recipes, and SEO. From the best food hampers to cookbooks, from the best cake stands to kitchen appliances, Jessica has a wealth of knowledge when it comes to must-have food products. A passionate baker, she spends some of her time creating celebration cakes for friends and family including her two lucky children.