Applying to university and the UCAS deadline: Parents' guide
We have everything you need to know about university applications, including the all-important UCAS deadline...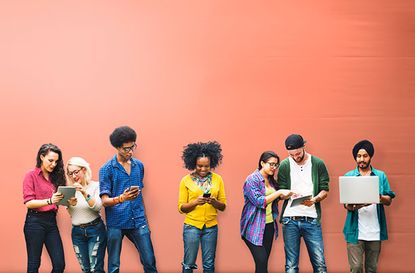 If your teen is thinking about going to university, there's a lot of preparation and planning involved for both of you.
Here, we explain how the university applications process works and the all-important UCAS deadline, so you know exactly how you can help them.
Making their decision and the UCAS deadline
You and your teen can begin to think about their university options while they're studying for their AS and A levels.
If they're looking to apply for a university place in 2016, then the final deadline for entries is 20th September 2016.
If your teen is hoping to apply for a university place in 2017, then they can begin to apply from 6th September 2016. The deadline for the majority of undergraduate courses is 15th January 2017, and the final deadline for those wishing to go to university next year is 20th September 2017.
Exceptions to these rules include medicine, dentistry and veterinary courses and all applications to Oxford or Cambridge, which need to be in earlier. Some art and design courses have a later deadline.
Getting university applications together is a lengthy process, so it's worth trying to get your teen to think about what they'd like to study as soon as they start their A levels. Once AS level results are in, it's time to start deciding exactly what they'd like to study and where.
How you can help: Some teens know exactly what they want to study without having to put thought into it, but others aren't so sure. Encourage your teen to do research into what's available on the UCAS website. Also, get them to tell you what they're thinking, or to discuss it with a teacher or careers adviser.
How do they apply?
Once your teen has decided what they want to study, they can apply through UCAS for up to six courses. These could be the same course at different universities or can sometimes be a few similar courses at the same university.
Your teen's school or college will be able to give them lots of help and advice on how to apply. They'll need to submit personal details, any jobs they've had as well their previous qualifications and their predicted grades. They'll also need a reference and they'll have to write a personal statement.
It costs £21 to apply through UCAS, or £11 if they're only applying for one course.
How you can help: The hardest part is probably the personal statement - you could help them by getting them to think through all the things they could mention. Personal statements tend to include things like hobbies, work experience, their skills and why they want to do the course. If they go for an interview they'll probably be asked about their personal statement, so make sure they're prepared to talk about it. They can only submit one personal statement to all the courses they apply to, so they'll need to make sure they've covered all bases if the courses they're applying to are quite varied.
When will my teen find out if their application was successful?
Depending on when they applied, universities usually make their decisions by March, but sometimes it's not until May.
Universities will respond with one of four answers:
* Conditional offer: Your teen will be offered a place on the course as long as they meet certain criteria. This usually means getting certain exam results (This is a very common offer). * Unconditional offer: Your teen has been offered a place, regardless of their exam results. * Withdrawn application: Your teen and the university are both able to withdraw the application. Your teen might do this if they change their mind, the university might do it if they miss an interview or don't reply to an important letter. * Decline: The university will not be offering your teen a place.
Your son or daughter then needs to respond to their offers. If they have an unconditional offer, they just need to accept one course and decline the others.
For a conditional offer, your teen will need to choose one firm acceptance and one insurance acceptance. The insurance offer is there as a back-up, so if they don't meet the conditions for their firm offer, they may be able to go to an insurance offer instead. However, they don't have to have an insurance choice - they can just have a firm offer if they're not sure about the other courses. They'll then need to decline any other offers they have.
How you can help: Deciding which course to take and which university to go to can seem like an overwhelming decision sometimes. Take your teen to university open days so they can find out about the place they'd be working (and probably living) and learn more about the courses.
What if they didn't get an offer?
If your son or daughter didn't get any offers (or declined all of their offers) they can apply through UCAS Extra. Extra means you can apply for any courses with vacancies between the end of February and the end of June.
If you don't get an offer through Extra, they can apply through clearing from July to April.
How you can help: Thousands of students find university places through clearing every year - so try to keep your teen feeling positive if they didn't get an offer they were hoping for.
What if they missed the deadline?
Even if your son or daughter has missed the UCAS deadline, they can still apply for a place. Up until the end of June, their application will still be sent on to the university - however, lots of course places will have already filled up if they haven't applied until after the deadline. After June they can still apply through clearing.
How you can help: If you can, encourage your teen to apply on time, because that'll give them the best chance of getting a place on the course they want. However, if they've missed the first deadline for some reason, remind them that's no need to give up just yet - there's still a good chance of getting a place.
What if they didn't get their expected exam results?
If your teen didn't get the A level results (opens in new tab) they expected, then they have a few options.
Sometimes they'll be accepted onto a course anyway, other times they can go through clearing to find another course. It may be that they can resit exams, or they may change their mind and decide that an apprenticeship or even a gap year is best for them. Speak to your son and daughter and decide what they best course of action is for them.