Arlene Phillips reveals she was called a 'freak' by her doctor for being an older mum
The TV star felt judged by her own doctor when she had a baby at the age of 47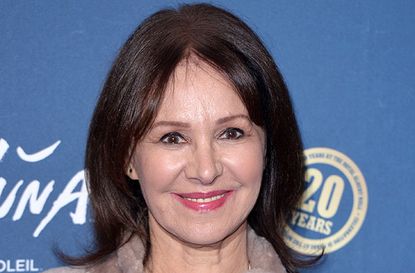 GoodTo newsletter
Sign up to the GoodTo Newsletter. You can unsubscribe at any time. For more information about how to do this, and how we hold your data, please see our privacy policy
Thank you for signing up to . You will receive a verification email shortly.
There was a problem. Please refresh the page and try again.
Former Strictly Come Dancing judge Arlene Phillips has revealed the criticism she faced when she became pregnant with her second child back in 1991 at the age of 47.
In an exclusive interview with Good Housekeeping, the TV star opened up about the backlash she felt at becoming a mum later in life, admitting her doctor said she should be a 'grandmother' and that the remarks left her with 'tears in my eyes'.
'[I was told] I was some kind of freak, that I would find it hard to bond with my baby when I could be the grandmother,' Arlene revealed.
'I'm so vociferous if anybody says something to me that I find offensive. But I was so vulnerable. I let all these remarks go by with tears in my eyes.'
The 74-year-old star explained how her doctor told her she was the oldest pregnant woman he had ever seen when she became pregnant with her second child, Abi, 26 years ago.
'He told me that at my age I should be a grandmother not a mother. That made me feel terrible.'
Arlene and her daughter Abi
But now, the mum-of-two believes being an older mum has been nothing but a blessing.
'Nowadays, being an older mother is very common. When you let all those things go you see the absolute joy of having a baby when you're older. You really do feel you've been given a gift.
'Perhaps that's because it feels as though there's less of a gap in age between women as they get older or maybe I'm just more confident.'
The dancer married her first husband when she was 27 and he was 18, and together they share a daughter named Alana, but after seven years of marriage the couple divorced.
It was years later that Arlene fell pregnant with her second daughter with her partner, set designer Angus Ion.
Speaking to The Daily Mail in 2006, Arlene said she was 'stunned' to be expecting after thinking she was heading for the menopause.
'We didn't discuss it [another child], it just wasn't on the menu. I already had Alana, and Angus soon saw her as his own.
'No one could have been more stunned. I thought I was heading for the menopause and here I was expecting a baby. It was such a blessing.'