The best pregnancy mementos to include in your baby keepsake box
So you can cherish this magical time forever...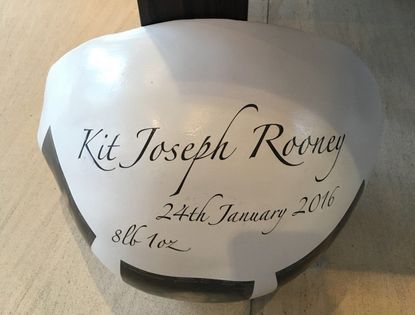 Thinking of making a baby keepsake box so you can treasure all the special moments you shared with your little one before they arrived in the world? Here's a list of the best pregnancy mementos to include in your baby keepsake box!
Some are more obvious than others - a lock of hair, the umbilical cord clip - but there's lots of ways you can save beautiful mementos of your pregnancy and keep them in a baby keepsake box.
As times goes by and your baby gets bigger and bigger, you'll be thankful that you kept special keepsakes that will forever bring back memories of the times you had them in your tummy, and when they were just little tiny babies (and unbearably cute).
1. Bump cast
Coleen Rooney decided to keep a cast of her baby bump as a memento of her pregnancy with baby Kit. She showed off her cute pregnancy memento with a post on Twitter, which also displays the date when Kit was born and his weight. Instead of having to keep it in a baby keepsake box, this one can be proudly displayed around the house.
2. Pregnancy test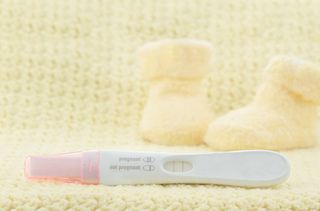 Yes, you peed on it, but it was also the thing you were holding when you found out you were HAVING A BABY! Hold on to it and add it to your baby keepsake box - but maybe wash it first.
3. Baby dreams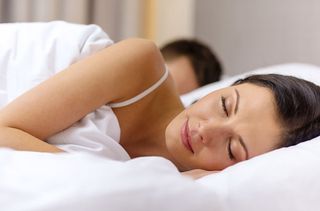 Mums-to-be often dream about what their babies will be like when they finally come out - their personality, how they will look, how it will feel to hold them... While some of these dreams are cute, others can be hilarious and even slightly bizarre. Write the ones you remember in a journal so you can laugh about it later.
4. Different baby names you considered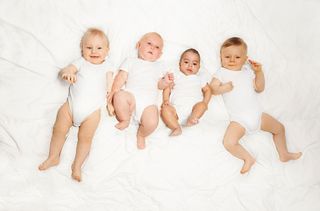 Chances are you didn't think of just one name to give your child and stuck with until you gave birth. You probably had endless lists, crossed out all the ones that reminded you of people you don't like, and thought long and hard about how you'd like your offspring to be known in the world. Make notes of all the baby name decisions you made and then backtracked from, and add the lists to your baby keepsake box, so you can share them with your child when they're older.
5. Photos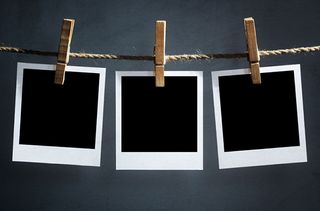 Although there's nothing particularly groundbreaking here, it's worth reminding all expectant mamas of the power of good old photographs. Make sure you take plenty of snaps of your growing baby bump, especially during special occasions but also candidly, in normal day-to-day situations. You can also have some fun and plan a before and after montage.
6. Video
http://www.youtube.com/watch?v=J9hBXvOoS5s
Pregnancy time lapse videos are all the rage now, and we get why. They're cute, and your child will be able to see exactly how he evolved from tiny bump to tiny human. However, they do require commitment to faithfully document every stage of the pregnancy, with weekly or even daily updates. All the work is definitely worth it in the end though, when you have your own from bump to baby video!
7. Foods you loved and hated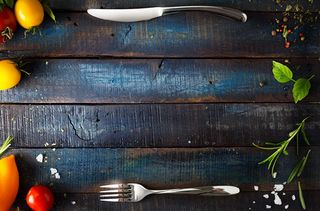 Pregnancy is a whirlwind of cravings, nausea, absolutely loving some foods and despising others that you used to not be able to live without. Keep track of your changing tastes in a food journal, and pop that into your baby keepsake box. Because smell is one of the senses that's most strongly connected to memory, and some foods can obviously have quite strong smells, you can maybe use that to remember your pregnant times a few years down the line.
8. Mix tape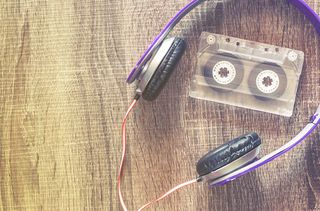 Put together the songs you're listening to while you're expecting or the most popular songs on the radio at the time in a mix tape, or a playlist of some sort. Music also has the power to bring back vivid memories, so you can count on fondly remembering your pregnancy times everytime you press play. You will also be able to share the vintage tunes when your baby is older, and show the kind of music that was on when they were in your tummy.
9. Maternity clothes worn during labour
https://www.facebook.com/mambabyuk/photos/pb.136772603620.-2207520000.1454672161./10153412428228621/?type=3&theater
Maybe the pain of labour is not something you will exactly miss, but it was still the very first time you met and held your tiny little baby in your arms, and no pain could ever surpass that special moment. Keep the exact outfit you were wearing - maybe forgo underwear but it's your choice - or at least take a picture. That is if you have time, between contractions and all... We guarantee you'll have a laugh when your baby turns into a teenager and makes fun of what we were all wearing back then.
10. Boots and mittens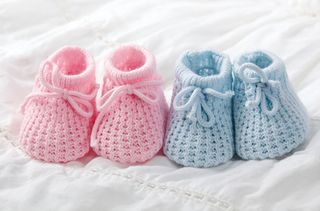 There's a reason boots and mittens are the official number one memento to put in your baby keepsake box, according to a survey in 2012. They're cute, fluffy, and remind of your beautiful baby's cute tiny feet. Save at least one pair - your future self will be forever thankful.
What momentos do you have in your baby keepsake box? Let us know in the comments box below!
Parenting advice, hot topics, best buys and family finance tips delivered straight to your inbox.
Trusted, informative, and empathetic – GoodTo is the ultimate online destination for mums. Established in 2007, our 15-year-strong archive of content includes more than 18,000 articles, 1,500 how-to videos, and 7,000 recipes.