We earn a commission for products purchased through some links in this article.
Carey Mulligan has spoken out about adjusting to motherhood, getting back to work and having Meryl Streep supporting her breastfeeding.
The 30-year-old mother attended the Elle Women in Hollywood event in Beverly Hills on Monday and admitted to E! News that 'the last couple of weeks have been pretty stressful'.
Juggling a five-week old baby with a booming international film career, it seems pretty stressful would be an understatement!
Despite giving birth to her first child in early September, Carey has resumed her work commitments and been present throughout the Suffragette promotional tour.
The wife of musician Marcus Mumford said; 'Doing press and doing it with a tiny baby, timing has been very important and babies do what they want, which is a challenge.'
However it seems that co-star Meryl Streep has been looking out for her, with Carey revealing; 'It's really helpful when you have Meryl Streep, backstage at events shouting at people on your behalf – telling them to hurry the hell up because you have a nursing mother here.'
It sounds like Meryl, 66, who has four adult-children of her own, has been supporting her fellow actress in a way that would make the Suffragettes proud.
Carey, who also starred in The Great Gatsby with Leonardo DiCaprio, was presented with an award at the Elle event.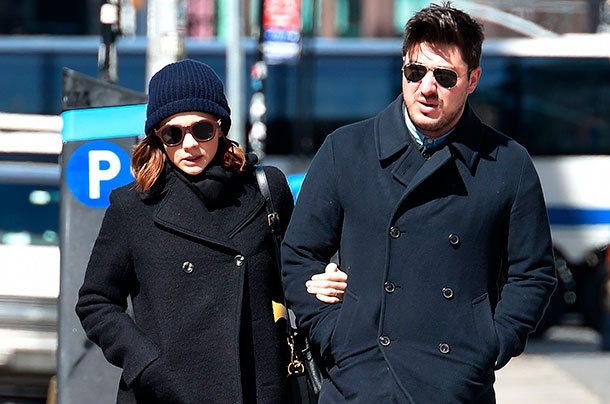 Carey with husband Marcus Mumford, of the band Mumford and Sons
After Meryl handed the award to the new mum, she confirmed their close bond, saying; 'I'm in awe of your talent, I really am. I'm also in awe of your voice, which is like warm caramel poured over the English language.'
'I can't wait to see what Carey Mulligan will give us next, what new woman she'll give birth to. I mean, in addition to the very beautiful and sweet smelling Evy Grace.'
We can't wait either Meryl!