We earn a commission for products purchased through some links in this article.
There's some very happy baby news for Emma Willis and her husband Matt Willis, as they are reportedly expecting their third child together.
The Voice presenter and her Busted star hubby are adding to their brood next year, according to a report from The Sun.
The couple have been married for seven years and have two children, six-year-old daughter Isabelle and four-year-old son Ace.
Emma and Matt's third addition is due to arrive on 8th May 2016, which is also Matt's birthday.
According to the newspaper's report, Emma had her three-month scan recently and is excited to share the news.
'Emma and Matt are thrilled. It's something they've been talking about for some time. But there will have to be compromises as the baby will come at a time when they're both super busy', an insider told the newspaper.
The newspaper's source also said the couple are very busy professionally but they will make it work: 'They're used to juggling their family with increasingly busy careers.'
Emma, who has a very busy TV career, will be heavily pregnant when she starts presenting The Voice live shows in March. Besides her BBC gig and co-hosting a radio show at Heart alongside Stephen Mulhern, the mother-of-two has also been preparing to carry on her duties as Celebrity Big Brother host.
Posting on Twitter, Emma announced the hit programme will making its return in January 2016.
However, the 39 year old might have to temporarily stand down from her spot as a presenter on the Channel 5 programme in May, which is when she's reportedly due.
Daddy-to-be Matt, who's a former king of the I'm A Celeb jungle, will also be busy next year, going on tour with his band Busted.
Matt Willis was crowned king of the jungle in 2006
The former model hasn't been hiding her wishes of becoming a mother again, but husband Matt didn't seem keen on having another baby.
In early 2014, speaking to Now magazine, Emma said: 'I go: "It'd be nice to have one more." Then Matt goes: "We've only just started sleeping." So he says no but I say: "But soon we won't have a baby anymore… " I don't know – you don't plan these things.'
In the same interview, Emma revealed how she really feels about motherhood.
'It's never easy. you think you're ready but nothing prepares you. You're knocked for six.'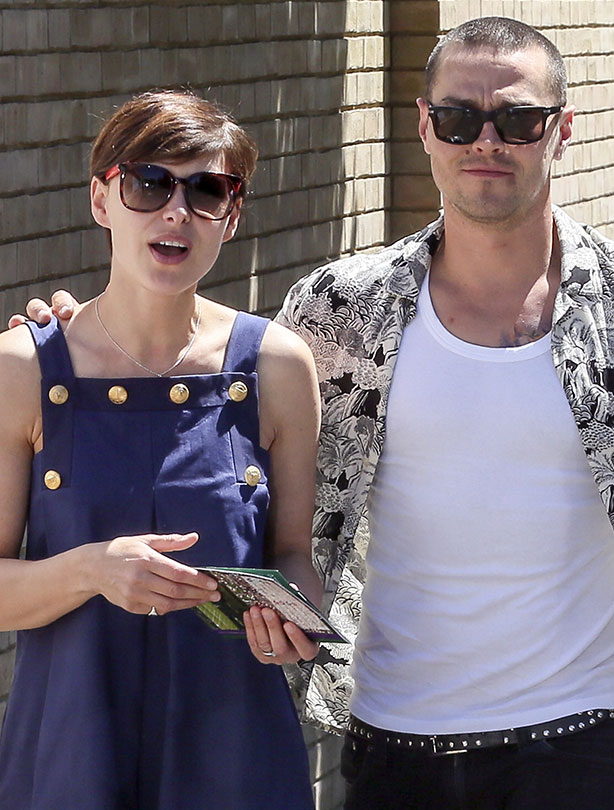 Last year, the mum-to-be also opened up about her motherhood changed her attitude at work.
'Things started to go really well for me as soon as I had kids. Sometimes, interviewing people, I would feel so intimidated and nervous,' Emma said.
'But when you've had kids it gives you confidence – you think, "I'm a mum. I'm not scared. If I can raise a human being, I can f*cking do this!"'
In the interview with Cosmopolitan magazine, the radio presenter also revealed how unexpected her relationship with Matt was.
'I met Matt when he was in Busted. I was working at MTV and I'd see him wearing baggy jeans, waddling around like a duck so they didn't fall down,' she said.
'He used to wear makeup and have weird hairstyles. But I remember thinking underneath all that was a really cute guy.
'Nine years on, that fun has turned into a marriage and two kids, which is amazing because I never expected it for a second, and I don't think he did.'
Congratulations to the happy couple!