What is the Baby Shark Song and why on earth has it gone viral
Doo doo doo doo doo doo...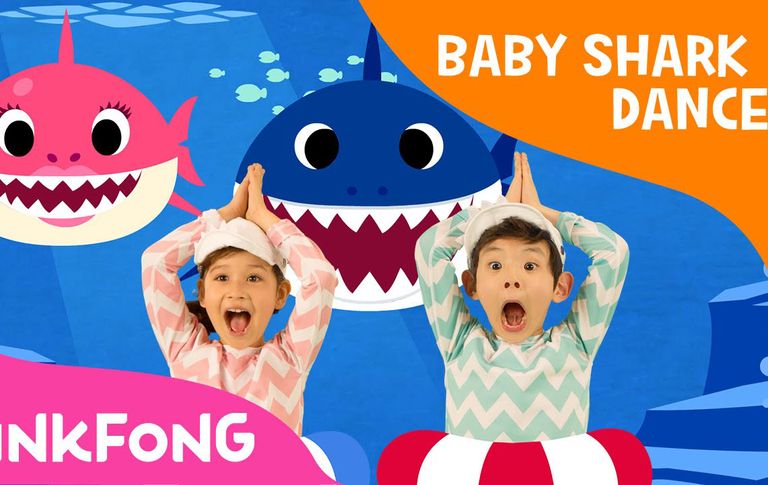 The Baby Shark Song is a Korean-born jingle which has become a global sensation... If you haven't heard it – where have you been?!
The Baby Shark Song is likely to be imprinted into the memory of anyone who's got children between the ages of two and 10.
You'll have inevitably heard the "doo doo doo doo doo doo" call of the 'Baby Shark Song' a headache-inducing number of times a day.
After the six-week break there's a pretty high chance that you'll know every single lyric from 'Baby Shark' all the way to 'Safe at last'.
The annoyingly addictive tune has captured the hearts of children (and secretly adults) around the world with its nursery rhyme-esque lyrics and damn catchy beat.
What is the Baby Shark Song?
The 'Baby Shark Song' was released in 2016 by YouTube channel Pinkfong!, a Korean-based kids channel that makes song and dance videos for little ones to sing along to.
https://www.youtube.com/watch?v=XqZsoesa55w&t=31s
Despite its somewhat old release date, the 'Baby Shark Song' has recently shot up in popularity, having now reached more than 1.6 billion views on YouTube, with many more copycat videos and is even reportedly listed as one of the entertainment site's top 40 most-viewed videos ever.
What is the Baby Shark Challenge?
The popular song has sparked a social media challenge mimicking Internet phenomenon the 'Kiki Challenge', which was born from singer Drake's recent release 'In My Feelings'.
The 'Kiki Challenge' sees Drake fans get out of a moving car and dance and sing along to the hit next to the moving car outside an open passenger door.
https://www.youtube.com/watch?time_continue=7&v=FQMb4KDgV5k
The 'Baby Shark Challenge' started from adults trying to emulate the video's dance moves and then progressed into a copy of the 'Kiki Challenge'. It sees parents dressed in a shark costume singing and dancing along to the ditty next to a moving car.
The original Drake-inspired challenge was met with controversy due to the high number of injuries that were sustained by participants in the videos.
So let's hope that parents taking part in the 'Baby Shark Challenge' are a bit more careful and manage to avoid the injuries...
Aleesha Badkar is a lifestyle writer who specialises in health, beauty - and the royals. After completing her MA in Magazine Journalism at the City, the University of London in 2017, she interned at Women's Health, Stylist, and Harper's Bazaar, creating features and news pieces on health, beauty, and fitness, wellbeing, and food. She loves to practice what she preaches in her everyday life with copious amounts of herbal tea, Pilates, and hyaluronic acid.