Good news for Baby Shark fans - a TV show of it is coming to Netflix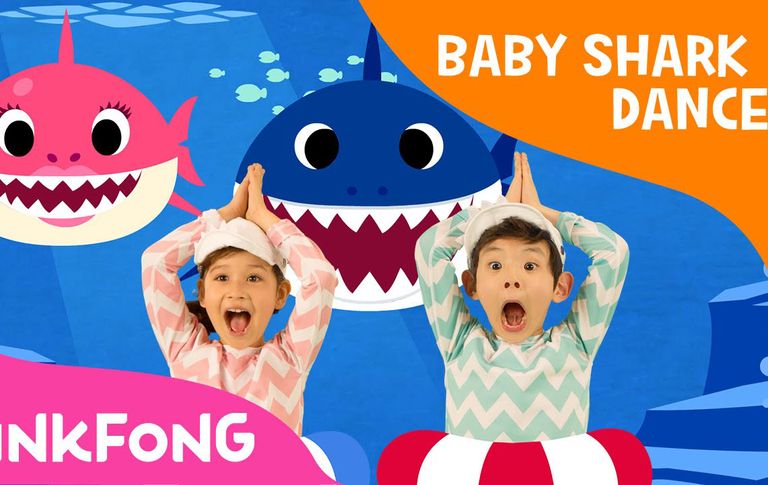 Anything that helps soothe a crying baby is a Godsend.
And that's why children's entertainment exists.
Repetitive nursery rhymes, bright and enthusiastic TV shows and, of course, for the new generation of tots, musical YouTube videos.
And when you think of musical YouTube videos, none other comes to mind than the stick-in-your-head Baby Shark song.
The Korean-born kids' song, which is likely to be a constant feature in any house that homes a child under the age of 10, has taken over the world due to its ability to hypnotise any screaming child.
It became so popular that the producers of the addictive ditty even created a Baby Shark toy that parents could put under the tree for their little ones last Christmas (there are still some around if you want to get your hands on one – head over to The Entertainer to pick one up).
https://www.youtube.com/watch?v=XqZsoesa55w
And now the global sensation is expanding its reach even more and will be swimming over to your TV screens with its new offering.
From video website YouTube over to everyone's favourite subscription service: Netflix.
Pinkfong!, the South Korean-based kids channel that produced the unexpected worldwide hit, is planning to release a series of short videos via Netflix (which is set to be released this some time this year), a cartoon series and eventually even a musical based on the catchy tune.
Despite being released back in the summer of 2016, the infectious jingle rose to fame throughout the last year and has now reached more than 2.2 billion views on YouTube.
Last year it even sparked a social media challenge, which saw enthusiastic fans emulate the social media phenomenon the 'Kiki Challenge', which was based on Drake's hit In My Feelings.
Although, Drake's 'Kiki Challenge' caused controversy over fears that it could be unsafe that didn't stop hardcore fans of the kids' tune following suit.
The challenge saw fans of the children's ditty dressed up in shark costumes and dancing along to it alongside a moving car.
So whether you're a fan or you leave the room as soon as that first beat hits, the Baby Shark looks like it's still going to be around for a while to come.
Aleesha Badkar is a lifestyle writer who specialises in health, beauty - and the royals. After completing her MA in Magazine Journalism at the City, the University of London in 2017, she interned at Women's Health, Stylist, and Harper's Bazaar, creating features and news pieces on health, beauty, and fitness, wellbeing, and food. She loves to practice what she preaches in her everyday life with copious amounts of herbal tea, Pilates, and hyaluronic acid.