Claudia Winkleman reveals her 'embarrassing mum' habit is walking around the house naked
Claudia's teenage son isn't too pleased about it...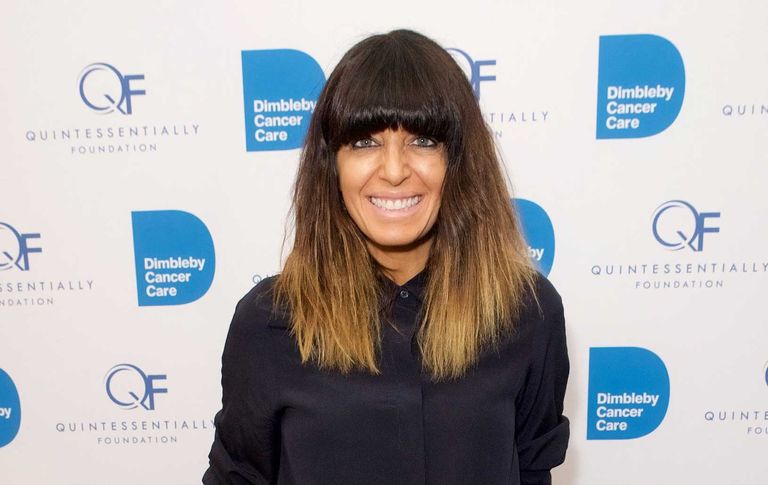 Claudia Winkleman has candidly revealed that she often walks around her house naked – much to the dislike of her teenage son!
Mum-of-three Claudia believes it's important to embrace nudity and says it doesn't bother her being naked around her children.
Speaking on a recent podcast for Sali Hughes Beauty, Claudia explained that she realises her habit might be a little embarrassing for her children but nudity has never been hidden in her house and it's how she was raised.
She joked: 'My parents were always naked – I'm married to a Danish man, he's never put his clothes on... Everyone is naked. It is like, 'Let's all have lunch. Take our clothes off first… I have made a fish pie.'
Claudia and her husband Kris Thykier have been married for over 18 years.
The couple's eldest son, 15-year-old Jake, seems to be the only child to have made his embarrassment known to his mum so far. 12-year-old Mathilda and seven-year-old Arthur don't appear to have battered an eyelid just yet.
Claudia explained: 'The 15-year-old is appalled but the whole point about mums is that they are meant to be embarrassing.'
Claudia's mum and former newspaper editor Eve Pollard has defended her daughter's nakedness and admits that her parenting probably played a huge impact on why Claudia doesn't view nudity as an issue.
Speaking to Holly Willoughby and Philip Schofield on This Morning earlier this week, Eve stressed: 'We weren't naturists. If you're going out to dinner and you've got to put the six-year-old to put to bed and you have an hour with her, who wants to worry about the bother of getting a towel or whatever?'
Eve continued: 'I'd often have a bath with Claudia as it was one moment you could talk to them during the day. It was natural. I don't think I'd get naked in front of her now because it would terrify her, but everything is going in the southwardly direction.'
Eve thinks that encouraging your children to be comfortable enough in their own skin to be naked around their family is important, especially at a time when there are so many pressures on body image.
She explained: 'If they're prepared to let you see them looking just natural – we weren't showing off – we were getting in the bath. I go around to Claudia now and she's touching up the old fake tan. She's not bothered, we are family, but of course I wouldn't be naked with other people.'
Lots of people have criticised Claudia's behaviour online with one person writing: 'Being naked around your child that's over the age of let's say 10 is disgusting to me, ok if they are fine with it that's fine but if they turn away or tell you to stop you should respect that lol'.
Another tweeted: 'Apparently Claudia Winkleman thinks it's ok to walk around naked in front of her 15 year old son. Not weird at all. 😳'.
What do you think about being naked in front of your children? Is everyone in your house always naked or would you never even consider letting your kids see you in the buff? Head over to our Facebook page to join the conversation, we'd love to hear your thoughts and experiences!
Jessica currently works as a Senior Food Writer at Future. She writes food and drink-related news stories and features, curates product pages, tests, and reviews equipment, and also develops recipes that she styles on food shoots. An enthusiastic, self-taught cook Jess adores eating out and sharing great food and drink with friends and family. She has completed the Level 1 Associate course at the Academy of Cheese and is continually building on her knowledge of beers, wines, and spirits.