Dog owner issues chilling warning over Mrs Hinch favourite Zoflora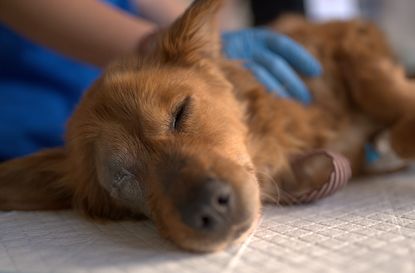 (Image credit: Getty)
A dog owner has issued a chilling warning over Zoflora.
The household disinfectant has become a favourite in households across the country, becoming especially popular after gaining a reputation as one of Instagram cleaning sensation Mrs Hinch's must-have cleaning products
But the cult product can actually be very harmful to have around your pets.
Just over a year ago vets warned against the product, claiming that it contains ingredient benzalkonium chloride, which can be poisonous to dogs.
MORE: Vet warns about dog virus sweeping the country
And now a pet owner has taken to social media to issue a stark warning against the product, after her pet dog had a life-threatening reaction to it.
Taking to Facebook to share her horrifying experience, dog owner Donna Brydon revealed that her 12-week old King Charles spaniel was badly affected after accidentally encountering the cleaning product.
Sharing a photo of her pup who was nursing a very sore-looking swollen eye, Donna wrote, 'I thought my poor furbaby was on her wayout💔 she was so sleepy and her eye swelled up.
https://www.facebook.com/photo.php?fbid=2941802565852075&set=pcb.2941802865852045&type=3&theater
She then revealed that after taking her dog to the vet, they discovered that she had come into contact with Zoflora after being over at a friend's house who had just cleaned her kitchen floor.
'It's poison to some dogs,' she continued, adding, 'thankfully the medication the vet gave her has made her feel so much better ❤ love her wee face so much ❤ xx'.
Vets have previously warned pet owners over the product, with Nicola Robinson, a vet and head of service at the Veterinary Poisons Information Service, telling the Sun, "Zoflora contains a detergent called benzalkonium chloride which is particularly toxic in cats and can cause oral and tongue ulceration, hypersalivation and inappetence".
MORE: Dog owner issues warning about danger of rope toys after death of golden retriever
"Cats roam between houses and therefore it is hard to keep them away from this product when it is often used to clean patios but owners need to be aware of the risks to animals.
"They usually lick their paws if they have walked on freshly cleaned floors which then leads to signs of toxicity.
"Our advice is to use more natural products if you have pets."
Zoflora spoke out on the incident, saying, 'We were very sorry to hear about this situation. It would appear from the original social media post that this puppy has suffered a rare allergic reaction. It is possible for pets to experience allergic reactions, just as in people. Fragrance allergens which may occasionally cause allergic reactions are listed on the cartons of each variety so susceptible individuals can avoid compounds which they know they (or their pets) are especially sensitive to. Any adverse reactions should be notified to Thornton & Ross and will be followed up as appropriate.
'Zoflora, the nation's favourite disinfectant, has been used safely in households for almost 100 years, including those with pets in the home.
'Zoflora's products have been fully risked assessed by leading scientists at Exponent International, a long-established, independent consultancy company with expertise in all aspects of Biocidal Products Regulation and safety. The risk assessments conducted do not indicate a concern when the product is used in accordance with the on pack usage directions. Pets are required to be excluded from the area to be treated during application; cover or remove terrariums, aquariums and animal cages prior to application. Treated surfaces should be completely dry before pets and companion animals are allowed in contact with the surfaces. Response from the Veterinary Poisons Information Service regarding the usage of Zoflora around pets also state that as long as directions for use are followed, and treated areas dried completely before animals have access to them, Zoflora is safe and effective to use.
'As with all disinfectants and other household chemicals, ensure that Zoflora is used safely. When correctly diluted, Zoflora disinfectant may be used where most pets are kept. It will kill bacteria and eliminate unpleasant odours. Do not allow pets to lick or walk on newly treated surfaces. Keep them off the surface until dry. The product is not suitable for use in vivaria or other housing where reptiles are kept. Follow the on pack instructions on dilution and usage before using the product. Zoflora recommends that you always read the label and product information before use.'
Parenting advice, hot topics, best buys and family finance tips delivered straight to your inbox.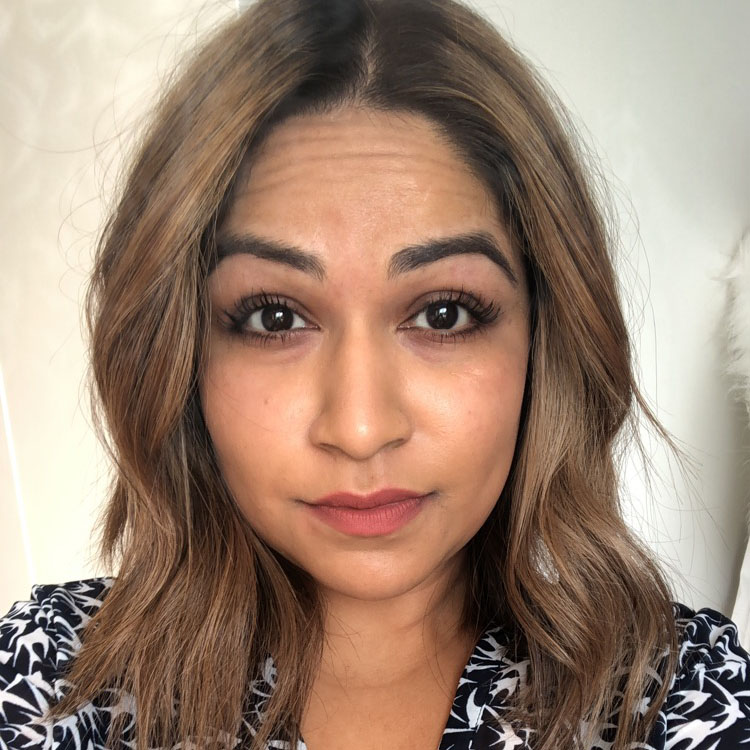 Aleesha Badkar is a lifestyle writer who specialises in health, beauty - and the royals. After completing her MA in Magazine Journalism at the City, the University of London in 2017, she interned at Women's Health, Stylist, and Harper's Bazaar, creating features and news pieces on health, beauty, and fitness, wellbeing, and food. She loves to practice what she preaches in her everyday life with copious amounts of herbal tea, Pilates, and hyaluronic acid.