Louis Tomlinson's sister Félicité Tomlinson tragically dies at 18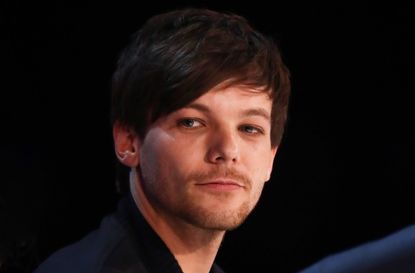 Louis Tomlinson, star of hit boy band One Direction, has sadly lost his sister just two years after losing his mum to cancer.
The heartbreaking news that his 18-year-old sister, an aspiring fashion designer, passed away on Wednesday at her flat in London was confirmed by the BBC, following reports of a cardiac arrest.
Louis has since cancelled his live appearance on Comic Relief tonight, where he was meant to perform his new single – which is all about losing his mother Johannah, who died of leukaemia back in 2016.
https://www.instagram.com/p/BueaRJJlB2Q/
Speaking to Radio 1 Newsbeat, he explained how the song was helping him deal with his grief.
He said: 'It was something I needed to get off my chest. I used to lean on my mum for a lot of things - anytime I needed advice on something she would be the first call I made.'
Opening up about how his siblings reacted to the song, he revealed playing the song to them was 'tough' because he 'didn't want them to get caught up in the sadness'. But he then added: 'As their big brother if I can sing those words it'll hopefully help them too'.
Louis is eldest of seven siblings - Charlotte (or Lottie), Félicité, and two sets of twins, Phoebe and Daisy and Ernest and Doris.
Fans of the star were quick to offer words of support to the 27-year-old on social media.
One said: 'Louis Tomlinson lost his Mum to cancer a few years back at just 43, and now his sister at 18. What a cruel, horrible world. Can't comprehend or even begin to understand how that feels. Heartbreaking.
Another wrote: 'First Louis Tomlinson loses his mum, and now his sister give the poor lad a break, life is way too precious'.
A third also commented: 'Mate that poor Louis Tomlinson, loses his mum a few years back, now has just lost his sister, terrible.'
Our thoughts are with Louis and his family at this terribly difficult time.