Mother's honest open letter detailing the struggles of parenthood goes viral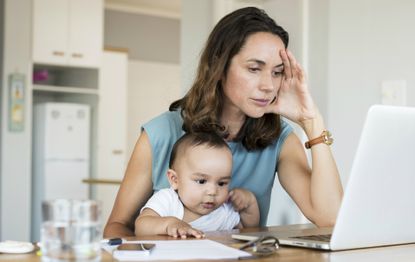 A mother has been praised after sharing an open letter on social media about the struggles of parenthood.
The letter, which has been shared more than 794,000 times on Facebook, details the regular routine of a busy mother, and pleads for strangers to be more understanding of the long list of pressures parents have to deal with.
Charity Beth, from Pennsylvania, has two young sons with her partner Vincent Venturo. She took to her Facebook account to write the letter, first of all stating that just because a mother admits that she's 'tired', it doesn't necessarily mean that she wants to 'drop' her child or 'forget that he or she exists.'
She continues by using different contexts in which mothers might feel judged, including when they admit that they need 'help to get things done'. Charity Beth asserts that just because a mother makes a confession like this, it does not mean that she is 'incapable.'
This is how many times a day parents feel stressed because of their children
The young mother lists another example of when snap judgements might be made of parents, writing: 'When a mother makes noodles for dinner, it does not mean she does noodles every day of the week and that her son/daughter is a child who does not know vegetables and meats.'
Charity Beth also pleads with strangers to try and see the whole picture when they come across a messy household: 'When you arrive at a mother's house and face disorganization, it doesn't mean that every day that house is disorganized.'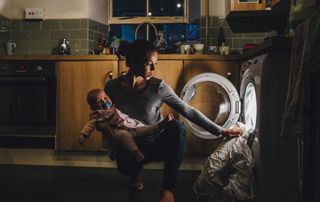 The mother also urges people to look at the 'whole context' before judging parents, writing: 'Do not invent untruths to judge someone, let alone a woman who every day, at all times, gives up her own life to live the life of another being that she knows is much more important than her.'
The letter has received praise from many parents, with one mother commenting underneath the post:
'Beautiful post. Such love is real. Your cup must be full to overflow to your family. Surround yourself with ways to keep your cup full, whether it be a quiet time zone in your home, chat with a friend or get a massage.'
'Each and others are vital for mental and emotional health. Do not allow your femininity to disappear with the busyness of life. Great mothers have deep inner resources that keep them strong. Love is a powerful emotion! '
Can you relate to the open letter? Head over to our Facebook and let us know.
Parenting advice, hot topics, best buys and family finance tips delivered straight to your inbox.
Freelance Lifestyle Writer
Niamh McCollum is a freelance lifestyle writer who has written for Future titles GoodTo and Marie Claire UK, plus the Irish Independent. The Dublin-based journalist specialises in stories
affecting families - from health updates, to the freshest parenting debates and celebrity announcements.