Mum shares 'amazing' product that 'saved' her baby after second degree burns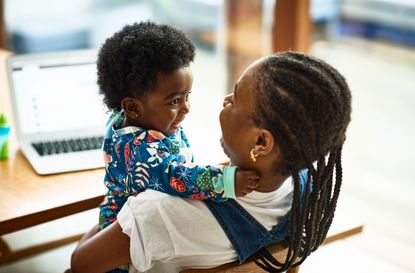 A mum whose little boy suffered severe second degree burns shared the miracle product that helped the wounds heal in just two weeks.
The mum shared the success story on Instagram with a picture of her little boy's burns.
In a series of pictures, the mum shows the burn on his arm and what the result was after applying the 'amazing' product after just two weeks.
The third picture shows his skin with just a hint of a scar but with the burn completely healed.
The product she used is Kokoso Baby Coconut Oil and alongside the pictures, which were shared on the brand's Instagram page, the mum wrote: 'My little boy suffered 2nd degree burns and your coconut oil is the only thing I have put on his skin to try and help him.
She added: 'It has literally saved him. These pictures are taken two weeks apart and the last one after three weeks.'
Explaining why she decided to shared the incredible results, the woman said: 'It's amazing and I hope by sharing this it helps others.'
Other Instagram users were also surprised with how the product has helped the little boy, with one saying: 'Wow good to know! Poor little boy and what an amazing product'.
A second said: 'Oh my! That looks painful 😭😭😭 Glad he's ok now.'
Another mum also said she would be trying the product on her own son: 'Poor little boy it's so horrible seeing these little ones so sore. I will try anything right now!!!!'
The coconut oil - available to purchase FROM Boots, JoJo, Ocado, Amazon and their own website (£7.99 for 168g pot) - has also been credited by other parents for helping with their babie's acne and other skin conditions.
The brand describes the product as being completely safe to use on babies from day one as a moisturiser, nappy balm or massage oil, and suitable for sensitive skin and eczema-prone skin.
Always check with a health professional before applying products to burns.