Mum LIVE streams herself giving birth in her bathtub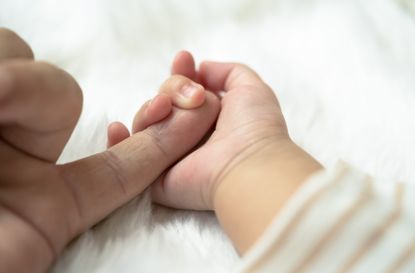 GoodTo newsletter
Sign up to the GoodTo Newsletter. You can unsubscribe at any time. For more information about how to do this, and how we hold your data, please see our privacy policy
Thank you for signing up to . You will receive a verification email shortly.
There was a problem. Please refresh the page and try again.
A mum-of-three has live streamed herself giving birth to her fourth child, in a bid to change people's perceptions of birth.
Graphic warning: this article contains a video of a woman giving birth
Kara Baker, from Missouri, USA, shared the birth of her fourth child live on YouTube, and the video is still available to be watched now.
Explaining why she decided to share the intimate moment, the 28-year-old mum said she had a traumatic 'horrible experience' experience when she had her first child and wanted to break the taboo around home births (opens in new tab).
Speaking about the birth of her first child – four-year-old Brylie - she told Femail: 'There was no doctor to deliver my baby, only nurses. They did not practice delayed cord clamping or skin to skin and I was discouraged from breastfeeding.'
READ MORE: #MyBirthStory: What it's like giving birth at home when you're NOT expecting to
After that, she said she started doing her own research and watching free birthing (opens in new tab) videos online to pick up tips.
'I became obsessed with watching videos of women giving birth - I watched them daily and began to see patterns. You could see the moment women let go of their fear and deliver their child.'
The birth of her second child happened at a birth centre where she had a water birth. When she had her third child Ash, the midwives said it was 'the most graceful birth' they've seen, and she claimed she had no pain because she had no fear.
Kara added that she wanted to share her experience online in order to change other people's perception of labour and birth (opens in new tab).
She said: 'I want to change people's perception of birth. It is not a medical event, should not be feared and does not have to be painful.
'Giving birth is what we are designed to do. It truly is a gift.'
http://www.youtube.com/watch?v=mQd8FjHfWj0