Mum sparks controversy with lengthy list of requirements for babysitter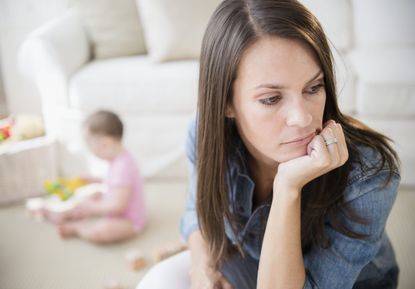 GoodTo newsletter
Sign up to the GoodTo Newsletter. You can unsubscribe at any time. For more information about how to do this, and how we hold your data, please see our privacy policy
Thank you for signing up to . You will receive a verification email shortly.
There was a problem. Please refresh the page and try again.
A mum has sparked controversy after sharing her lengthy list of requirements she wants in a babysitter for her children.
The list, comprising of 14 points, was shared by the mum in a Facebook post and later shared on Reddit. Among the requirements, candidates need to have a 'bachelors degree in childcare' or nine years experience, as well as being willing to pay for their snacks.
Delusional Babysitter Requirements from r/ChoosingBeggars
'Have a bachelors degree in childcare OR nine years of relevant babysitting experience.
The job ad reads: 'Looking for a babysitter in the area,' wrote the mum. 'PM me if you're interested. Here are my requirements:
'3 good references with phone numbers.
'Full time availability inc. weekends.
'Your own car and driving licence.
'Native English speaking and preferred second language to teach my children.
'CPR certified. Ideally a CNA licence.
'NO history of traffic tickets and NO problems with the law (I will be running your name thru databases).
'No tattoos. No drugs. No alcohol. No sketchy social media behaviour AND/OR public pictures.
'MUST be okay with my two pitbulls.
'MUST be okay with emergency last minute calls.
'Perfect Attendance 100% required.
'Willing to pay for some snacks.
'Will love to work with an infant, 3 yr old, and 5 yr old.
She also adds a point about the candidate's political preferences, saying: 'Ideally will be a Trump fan.'
'In exchange I will be offering $10/hr under the table cash. It's like paying $15/hr normally but without paying tax.
Commenting on the surprising ad, one jokingly said: 'Based on these requirements, I bet she can't even babysit her own kids.'
A second said: 'I love that this women is ignorant enough to think that a woman with a bachelors degree who is also a CPR certified bi-lingual CNA is just sitting around waiting to watch her kids for less than a living wage, under the table, with no benefits and 24 hour availability.'
A third also wrote: 'I thought she meant SHE'D be willing to pay for the babysitters snacks. I was like well I guess that's nice, then I realized she meant the babysitters would be paying for snacks. Lovely.'