Mum sparks debate as she takes 11-year-old daughter to get her legs waxed
What's your first reaction?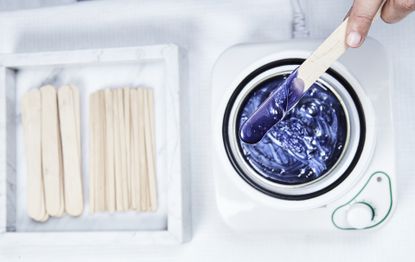 (Image credit: Sam Jackson/Getty Images)
A mum has stunned fellow parents by revealing that she has taken her 11-year-old daughter to get her legs waxed because they were 'very hairy'.
Writing on a Mumsnet (opens in new tab) forum thread the anonymous mum outlined that although her girl is not even a teenager, she was already desperate to try the hair removal procedure.
'She has been begging me to let her shave for ages,' she wrote.
Continuing she revealed that far from being a painful experience her daughter had actually 'smiled throughout' her visit to the beauty salon.
There were divided reactions over the post, with one person questioning whether the mum had made the right choice for her child.
They wrote: 'Not unreasonable to remove the hair but waxing would surely be too painful for an 11 year old. I can't handle it and I'm an adult!'
However, there was also overwhelming support for the woman's decision to respect – rather than reject – her daughter's wishes.
One wrote: 'If an 11 year old is asking for help with something that's making them self conscious and is easily fixed, then it's a no brainier.
'As adults we can try to tell them not to feel self conscious but at 11 they simply feel what they feel.
'I'm impressed with her pain threshold too'
Another added: 'Much better you get her waxing from the get-go rather than shaving. If you and she keeps it up you'll possibly find the growth slows down or gets more space over time.
'I used to run a beauty salon and did get girls your daughter's age in.'
A third touched on the subject of the increasing pressure young girls feel in relation to their body image, saying:
'Mixed feelings here. I do think it's a shame that our society makes girls feel their bodies are somehow wrong as they are. Boys don't feel like this do they?
'But, if it made her happy and you are happy to do it then it's not like you gave her a cigarette or something is it?'
Research conducted in 2016 by Girlguiding UK found that nearly a quarter (23 per cent) of seven-to-ten year olds said they felt they needed to be perfect, while 15 per cent said they felt ashamed or embarrassed by the way they looked.
What's your reaction to the story above? Would you let your children have beauty procedures at a young age? Join the conversation on our Facebook page.
Freelance Lifestyle Writer
Miriam Habtesellasie is a freelance lifestyle writer who has contributed content to GoodTo, Woman&Home, Women and Idealhome.co.uk. Miriam is based in London and is a fan of everything interiors, she admits to being spoilt for choice living in the capital. From stunning architecture right the way through to eye-catching department store window displays, she believes there's always an angle to be found that can translate to our abodes.