Mum slams Poundland for babygrow that encourages 'boys to be sex pests'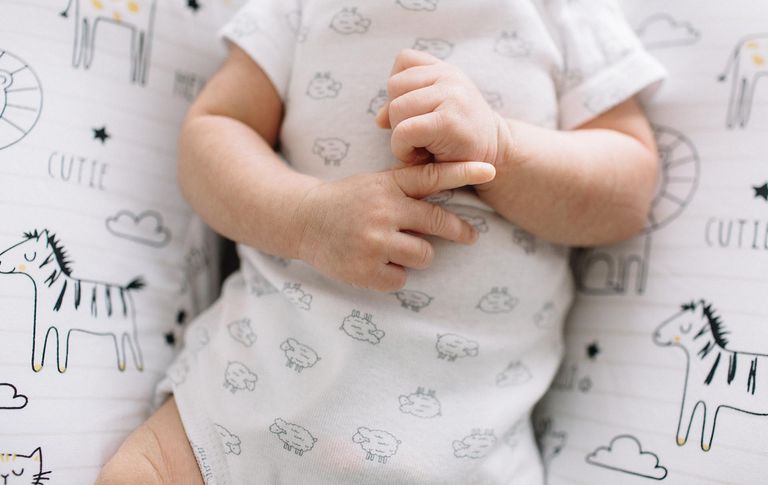 (Image credit: Getty Images)
A mum has slammed Poundland for selling an offensive babygrow.
Poundland is under fire for selling a babygrow that has been claimed to encourage 'boys to be sex pests'.
Mum Rebecca Roache took to social media to share an image of the store's seemingly offensive child's clothing and explained why she had a problem with it.
Taking to her Twitter account, the philosophy lecturer shared an image of the blue babygrow that is printed with the caption: 'Lock up your daughters'.
The mum-of-two explained why she was offended by the outfit, captioning her post: 'It's never too early to start training boys to be sex pests, eh @Poundland? #everydaysexism'.
However, the university lecturer was met with mixed opinions as, while some rushed to agree with her, writing that 'boys' clothes have a lot of dodgy messages' and that it trains 'everyone that the right response to sex pests is to regulate women's conduct', many thought she was being 'delicate' and 'attention seeking'.
However, the mum went on to say write that it was 'depressing' because of the suggestions it makes towards women.
'It sends out this message that boys will be boys - they can just run wild and do not need to take responsibility for their actions or whatever they do,' Rebecca told the MailOnline.
'It is a subtle message but implicitly there is a sexual context to it that men dominate women.
READ MORE: Asda slammed by customers over 'sexist' kids' clothes
She continued: 'It is just inappropriate and sends out a misogynistic message when they cannot even speak or walk yet.
'If this is the first message they are getting told, then when they do reach the age when they are sexually active, it is sending out the wrong message.
'It is also assuming that everyone is heterosexual and to be sold to children under a year old is depressing,' she said of the blue babygrow that is on sale in Poundland stores alongside a pink babygrow that reads: 'Mummy's little diva'.
Do you think the outfit is inappropriate? Head over to our Facebook page to have your say.
Aleesha Badkar is a lifestyle writer who specialises in health, beauty - and the royals. After completing her MA in Magazine Journalism at the City, the University of London in 2017, she interned at Women's Health, Stylist, and Harper's Bazaar, creating features and news pieces on health, beauty, and fitness, wellbeing, and food. She loves to practice what she preaches in her everyday life with copious amounts of herbal tea, Pilates, and hyaluronic acid.