Toddler temper tantrums could equal success in later life, according to a study
What do you think of this?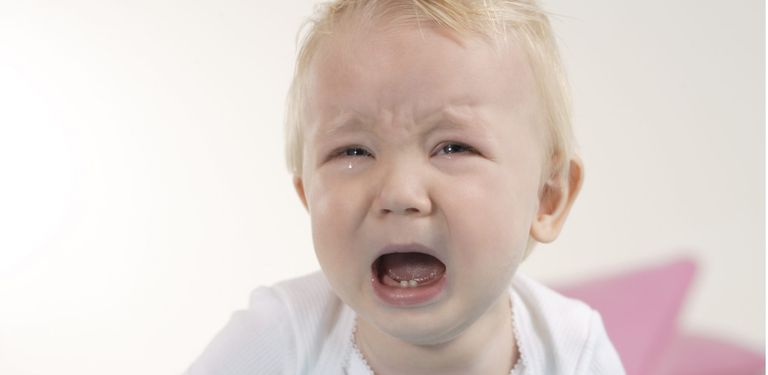 There's one thing that all parents dread: temper tantrums. Nobody likes watching their toddler kicking and screaming in the middle of the supermarket or public transport.
But it turns out the embarrassing tantrums our children throw could be a good thing, according to a new study. They could signify future successes in their lives.
Developmental Psychology published this interesting study, where they found a link between kids who were prone to bad behaviour and success in their later years.
Researchers examined kids when they were 12, and then re-examined them at the age of 52. For the first study, they looked at socioeconomic status, intelligence and a variety of behaviours such as inattentiveness, pessimism, rule-breaking and school entitlement.
Then for the second study, the researchers examined their occupational success and annual income. As a result, they found out that kids who misbehaved were likely to do better in school and earn more money later in life.
This shocking result suggests that bad behaviour could equal a better adult life, and we're not sure how we feel about that.
Temper tantrums are a bit of a mystery for many parents, as they can seemingly come out of nowhere and can feel impossible to stop. If you've ever tried reasoning with an angry kid, you know this feeling all too well.
But American paediatrician Dr. Harvey Karp views them as 'child's way of expressing their frustration as they things develop language and problem-solving skills'. Best practice for this kind of behaviour is to remain calm, even though it's easier said than done!
You could even try the gentle parenting (opens in new tab) method to keep yourself and your child calmer more often. Why not give it a go?
Whilst we don't condone rewarding bad behaviour, it's nice to know it could benefit them in later life at least. After all, we all want our children to be successful when they grow up. Maybe all those tantrums are worth it in the long run...
Lucy Buglass is a Digital Writer for What's on TV, Goodto.com, and Woman&Home. After finishing her degree in Film Studies at Oxford Brookes University she moved to London to begin her career. She's passionate about entertainment and spends most of her free time watching Netflix series, BBC dramas, or going to the cinema to catch the latest film releases.