Netflix set to produce real life crime drama about the missing case of Madeline McCann
Gerry and Kate McCann have been advised not to appear in the documentary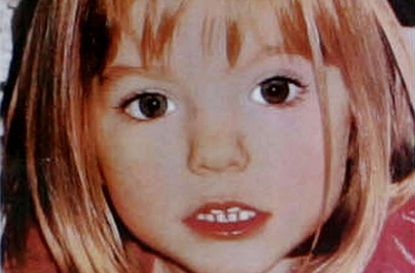 (Image credit: AFP/Getty Images)
Netflix is due to air an eight-part series about the missing case of Madeline McCann, more than 10 years after it was first reported in the Portuguese Algarve.
Following on from the success of last year's Amanda Knox documentary and the series Making a Murderer in 2015, about convicted murderer Steven McAvery, Netflix will revisit this landmark story, which still has failed to reach a resolution.
The case of Madeline McCann has had such a high level of media coverage over the past decade that the family themselves have become something of celebrities. But despite the prominent parts they've played in the campaign, parents Kate and Gerry McCann have reportedly declined to be interviewed as part of the real life crime drama.
The family is currently embroiled in a fierce legal battle with former detective and outspoken critic Goncalo Amaral, who published a book, The Truth of the Lie, in which he claimed that the McCanns had known about Maddie's death and covered it up. The McCanns, however, dubbed the book 'unfounded and grossly defamatory' and launched legal action against him in 2009.
The Netflix show is said to follow this turn of events and is due to air before we learnt the result of the family's appeal against Amaral's claim, which may take up to four years.
What happened to Madeleine McCann?
Madeleine McCann was reported missing whilst on holiday with her parents Kate and Gerry in Portugal in May 2007, and her story remains one of the highest profile missing person cases today.
The couple had left Madeleine and their younger children, twins Sean and Amelie, asleep in their apartment whilst they ate dinner, but when Kate returned to check on the children, Maddie was nowhere to be found.
After she was reported missing, the British and Portuguese police began a global man-hunt to learn her whereabouts, but in the decade since, no leads have led to her discovery, and no arrests have ever been made.
The hunt for Maddie, who would now be 14 years old, continues, and just this year Kate and Gerry were issued another £85,000 of resources to fund the search for another six months. So far, Maddie's case has cost over £11,000,000 - resources which have led some to call for teams to 'put sentiment aside' and think of the thousands of other children who go missing from UK families every year.
During an appearance on Good Morning Britain in March 2017, retired Met police officer Sue Hill said of the investigation: 'Knowing how many undetected murders there are here in London… sometimes you have to put sentiment to one side and say enough is enough.'
Trusted, informative, and empathetic – GoodTo is the ultimate online destination for mums. Established in 2007, our 15-year-strong archive of content includes more than 18,000 articles, 1,500 how-to videos, and 7,000 recipes.