Mum shares important warning about hot water bottles after son's second degree burns
Her son received second degree burns when a hot water bottle split open.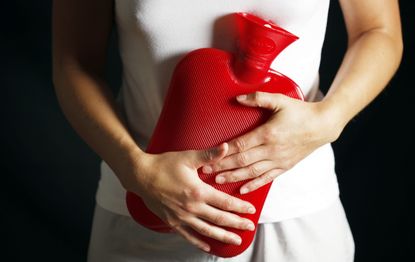 Harmony Arrowsmith shared the awful pictures of her son's injuries, which were caused by a hot water bottle splitting, on Facebook as an important warning to other parents.
Many of us use hot water bottles in the colder months to warm up, but they're also useful when in summer to soothe aches, pains and cramps.
Although you might not think about replacing your hot water bottle regularly, it is incredibly important and can be dangerous if left too long.
Writing on the Facebook group Sunny Coast Community Board, Harmony Arrowsmith, a mum from Australia (where it's currently winter), shared her story as a warning to other people – especially parents.
Alongside three horrific pictures of her son's injuries, Harmony explained: 'PLEASE check your hot water bottles for signs of wear and tear before using!! *** it is recommended to replace hot water bottles at least once a year, or better, use heat packs/bean bags instead.'
Harmony also gave details of how to treat burns. She explained that the best course of action is to expose it to cold running water for 20 minutes to minimise the 'depth and severity' of the burn. The NHS recommend using cool or lukewarm water but never use ice, ice-cold water or any other creams or greasy substances.
https://www.facebook.com/photo.php?fbid=2008000052545722&set=pcb.1109045792579448&type=3&theater
She explains: 'I didn't know this and hope posting this will help in case anyone needs this knowledge. I'd never thought to check our hot water bottles and am full of regret. This morning I made 4 1/2 yr old son a hot water bottle and it split and left him with large second degree burns on his upper thighs and groin area.'
Harmony's son is now thankfully back home safe but she wanted to thank the hospital for their quick, diligent work and to warn parents to be extra cautious when giving their child a hot water bottle.
https://www.facebook.com/photo.php?fbid=2008000219212372&set=pcb.1109045792579448&type=3&theater
She wrote: 'A massive thank you to the angels in human form who work at Maleny Hospital and Lady Cilento Children's Hospital in Brisbane - they were amazing, so calm, professional and helpful beyond words. Thanks to them, ten hours later we're home safe, wrapped up and well.
'I'm counting my lucky stars and so grateful, it could've been so much worse. I was shocked when the nurses told me how common these injuries are - I hope sharing this will prevent some from happening.'
https://www.facebook.com/photo.php?fbid=2008000495879011&set=pcb.1109045792579448&type=3&theater
Finishing the post she stressed one more time: 'Please PLEASE check your hot water bottles before using them or giving them to your little ones and make sure you know what to do in the unfortunate circumstance something like this happens. Stay safe everyone, big love to you all 🦋☀💞.'
The post has received a lot of attention on Facebook and many are thanking her for raising awareness.
One person said: 'Ouch, hope he has a speedy recovery, hope your ok as well xx thank you for sharing'.
Another wrote: 'Aww poor baby, thanks for the warning. Sending healing thoughts and prayers
😢
💗'.
Jessica currently works as a Senior Food Writer at Future. She writes food and drink-related news stories and features, curates product pages, tests, and reviews equipment, and also develops recipes that she styles on food shoots. An enthusiastic, self-taught cook Jess adores eating out and sharing great food and drink with friends and family. She has completed the Level 1 Associate course at the Academy of Cheese and is continually building on her knowledge of beers, wines, and spirits.