Mum questions parents for choosing 'different' baby names that don't suit adult life
'I think this every time I meet a child called Alfie, Teddy, Harry, Dottie, Lottie'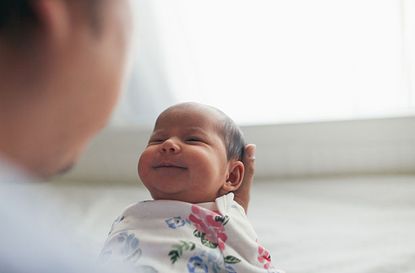 A mum has sparked debate after asking if parents should consider how baby names will come across when their children are adults.
In particular, she referenced The Only Way is Essex star Billi Mucklow's recent decision to name her newborn son Wolf Nine, saying: 'I'm just imagining a professional middle aged businessman named Wolf and can't picture it.'
'Am I being unreasonable to think most parents these days don't consider their baby's names for when they are adults?' she asked fellow users on parenting website Mumsnet.
'I've lost count of the amount of times I've seen someone post a picture on their feed of their newborn with a name that is either really, really different or something that the child may not enjoy being called in the future when they are a teenager/adult...'
The woman also admitted that she had what she considered to be a 'babyish' name herself, and finds it awkward when introducing herself now she's grown up.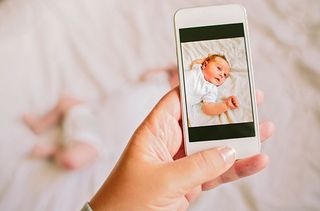 The question of whether she was alone in thinking this about certain names prompted a huge discussion amongst commenters, with some in agreement, and others defending more unusual choices.
'Thing is, the more common these names become, the more normal they'll be by the time the child grows up,' one wrote, followed by a second who said: 'The world is split into people who love unusual names and people who hate them. I have an unusual name. My kids are called Marnie and Jude. I'm definitely on the more unusual side of the naming spectrum but would never dream of choosing a name I didn't really love just in case they want to be an accountant.'
'Yup, I have to say, if the same didnt sit nicely as Chairman of the Bank of England, it wasnt happening in our house either,' one quipped. 'But Im sure the parents of little Beyonce and Jaiden-Kai, or indeed Kaiden-Jay have similar aspirations for the fruit of their loins. And yes, I am a snob.'
'I think this every time i meet a child called Alfie, Teddy, Harry, Dottie, Lottie etc etc or other diminutives given as a whole first name,' another wrote.
'Just cant wrap my mind around Supreme Court Justice Alfie Smith. Give them a proper grown up name and just call them the diminutive until they grow into it.'
'There's a difference between an unusual name and a ridiculous name,' a poster argued. 'Names mentioned like Marnie, Veronica, Derek, Alan or other less fashionable names like Ruth, Kelly, Sharon, Paul or Gary are unusual but are not out there weird.'
'People who call their children things like Bluebell-Fawn, Maddyson-Dyamonds, Hiya, Spartacus and Dodge are indeed setting their children up for ridicule. And I didn't make those up - real names given to babies in Scotland in 2014.'
Did you consider how your child's name would come across as an adult when you chose it? Let us know your thoughts in the comment box below.
Parenting advice, hot topics, best buys and family finance tips delivered straight to your inbox.
Trusted, informative, and empathetic – GoodTo is the ultimate online destination for mums. Established in 2007, our 15-year-strong archive of content includes more than 18,000 articles, 1,500 how-to videos, and 7,000 recipes.