Mum's post about her toddler not wearing socks or shoes in supermarket sparks huge debate
This mum faced backlash after she revealed she was fed up of picking up her son's discarded socks and shoes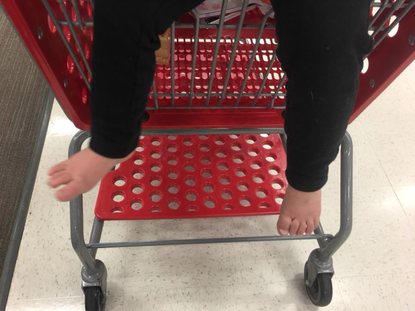 Goodto Newsletter
Parenting advice, hot topics, best buys and family finance tips delivered straight to your inbox.
Thank you for signing up to GoodTo. You will receive a verification email shortly.
There was a problem. Please refresh the page and try again.
Ashley Moore hit back at people who judge other parents for things like not putting their child in socks while at the supermarket.
The frustrated mum shared a picture on her blog's Facebook page of her daughters bare feet and explained that she was fed up of being mum-shamed.
Ashley began the post by saying: 'Hi. You know that mom you're judging because her kid has no shoes or socks on at the store? Yeah, that's me.'
She continued: 'I'm aware his feet are bare. I'm aware it might be a little chilly out (or maybe it's warm, I still get the same looks) I'm fully aware his poor little toes may of gotten a tad bit chilly on the walk from the car to the store. How. Dare. I. Here's the thing.. in the midst of your judgement on my parenting I've become extremely tired of picking up his socks from the floor. I've become extremely tired of realising a shoe is missing and retracing my steps through Target to find it. I've become extremely tired of grabbing something off a shelf and having a shoe fly right by my face.'
Ashley explained that not only is she fed up with constantly having to pick up the discarded shoes, her son also hates when she touches his feet. She said: 'He hates things touching his feet, but do we blame him? Socks and shoes are just little sweaty feet prisons, screw them. And I'm in no position to pick this small battle with a 2 year old.'
The post has received over 5,000 comments, 38,000 shares and 26,000 reactions. Many parents shared their similar struggles and reassured Ashley that she was not the only one.
https://www.facebook.com/PuzzleOfFive/photos/a.218059615410613.1073741829.217755142107727/220482298501678/?type=3&theater
One person wrote: 'Oh Jesus girl I feel your pain my son is turning 10 and he still hates socks if you look at all my sons baby pictures lol he had no socks on period the struggle on our hands is real'.
A second said: 'I will not judge because my daughter was the same way!!'
However, Ashley was faced with some critics who said that the mum had no excuses and that it was irresponsible to not put shoes or socks on just because it was difficult.
One person wrote: 'Each to their own but personally with a messy house and three kids I still had clean dry socks and shoes to hand when they were tiny! It's not difficult, nor is it stressful. So whilst I wouldn't judge someone for having a kid with bare feet, I would wonder why they couldn't manage at least a pair of socks when I managed to do it in midst of chaos!'
Another said: 'I hate that shit, I even see new born with no socks! How about you put no socks and shoes and walk around...'
A third wrote: 'These are all excuses... no one cares about how tired you are of picking up your kids shoes and socks news flash.... MOST KIDS KICK THEM OFF... my child always has one sock on but bet your last ass cheek HE WILL HAVE SHOES AND SOCKS ON IN PUBLIC especially if it's cold. Being tired of picking up socks is no excuse to increase the chance of a child being sick ALL MOMS ARE TIRED . I can't get down with this shit cause I have seen people with small children out in SNOW BAREFOOT. And these are the main kids snorting and sneezing getting everyone else's child sick at daycare.'
This parent said even though they would 'cringe' at seeing a child barefoot, they wouldn't comment on it to the parent. They wrote: 'I cringe when I see a little one with bare feet when it's cold outside but I don't say anything because I get it I have 3 boys lol My 1 year old leaves his socks on but kicks his shoes off sometimes if they are a lil loose.'
What do you think about the debate? Let us know your thoughts in the comments section below!
Parenting advice, hot topics, best buys and family finance tips delivered straight to your inbox.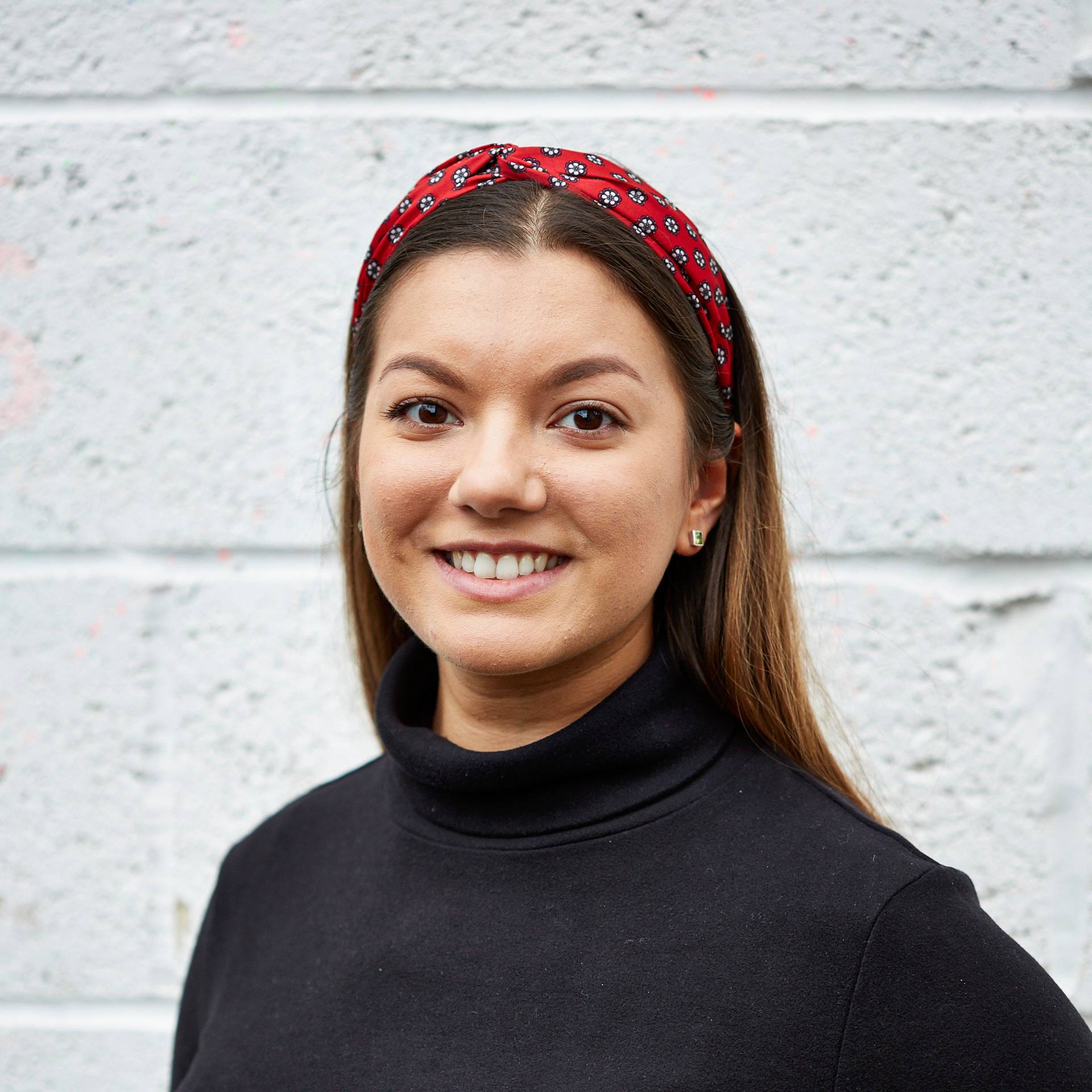 Jessica is a freelance food writer, stylist and recipe tester. She previously worked as Senior Food Writer at Future. While at Future Jessica wrote food and drink-related news stories and features, curated product pages, reviewed equipment, and developed recipes that she then styled on food shoots. She is an enthusiastic, self-taught cook who adores eating out and sharing great food and drink with friends and family. She has completed the Level 1 Associate course at the Academy of Cheese and is continually building on her knowledge of beers, wines, and spirits.