Peppa Pig knitting pattern
This adorable Peppa Pig toy will put a smile on the face of any little one - and you'll love it too! Get the knitting pattern here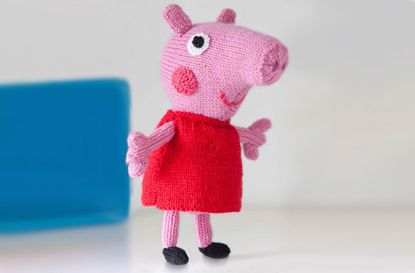 Any parent with toddlers will be more than a little familiar with Peppa Pig! And our friends at Woman's Weekly magazine have been busy creating this great pattern for you to follow.
What better treat for a little person than their own cuddly knitted Peppa to snuggle with? This adorable Peppa Pig pattern costs just £3.99 and is sure to make a lovely gift for newborns, birthdays and even as a Christmas pressie.
Oops! Peppa's under maintenance right now, but she'll be back shortly!
In the meantime how about having a go at one of our FREE knitting patterns (opens in new tab)? We've got 17 for you to choose from.
Knitted a Peppa? Let us know in the comments section below.
Where to next?
- Cute knitted egg cosies (opens in new tab)
- How to knit bunting (opens in new tab)
- More from Woman's Weekly