This is the safest place in the world to have a baby
Which country took the top spot?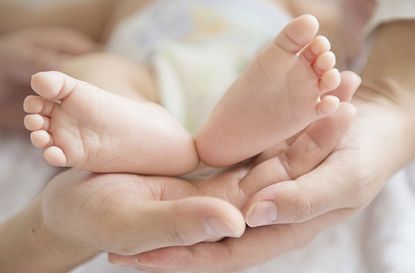 The safest place in the world to have a baby has been revealed, but the top 10 might surprise you.
UNICEF has looked at what countries in the world are the safest for women to welcome their babies into the world, ranking countries by their newborn mortality rates in 2016.
According to the report, the safest place to have a baby is Japan, where there is just one death in every 1,111 live births that take place.
Interestingly, the UK doesn't even make the top ten and takes 30th place. It has a higher mortality rate for newborn babies in the first month than countries like Cuba and Lithuania.
Only one in every 1,111 babies in Japan die before they turn a month old
In UNICEF's list of 184 countries, Pakistan is at the very bottom. The rate of neonatal mortality in Pakistan is worryingly high, with one in every 22 live births resulting in a death.
According to UNICEF's data this means a baby in Pakistan is 50 time more likely to die in the first month of life than one born in Japan.
Poverty and poor education have a massive impact on the mortality rate of babies in their first month of life. Every year 2.6 million babies die before turning one month old and 2.6 million more babies are stillborn.
Approximately 80 per cent of these newborn deaths are preventable but arise due to complications at birth, prematurity or infection. This equates to roughly 7,000 newborn babies dying every day.
Speaking about the report, UNICEF Executive Director, Henrietta Fore said: 'While we have more than halved the number of deaths among children under the age of five in the last quarter century, we have not made similar progress in ending deaths among children less than one month old.
'Given that the majority of these deaths are preventable, clearly, we are failing the world's poorest babies.'
Professional tennis player and former world number one, Serena Williams has been raising awareness on this issue recently too.
She has spoken about how fortunate she feels to have given birth in a country with adequate health and medical care after she nearly died (opens in new tab) when she welcomed her daughter (opens in new tab) .
Writing in an article for CNN, Serena recalled how her heart rate dropped dramatically during contractions, and how she suffered from a pulmonary embolism after giving birth.
Reflecting on this she thanked her medical team again and urged others to donate to UNICEF and other organisations that are working to help mothers and babies in need.
She wrote: 'I am so grateful I had access to such an incredible medical team of doctors and nurses at a hospital with state-of-the-art equipment.
'They knew exactly how to handle this complicated turn of events. If it weren't for their professional care, I wouldn't be here today... Every mother, everywhere, regardless of race or background deserves to have a healthy pregnancy and birth. And you can help make this a reality.
'Together, we can make this change. Together, we can be the change.'
Trusted, informative, and empathetic – GoodTo is the ultimate online destination for mums. Established in 2007, our 15-year-strong archive of content includes more than 18,000 articles, 1,500 how-to videos, and 7,000 recipes.