Schools issue warning about Netflix series 13 Reasons Why amid concerns over representation of mental health issues
The show has been accused of 'glorifying and romanticising' suicide in young people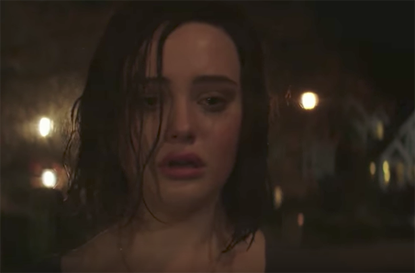 Parents are being warned about the risk new Netflix original series 13 Reasons Why could pose to vulnerable viewers amidst concerns about its handling of harrowing topics such as suicide in young people.
13 Reasons Why, a 13-part drama centring on a young girl (Hannah) who kills herself and leaves behind 13 tapes for the 13 people she believed were responsible for her decision, has proved to be controversial since it first became available on the streaming site at the end of March.
The debate has progressed around the world as healthcare professionals voiced concern over the way the show presents such challenging topics, and now schools have begun issuing warnings of the sensitive nature of the content too.
Australia's National Youth Mental Health Foundation, headspace, last week issued a statement revealing they'd had a growing number of calls and emails directly related to the programme, and urged 'school communities, parents, and mental health services to be aware of the dangers and risks associated for children and young people who have been exposed.'
Rather than encouraging important conversations around the rising issue of suicide, some fear the TV show's handling of the topic risks glamourising it, making it seem a reasonable response for young people who may not be aware of the support available to them.
http://www.youtube.com/watch?v=JebwYGn5Z3E
In the US, the Montclair's Public Schools District's mental health and harassment, intimidation and bullying (HIB) Coordinator said: 'There were a lot of questions I had, about how the girl was portrayed and the lack of mental health resources that were available to her.'
One public school in the area voiced concern to its parent community, pointing out that 'while the show is fictional, the series is extremely graphic, including several rape scenes, and raises significant concerns about the emotional safety of those watching it.'
And executive director of US-based Suicide Awareness Voices of Education, Dan Reidenberg, added: 'There is a great concern that I have that young people are going to overidentify with Hannah in the series and we actually may see more suicides as a result of this television series.
'The show actually doesn't present a viable alternative to suicide. The show doesn't talk about mental illness or depression, doesn't name those words. My thoughts about the series are that it's probably done more harm than any good.'