We earn a commission for products purchased through some links in this article.
Losing weight is no easy task, but often it's rethinking the little things in your day-to-day life that can end up making the biggest difference to your body shape.
It's all about tweaking those habits we all fall into. The four real-life women – Kim, Sue, Gemma and Sarah – who, supported by Denise Van Outen, have shared their 12-week weight-loss journey with us have all made small changes to their lifestyles that are now having a big impact on their weight loss. You can do this too.
Just check out these 12 easy switches to your daily routine and you'll give your healthy eating plan a real boost.
Morning
1. Before you eat breakfast, measure out any regular daily portions on your diet, such as milk or butter. Then you won't have to think about them for the rest of the day. And if you normally have fruit juice, try swapping it for a piece of fruit and a glass of water. The whole fruit will make you feel fuller for longer and provide essential fibre in your diet.
2. If you usually take public transport to work or on the school run, consider leaving a little earlier and walking part of your journey. Even adding five minutes more walking to your day will mean you'll up your weekly exercise by 35 more minutes – and the faster you walk the more calories you'll burn! A pedometer will encourage you even more.
3. Drinks can contain loads of hidden calories, so why not also think about switching that fancy mid-morning latte for a homemade coffee or a herbal tea? Or that can of fizzy pop for a diet version or, even better, water.
4. When you're heading for the supermarket, write a shopping list for specific healthy meals. Then you'll buy only what you need and avoid those dodgy impulse purchases, such as ready meals, desserts and treats. And remember the old adage: Never shop when you're hungry!
Midday
5. Regular meals will not only fuel your body but also educate it about when to expect food. To reduce the calories, cook your lunch from scratch. Working? The difference between a bought sandwich and a homemade one – allowing for thicker bread, extra fillings, and loads of gloopy mayonnaise – can be as much as 300 calories. That's a lot! So by making sarnie at home, you'll be cutting down on sugar, salt and fat, as well as controlling your portion size.
6. Talking of portion size, can you reduce yours a little? Maybe use a smaller plate, swap a plate for a small bowl, or increase the veg in proportion to the protein and carbs.
7. And your mum was right – you need to chew your food properly. If you take time to eat your lunch slowly, being mindful of the texture and flavours of your meal, you'll not only improve your digestion but also feel fuller faster. And that means consuming less calories.
Afternoon Evening
11. Favourite programmes on telly? Sneak in a few minutes extra exercise in by dancing during the ad breaks, running up and down the stairs, or doing some of our easy exercises.
12. Turn in early. Getting a good night's kip helps control your weight – seven to nine hours is ideal. Lack of sleep can mess with your hormones, and make you crave high-carb, late-night snacks. So put on your jimmies, shut down your screens and switch off the light. Night-night!
With support from TV star Denise van Outen, who's an advocate of healthy living and being active, plus a helping hand from weight loss aid XLS-Medical Max Strength, which reduces calorie intake from carbs, sugar and fat*, Kim, Sue, Gemma and Sarah are determined to change the little things in their lives to keep their weight loss on track.
Kim – 39, from Market Harborough – has been determined to keep up her daily exercise – even on holiday! While in Spain, she swam every day and stuck to her healthy eating plan, determined to get back into her motorbike leathers. 'You've got to feel good when you're on a bike,' she insists. And her efforts have paid off. 'I'm really, really pleased. I've got a big smile on my face because I got them done up successfully – without any rolling around on the bed, grunting and groaning!'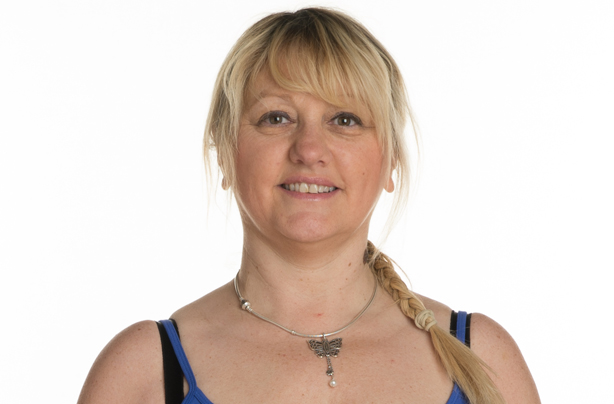 Sue – 49, from Stratford on Avon – has switched from eating unhealthily at erratic times to structured meals at similar points during the day. 'I think the biggest thing for me has been eating more regularly. I've not had to starve myself. I don't ever feel hungry. It's not really a diet, it's a lifestyle change.'
Gemma – 40, from Hastings – has embraced her new lifestyle choices, and is digging out an old, size 14 swimming costume so that she, like Kim, can maintain a regular exercise routine. 'It's that body confidence thing, isn't it? When you don't have it, you don't want anyone to see you. I think when you feel better about your body shape, then it just lifts your spirits.'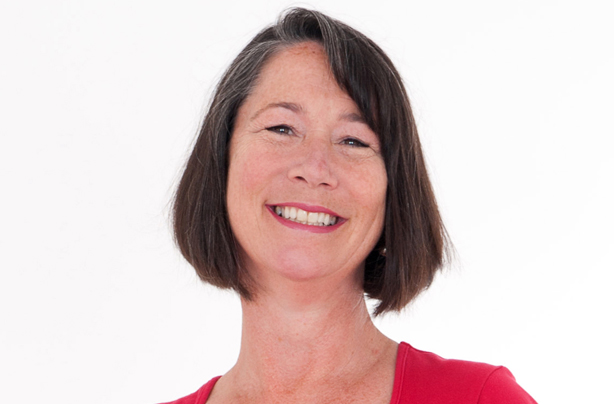 Sarah – 50, from Hampshire – is also in a high spirits after getting stuck into her new regime of eating healthily every day and taking regular exercise. 'I've got these new pink jeans,' she says. 'I would never, ever, have worn pink jeans before. But I felt, yes, I can carry these off now.' Her daughter agrees. 'I haven't seen Mum in ages and today she looks incredible, so good! It's not just her weight, it's also her mood.'
Eating a balanced diet and staying active is the best way to lose weight – and keep it off. XLS-Medical Max Strength is a helping hand that's clinically proven to reduce your calorie intake from carbohydrates, sugar and fat – and because it stabilises blood glucose, it also helps curb food cravings, so you lose weight faster*.
Working naturally with your body, women have found XLS–Medical Max Strength helps towards their weight loss goals faster than dieting alone* – simply take two tablets half an hour before your two main meals a day.
For more information and to watch the documentary Weight Loss – My Journey, hosted by Denise van Outen, go to xlsmedical.co.uk .
* Reference: Grube et al. (2015).