30 things that happened 30 years ago (but feel like they happened yesterday!)
Get ready to reminisce (or, feel old!) Take a look through all these things that happened 30 years ago, in 1984. We bet you'll feel like they happened just yesterday...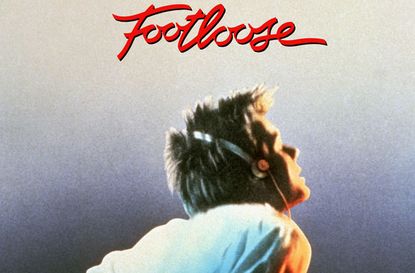 Get ready to reminisce (or, in our case have a serious 'Oh dear, I am SO old' moment!) Take a look through all these things that happened 30 years ago, back in the year of 1984. We bet you'll feel like they happened just yesterday...
1. Prince Harry was born!
And weren't him and his older brother, William, just adorable?
2. Elton John got married...
... to a woman!
3. Ghostbusters was released!
Who you gonna call?
4. The first MAC cosmetics products were revealed
And where would we be without them?
5. Taping TV was legalised
Oh, the memories. As much as we love the luxury of Sky+, tell us we're not the only ones who miss this a little bit?
6. Footloose was released!
"30 years ago? Surely not?" Yep, those were our words too, but this film really is three decades old!
And three decades later, Kevin Bacon proves he's still got it with this amazing performance on The Tonight Show in America.
http://www.youtube.com/watch?v=3T2FpCDlyNg
7. Olivia Newton-John married Matt Lattanzi
The marriage lasted 11 years - they divorced in 1995.
8. Joe Kittinger became the first person to cross the Atlantic...
... in a hot air balloon. Say what?
9. Madonna released the 'Like a Virgin' album
The oldies are always the best!
10. Ross Malinger was born
Remember this adorable little face from 'Sleepless in Seattle'? Well, that little face turns 30 this year!
11. First female Boeing 747 captain
Beverly Lynn Burns did it for the girls in 1984, when she became the first female pilot in the world to captain a Boeing 747.
12. Purple Rain...
Can you believe it's been 30 years since this Prince & The Revolution album. Well, that's made us feel old!
13. Splash came out in the cinemas
We love you too, Tom.
14. Terminator was released
It was certainly a big year for films.
15. The first Macintosh computer was unveiled
Steve Jobs and president, John Sculley revealed the 'personal computer' to the world in New York City on January 16, 1984.
16. Thomas the Tank Engine & Friends TV series was launched
Who doesn't love Thomas?
17. The Bill aired its first episode
We just can't work out why they ever took it off TV?
18. Teenage Mutant Ninja Turtles comic book
It was first released in May 1984.
19. The Adventures of Sherlock Holmes TV serie
s
It aired between 1984-1985 - and would you look at that, it's back and BIGGER than ever!
20. 'Wake me up before you go-go'
This classic by Wham! was released in May 1984 - and it sold over 2 MILLION copies.
21. Virgin Atlantic Airways was born...
... and that was just the start for Virgin.
22. Born in the U.S.A album was released
Bruce Springsteen's seventh album was UK number one album for four weeks. And, from this album he managed to get a very impressive SEVEN top ten singles from it too.
23. The Cosby Show came onto our screens
The last episode was on April 30, 1992. Sob!
24. Cyndi Lauper's 'Girls just want to have fun' hit the charts
And it still gets us on the dancefloor 30 years later!
25. It was a big year for women!
Barbra Streisand was the first woman to scoop the Best Director gong at The Golden Globes for the film, Yenti.
26. Papa John's Pizzas opened shop
'Better ingredients. Better pizzas.' Well, they certainly taste nice!
27. Tetris (the most addictive game of ALL time) was created
So many mixed emotions to the person that created this wonderfully addictive game...
28. The Breakfast Club met for their Saturday detention
On the 24th March, 1984. Wow.
29. Band Aid was recorded
http://www.youtube.com/watch?v=bjQzJAKxTrE&rel=0
Ahhh, what a trip down memory lane watching this. Look at all those mullets (and we're not mentioning the outfits!)
30. And finally, the average house price was... £37,182
Yes, Queenie, we're about as impressed as you are with how much they've gone up since then!
Where to next?
- 24 reasons we love Prince Harry
Melissa joined the Horse & Hound team for six months across 2012/2013 as part of the IPC scheme for graduates.