We earn a commission for products purchased through some links in this article.
Wahh – are we really old enough that the 90s are a comeback trend?! It seems like just yesterday we were listening to No Doubt and The Spice Girls in our cut off jumpers and bootcut jeans, but alas, time marches on, and the 90s is now a 'vintage look', and we're somehow in our 30s all of a sudden.
The good news is that although 90s style is now considered retro, it's actually back in fashion, and everyone from pop stars to A-list actresses are sporting key elements of the decade.
Here are 13 of the most 90s fashions that are back in stores today – anyone else wishing they hung on to their platform trainers?
1. Choker necklaces
Image: Instagram/blemishqueen
Particularly this wire 'tattoo' style choker, which we remember seeing around the necks of many a celeb in the mid-to-late 90s. Nowadays, everyone from Beyonce to the Kardashians can be spotted sporting one – and we're racking our brains trying to remember if we've got one in the back of the drawer. Doesn't that ying/yang pendant just MAKE the look?
2. Kickers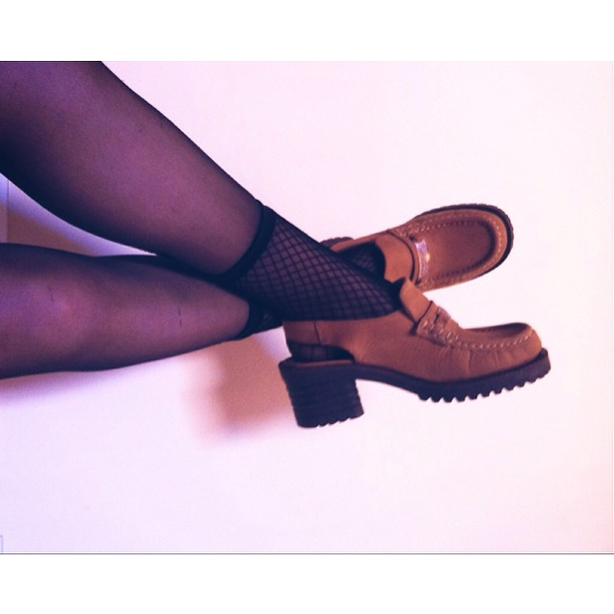 Image: Instagram/sjagger
We BEGGED our mum for Kickers to wear to secondary school, and now it turns out they're cool enough for the office again! The 00's aesthetic is more about the tan leather than the classic black, but there's no missing those iconic rubber soles.
3. Brown lipstick
Image: Instagram/gerdur9
PEOPLE ARE BUYING RIMMEL HEATHER SHIMMER AGAIN. And it actually looks pretty good. Any hue of lipstick that's got an undertone of brown is as big news in beauty circles today as it was on Drew Barrymore back in the day. Want to pull it off 20 years later? Choose a softer hue that's closer to nude than chocolate for a more flattering, wearable look.
4. Doc Martens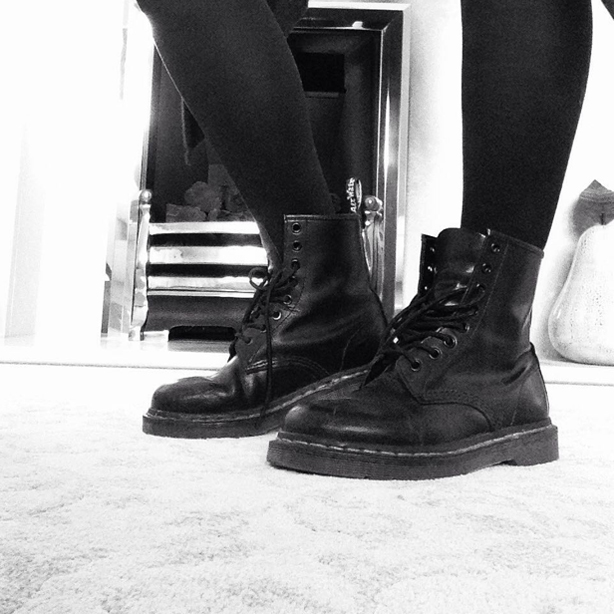 Image: Instagram/victxriamxy
EVERY fashionable 90s teen and twentysomething had a pair of these to stomp around in, and now today's teens are literally following in their footsteps. We're not sure we want another pair of the traditional boot version, but a quick browse of the DM website tells us that they actually do a rather nice range of brogues now too…
5. Bindis
Image: Instagram/jamieloveslikes
Oh, to look like Christina Aguliera circa Genie In A Bottle… Bindis aren't the go-to accessory they once were, but we do spot girls on the street in them from time to time. We have to say, it's not a trend that we think WE'LL be bringing back – but we are hit with a pang of nostalgia when we see a teen or two nobly carrying on the 90s tradition.
6. Jelly shoes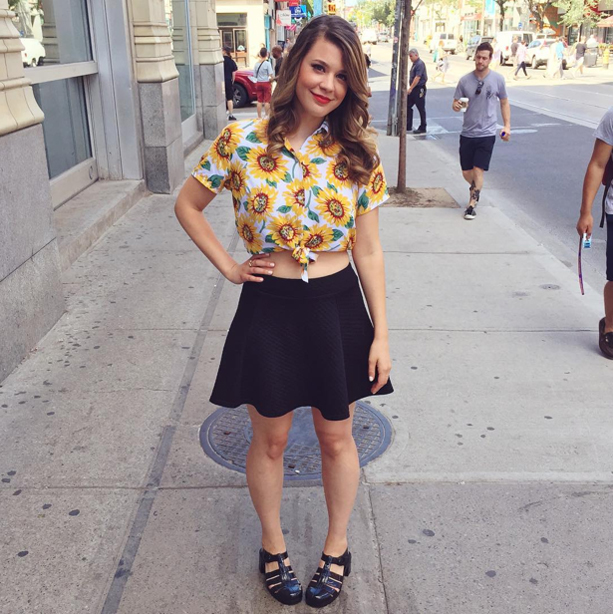 Image: Instagram/morganhoff
Jelly shoes are on the shelves again, and they're no longer just for kids! You'll find jellies of every colour hanging from the racks in everywhere from New Look to Next. For a grown-take, opt for monochrome options like black or white (or just throw caution to the wind and go full-on pink glitter, if you fancy!)
7. Flatforms
Image: Instagram/billiexshoes
Another 90s footwear classic, we've loved flatforms ever since the Spice Girls wore them, and if we're really honest with ourselves the love never died. Chunky footwear is big news for the season and beyond, so it's never too late to invest in a pair…
8. Scrunchies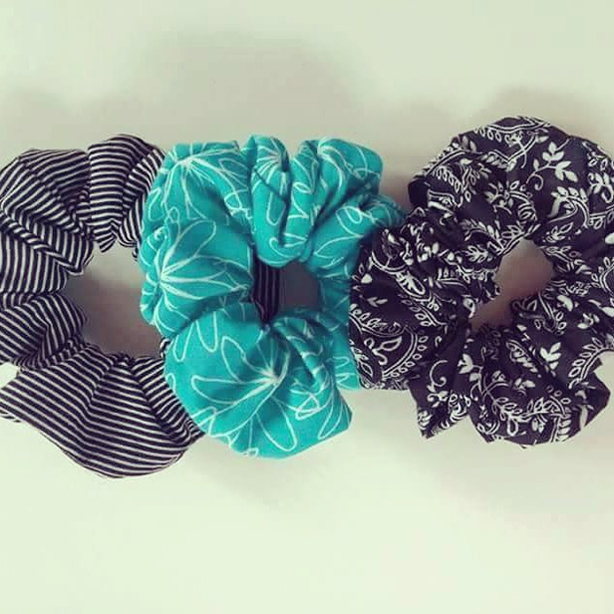 Image: Instagram/scrunchie_elastics
Scrunchies, wrapped around the customary 90s high ponytail, left our wrists sometime in the early noughties, but now they're creeping slowly back on. Stars including Sarah Jessica Parker and Catherine Zeta Jones have been snapped with one on their buns, and if it's good enough for SJP, it's good enough for us…
9. Crop tops
Image: Instagram/jademariebayford
Feeling brave enough to rock the crop? 90s us wouldn't have thought twice about donning a crop top and a pair of low-slung jeans, and today a new generation of flat-bellied youngsters is doing the same. Nowadays we'll probably couple ours with a nice high-waisted skirt, but there's definitely still a place for them in our wardrobe.
10. Dungarees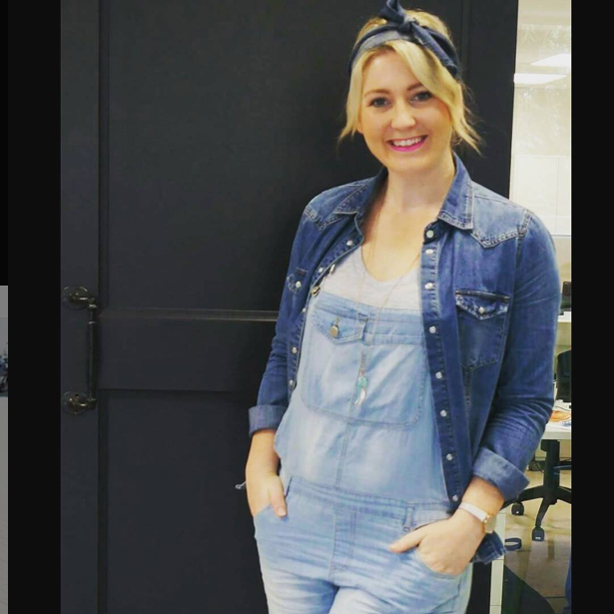 Image: Instagram/chelseacresswell
You've probably bought loads of pairs of these for your toddlers, but thanks to the 90s revival, you can now get some for yourself, too! Shops as diverse as M&S, ASOS and Simply Be are selling a surprisingly stylish modern incarnation, and you get bonus 90s points if you match your dungarees with a co-ordinating denim jacket, as pictured above.
11. Backpacks
Image: Instagram/uonewyork
And not just any backpacks, classy, totally work-appropriate leather bags that even the most reluctant of 90s nostalgics can wear with pride. Angelina Jolie, Jessica Alba and Emma Stone all have one – could you be tempted back to the pack?
12. Plaid shirts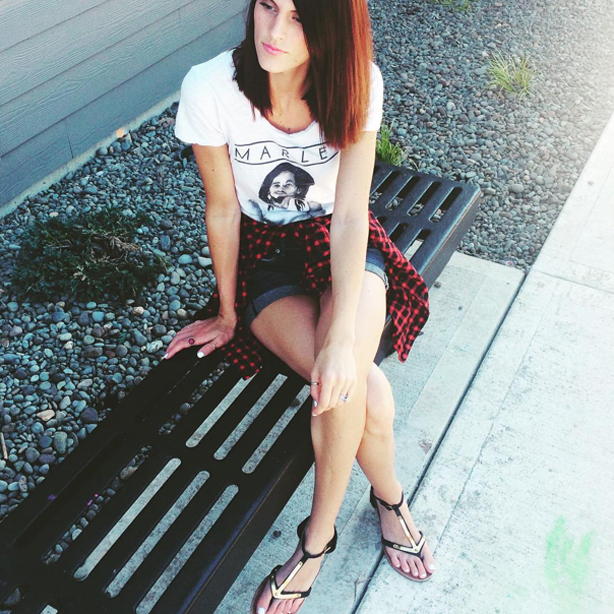 Image: Instagram/inkkellyshoes
Is it wrong that we still have our flannel from the first time around? We might not sport them round the waist these days (mainly because it's spread quite a bit since then) but there will always be a place in our heart for a check when it comes to casual chic.
13. Polo necks
Image: Instagram/fionamurchison
Remember how snuggly and warm you felt in one of these babies? Time to relive the joy! Team your polo neck with high-waisted mum jeans and a belt and you're good to go. Your youthful 90s self would be proud!