We earn a commission for products purchased through some links in this article.
A Lanarkshire woman has created a Facebook page to share her experience of a preventative double mastectomy, in order to provide support and confidence for women in her situation.
Amanda Stewart, 33, has been documenting her journey on her 'Cancer, You Lose' page since before her procedure, which she underwent in August 2015. She organised a 'Bye Bye Boobies' farewell party before her operation, and has had before-and-after photoshoots to capture the changes in her body and help others to understand the process.
Image: Facebook/Amanda Stewart
A mum of two, Amanda was advised to have a double mastectomy due to her family history – eight women in her family have been affected by breast cancer, and the surgery would reduce her changes of developing the illness from 97% to just 5%.
When she first made the decision, she began searching online for positive images of women who had had a preventative operation like hers, but came out empty handed.
'I couldn't find any preventative post-surgery photos or stories in the lead up to my operation, only post-cancer ones and they were all very somber and sad,' Stewart explained to the Independent – and so she set about creating her own.
Her page, which now has almost 1,000 followers, now features honest, light-hearted posts about her recovery, and frequent images of her post-surgery body. She is currently in the process of expanding the skin around her breasts with inserts in preparation for breast implants in the future.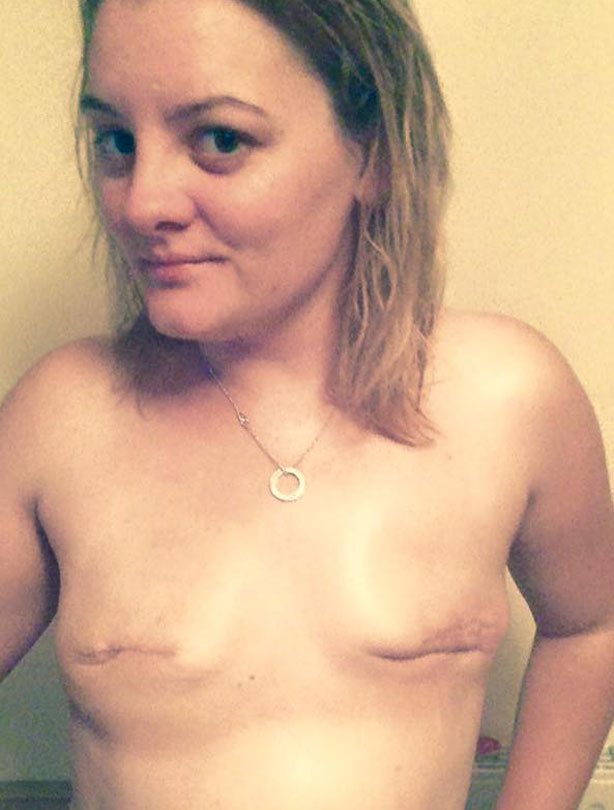 Image: Facebook/Amanda Stewart
Image: Facebook/Amanda Stewart
Speaking to the Mirror, Amanda explained: 'I may not be Angelina Jolie [who had a similar procedure in 2013] but I'm a normal person and think I look alright. I'm proud of the way I look and don't feel I should hide anything.'
'It's not the easy option and not right for everyone but it was the best option for me. If I had developed cancer, I wouldn't have been able to tell my children it would be OK, because it might not.'
'I have lost two breasts and you do lose part of yourself. Doctors can't prepare you for the emotions you are going to feel and I didn't really have anything to refer to myself in terms of support. If you google mastectomy pictures, you see depressing images of people with sad faces looking down at their scars. It is quite scary.'
'My Facebook page is up there for regular people who might be a bit apprehensive about going through with the surgery or who have difficulty talking about it with their loved ones. I've been getting loads of messages from people saying that the page is really helping them,' she added in an interview with Mail Online.
'I wanted to get a more positive message out there. Of all the people who have viewed the pictures and followed the page, I have not had one negative response. It's amazing.'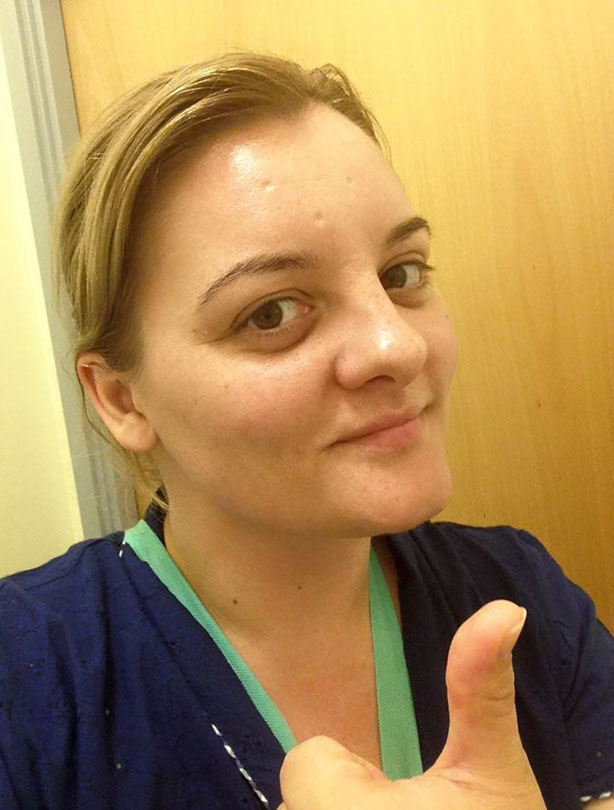 Image: Facebook/Amanda Stewart
Amanda, we think you're awesome – wishing you a safe and healthy onward journey!