Davina's heartbreaking video for Stand Up To Cancer
A host of celebrities take part in a telethon in aid of the Stand Up To Cancer campaign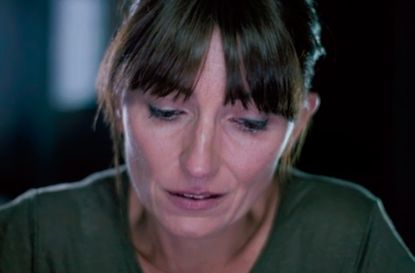 Most of you reading this will have been affected by cancer in some way - hardly surprising considering more than one in three people in the UK will develop some form of cancer in their lifetime.
Which is why a host of famous faces will be joining forces this Friday in a huge fundraising telethon on Channel 4, packed with celebrities from TV, music, film and sport, to raise money for Cancer Research UK. But behind the night of fun and comedy there's an incredibly serious and sad message...
http://www.youtube.com/watch?v=lQ1PlHS6R2s&list=UU3ObhpiChJxJPneFnP8vwfA
Davina speaks openly about the pain of losing her half-sister Caroline to cancer
Amongst the stars featuring in Friday's programme is Davina McCall. Davina lost her half-sister Caroline Baday to lung cancer two years ago, the pain of which she discusses in an incredbly moving and difficult to watch video to raise awareness for the campaign's cause.
Davina's is one of three heartbreaking videos released by the campaign to show a lesser seen side to advertising cancer awareness. Hers, along with actor Stephen Graham's and comedian Adam Hills', is a story that we don't often hear from celebrities, but many of us know so well. The videos are less about 'fighting' and 'battling' cancer, and more about the devastating reality that many people face in the wake of cancer.
http://www.youtube.com/watch?v=odmY1VYgz8I&list=PL05AleFZ7RMdPRW9rYqACC8NgMcNJ2gAq
Actor Stephen Graham's
discusses
his personal connection to the charity
Speaking to the Express about how important the campaign is to her, Davina said:
'Before my sister, I hadn't really been touched by cancer at all. Now I feel like it's everywhere. One in three of us will get cancer and that's a shocking statistic. Everybody I know has been touched by the disease - everybody. So it is one of those nights that unifies the entire country.
'I miss Caroline so much. She's left a gaping chasm. It took a while to smile again.'
Join Davina, Alan Carr, Dr Christian and a whole host of famous faces for Stand Up To Cancer, airing on Friday night at 7pm. For more information visit standuptocancer.org.uk (opens in new tab)
Where to next?
Swipe to scroll horizontally
Swipe to scroll horizontally