We earn a commission for products purchased through some links in this article.
Think you and your best friend share EVERYTHING? We beg to differ – because now there's even a TAMPON that you can use together on your period
. The Friends Forever Tampon has two applicators and a long interconnecting string, and is designed to 'let friendship flow', according to the brand's website.
'We guarantee that Friends Forever Tampons will bring you extremely close to your best friend for up to eight hours at a time,' the creator of the product, Kat Thek, told New York magazine.
The Forever Friends Tampon allows you to share your time of the month with your friends
The aim of the product is the reduce the stigma surrounding menstruation altogether – and because not all women are fans of tampons, there is a maxi-pad prototype in the works as well. 'We are not able to reveal the proprietary design details, but we can confirm that Friends Forever Maxi Pads will make it easy to get into the flow and ride horses/dance in white pants with your best friend,' Kat says.
She also recognises that not all women have just one BFF to share their period with, and so has previously been commissioned to make a 'Squad Goals' tampon, an interconnected 'web' of tampons which can be used by up to eight women at a time.
She suggests them for events such as bridal showers, and corporate team-building.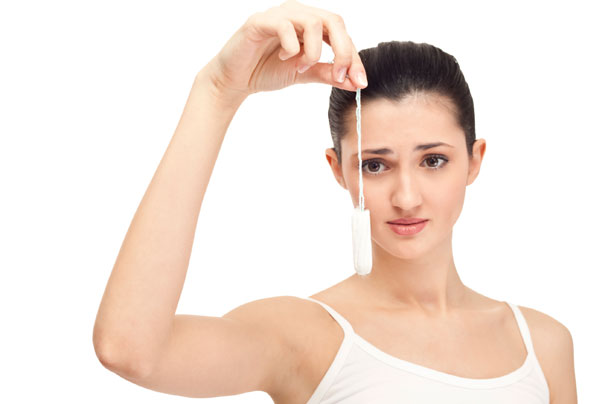 Some have questioned the logistics of the Friends Forever Tampon, including getting dressed, differences in the heaviness of the period, and actually going anywhere without the other person, but this hasn't stopped a number of New York pop-up shops from stocking the product.
And if your period isn't synced up with your best friends'?
'Then you're probably not actually best friends,' says Kat. 'Maybe take a road trip and try again next month.'
What do YOU think – is the Friends Forever Tampon a modern day best-friend necklance equivalent, or a really bad idea that you'd never in a million years want to try? Leave us a comment and let us know your thoughts!