We earn a commission for products purchased through some links in this article.
Do you ever feel like your partner NEVER takes their turn washing the sheets, or that you're constantly having to nag them to brush their teeth before bed?
You're not alone in your frustrations – trust us – but now there's a way to settle your hygience grievances with your other half once and for all. By taking the new quiz from Bella Bathrooms, an online bathroom retailer, you can determine just how dirty (or indeed clean!) your habits might be – and compare your results to your partner's.
We bet you can take a wild guess at who might come out on top…
The quiz asks you to select your gender at the beginning of the process, making it a 'boy vs girls' showdown when the results are revealed
The 10-question survey asks you to complete a set of simple questions, and then gives you a percentage score for your cleanliness at the end. Some of the questions reference personal hygiene habits, such as showering and tooth brushing, whilst the others take into account household chores like changing the sheets and cleaning the bathroom.
Results of 0-30% are considered to be 'very dirty', whilst 50-60% is 'average/could be cleaner', and 70%+ is said to be 'very hygienic'.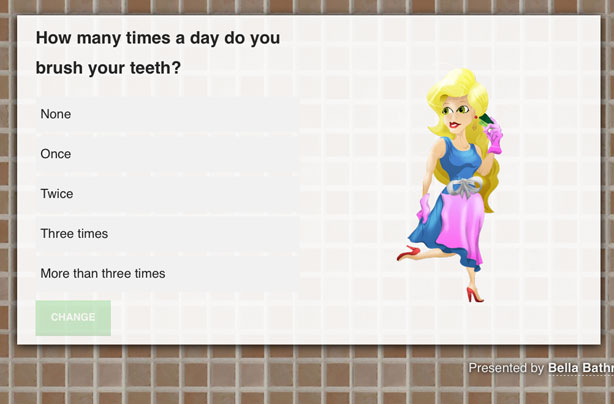 This quiz rates your cleanliness on a range of factors, from daily routines to household chores
According to Bella Bathrooms, the average UK participant will get a score of around 53 points – suggesting that perhaps we're all every so slightly guilty of not scrubbing the bathroom floor as often as we should – but we ARE proud to say that in the GoodtoKnow office we're hitting a much higher percentage than that.
That said, we haven't made our partners answer all of the questions yet…
How does your 'How Dirty Are You' score match up? Leave us a comment and let us know what percentage you (and your other half) get!