We earn a commission for products purchased through some links in this article.
Image: Comfortable In My Thick Skin
Lisa Goodman-Helfand, pictured right in the above image, has scleroderma, an autoimmune condition, which causes hard, thickened areas of skin and sometimes problems with internal organs and blood vessels.
The 40-year-old mum-of-two began a blog to document her life with the condition and raise awareness of the symptoms, and in doing so, became aware of fellow blogger and scleroderma suffer Chanel White, who is pictured on the left. After following Chanel's posts for several months, Lisa plucked up the courage to get in touch with Chanel, letting her know how she had 'read your posts, loved your writing, admired you greatly, cried for what you go through…' but felt guilt about having a 'better diagnosis'.
'I was terrified to contact you,' Lisa confessed in her message. 'Why? Because I felt tremendous guilt that I have lived with my chronic disease for 30 years, have two children, a husband, a career, and my disease is currently stable. How could I possibly have the nerve to contact you? I couldn't think of anything to say that didn't seem like I was throwing in your face.'
However, little did Lisa know that Chanel has been following her blog too, and felt exactly the same way!
'Lisa, you are so amazing! And I want you to know that your journey has inspired me many times! I started reading your blog from your very first post and was amazed by the trials you have overcome. I kept my distance because I felt you had endured so much more than me, and couldn't possibly relate or want to talk to someone so young and inexperienced with disease! It's so funny the perspective we build in our heads about others and their view on us!' Chanel wrote back.
Image: Comfortable In My Thick Skin
Lisa, left, and Chanel, right, shared their experiences of scleroderma online
The two began talking at length, and Lisa shared the story of her newfound friendship in a blog post. The blog received over 600 shares and garnered lots of supportive comments, so Lisa decided to promote her post on Facebook, using the picture of her bare face – the first of its kind she had ever shared online – and Chanel side by side.
Sadly, Facebook's response to her request was not the straightforward 'yes' that Lisa had expected.
'Your ad wasn't approved because it includes "before and after" images, or other images showing unexpected or unlikely results,' the social networking site said. 'It's also recommended that you avoid focusing on specific body parts, because these images typically receive high negative feedback.'
'To hear someone say "images like these typically receive high negative feedback" when they're referring to my face, it's a very hurtful statement,' Lisa told Yahoo! Canada.
She also stressed that it wasn't a before-and-after shot, but a demonstration that not all scleroderma patients look the same and that those who look perfectly healthy can be experiencing the same or even worse symptoms. 'The point was to illustrate that someone can look perfectly healthy, but also be facing life-threatening health issues, while someone who doesn't look healthy… can actually be much better off,' she explained.
Having posted ads about scleroderma in the past, Lisa contacted Facebook to find out exactly what the issue was with her image, but was rejected again on the same grounds. It was only after Yahoo! contacted Facebook about the story that the ad was eventually published, with representatives saying that they had been mistaken the two previous times – and Lisa says the response to the ad has been the complete oppositive to the negativity that Facebook anticipated.
'People who take two minutes to read the original article and two minutes to read the follow-up… have come out in full force,' she said. 'It's been tremendously reassuring.'
Some supporters have even started sharing barefaced #sclerodermaselfies as a result of her story, and directing people to Lisa's blog to learn more about the condition.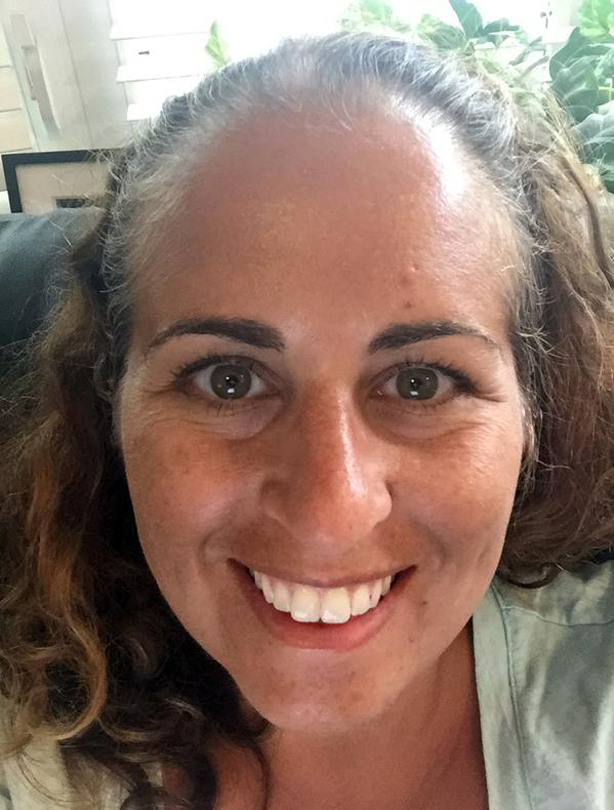 Image: Twitter/fabclassroom
'#sclerodermaselfies Going bare for Scleroderma to honor 400,000+ patients -Go to http://www.comfortableinmythickskin.com to learn more'
Image: Twitter/michellerussell
'#sclerodermaselfies I'm going bare for scleroderma. For more information visit: http://www.comfortableinmythickskin.com'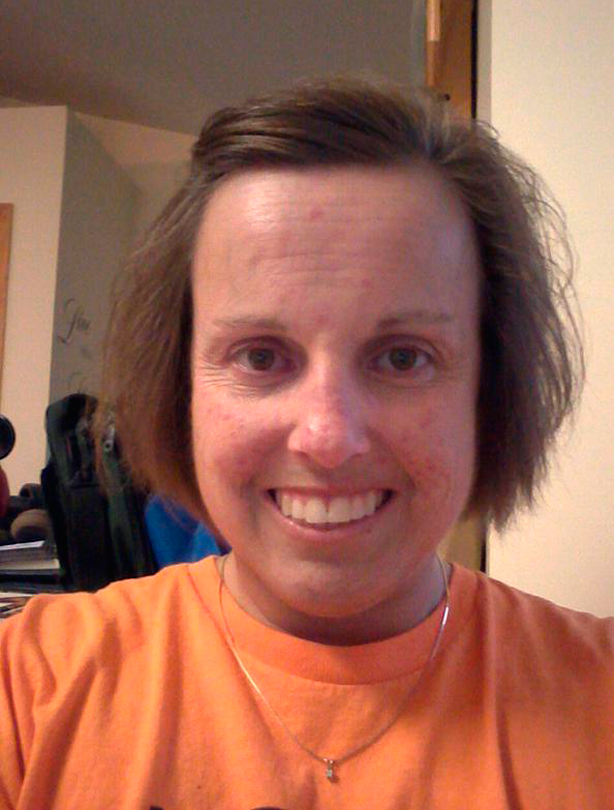 Image: Twitter/Ready Christians
'#sclerodermaselfies No polka dot coverup!Going bare for scleroderma in honor of the more than 400K patients like me!'
It may have taken a while to get it online in the first place, but it's fantastic to see Lisa's post finally receiving such an outpouring of support.
To learn more about scleroderma, visit www.nhs.uk and of course, Lisa's blog Comfortable In My Thick Skin.