Postpartum diet: 7 expert tips and the top foods to eat after pregnancy
Experts reveal how you can best nourish your body after having a baby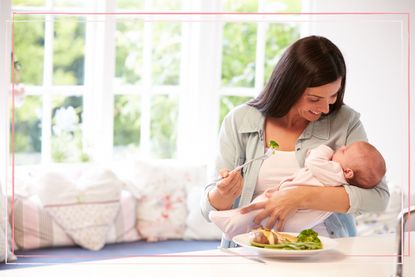 (Image credit: Getty Images)
Goodto Newsletter
Parenting advice, hot topics, best buys and family finance tips delivered straight to your inbox.
Thank you for signing up to GoodTo. You will receive a verification email shortly.
There was a problem. Please refresh the page and try again.
When you've just had a baby, it's important to fuel your body for your day-to-day life as a new mum. That's why we've asked the experts for their best postpartum diet tips.
Your body goes through a lot of changes during pregnancy, and while you may have significantly less me-time once you've had the baby, it's still important that you're looking after yourself. But from what to eat while breastfeeding to navigating postnatal exercise, it's not easy to get your head round, which is why we've asked those in the know for some help.
Registered nutritionist Jenna Hope explains, "Your postpartum diet is really important whether you're breastfeeding or not. Your nutrition plays an important on recovery from birth and can help to support energy levels in those early days. Whether you delivered your baby vaginally or via a caesarean your body has utilised a significant amount of energy and nutrients."
Jenna Hope is a Registered Nutritionist with an undeniable passion about making nutrition smarter, clearer and simpler, she provides quick, easy, nutrition advice which you can implement everyday. Founder of Nutrition consultancy firm Jenna Hope Nutrition, Jenna works closely with individuals, corporate clients and brands to implement smarter strategies for nutrition and to support health and wellbeing for the long-term.
With this in mind, we've put together a helpful guide on the foods you should be eating - and the foods to avoid. But before we jump in, remember that before you go making changes to your postpartum diet, take some time to enjoy being a new parent, be kind to yourself and listen to your body - more often than not it will tell you what you need.
On a postpartum diet, what are the best foods to eat?
Lisa Simon, Registered Dietician and Author of The Plant-Based Dietitians Guide to Fertility, told us: "It is important to nourish yourself and your baby with nutrient-rich foods that contain adequate amounts of protein, carbohydrates and fats.
"Aim to base your meals around starchy carbohydrates, preferably whole grain varieties such as brown rice, whole wheat pasta, quinoa, white and sweet potatoes. These foods are essential for providing your body with the energy it needs, particularly for lactation as you will need roughly an extra 500kcal a day during this time. "
Lisa is a registered dietitian with a wide range of clinical experience. She splits her time working in the NHS as dietetic lead in child and adolescent mental health, and working at CQC (Care Quality Commission) registered health care service, Plant Based Health Online, running individual and group consultations and delivering educational webinars. Lisa has written a clinical update on diet and fertility for the British Dietetic Association, and is currently writing her first book The Plant-Based Dietitian's Guide to Fertility. She has also co-authored and co-edited Plant-Based Nutrition in Clinical Practice which was published last year.
1. Eat your 5-a-day
Ensuring you're eating a wide variety of foods from all food groups is important after giving birth, and registered nutritionist Jenna Hope stresses the importance of eating plenty of fruit and vegetables where you can.
She says: "Ensuring you're consuming plenty of fruits and vegetables is vital as these are great sources of iron, vitamin C and magnesium all of which are important for energy and recovery."
2. Pack in the protein
Good sources of protein include:
Meat and fish
Good-quality dairy
Legumes (eg chickpeas, lentils, beans)
Tofu and tempeh
Soya milk
Nuts and seeds
Jenna explains, "These foods are particularly important during this time as protein plays a key role in repair and recovery. Additionally, protein helps to support milk production for those breastfeeding. "
3. Fill up on fish
Abbas Kanani, lead pharmacist at Chemist Click Online Pharmacy explained, "Foods which contain Omega-3 fatty acids are also important. They are beneficial for brain health and can help with reducing inflammation. The best sources are found in fatty fish such as salmon, sardines, and trout."
4. Stay hydrated
Hydration is important during the postpartum period when the body is healing. Jenna says, "Hydration is really key for supporting energy levels particularly when new mothers may be sleep deprived. Furthermore, for those breastfeeding mothers, staying hydrated is going to help to support milk production."
Abbas Kanani suggests eating food with high water content too, such as watermelon, cucumbers, citrus fruits and soups, to help support hydration and overall well-being.
5. Fibre is your friend
It's common for women to experience bowel problems and constipation after giving birth, and eating plenty of fibre can help with this. Good sources of fibre include cereals, rice, pulses and fruit and vegetables.
Jenna adds: "Wholegrains such as oats, brown rice and quinoa can help to provide complex carbohydrates for energy and fibre to support any changes in bowel movements which may occur after birth. "
6. Consider upping your iron intake
Registered Dietician, Lisa Simon explains, "While iron requirements actually reduce after delivery due to blood volume reducing and your period generally not returning while you are breastfeeding, you do not need to place extra focus on eating iron-rich foods. However, if you have experienced any abnormal bleeding during birth, iron-rich foods are important."
Abbas Kanani recommends foods such as lean meats, dark leafy greens, beans, lentils and dried fruits. Combining them with vitamin C-rich sources such as citrus fruits, bell peppers and tomatoes can boost iron absorption.
7. Make sure to snack
Not only have you just given birth, but now you've got a tiny human to look after, so naturally your energy levels are going to be depleted. This is why snacking is important - especially when breastfeeding.
Lisa says, "These can include chopped apple with peanut butter, or berries with Greek-style yoghurt. Other ideas include hummus with chopped veg and oat cakes, or a bowl of cereal topped with fruit."
Postpartum sample meal plan
We've asked our experts to help us put together a sample postpartum diet plan, if you're in need of inspiration. But remember, while it's important that you're looking after your body in the postpartum period, there's no need to impose a strict diet on yourself. While these suggestions will help your body recover, there's absolutely nothing wrong with slipping some treats in alongside it.
And as Jenna told us, "Your diet should look different every day to ensure variety, and therefore a meal plan should be used for inspiration only, rather than followed exactly."
Breakfast:
Porridge topped with cinnamon, berries, nuts and/or banana
A bowl of muesli or fortified whole grain cereal topped with fruit
Scrambled eggs with spinach, tomatoes and herbs
Lunch:
Eggs on wholegrain or rye toast with a side of spinach
Wholemeal wrap stuffed with smoked tofu or protein of choice, sliced avocado and mixed salad
Jacket potato with baked beans, served with a mixed salad drizzled in olive oil or tahini
Quinoa or brown rice bowl with roasted chicken or grilled tofu, mixed vegetables
Dinner:
Roasted sweet potato with a salmon filet
Baked tofu and stir fry vegetables
Spaghetti Bolognese (try making with half plant-based mince, half lentils to increase your legume intake) served with a side salad
Baked salmon or grilled chicken breast with roasted sweet potatoes and steamed asparagus
Snacks:
Mixed raw nuts
Fresh fruit with peanut butter
Greek or soya yoghurt with ½ a banana
Carrot sticks with hummus
A couple of biscuits and a glass of milk
What foods should I avoid after giving birth?
Sugar
There's nothing wrong with a sweet treat here and there, but try to limit you sugar intake to keep energy levels up.
Jeanna explains, "If you're particularly tired post-birth, it can be tempting to load up on high-sugar snacks to see you through the days and night shifts. However, overconsuming high sugar snacks can contribute to blood sugar spikes and crashes leaving you feeling more exhausted and craving more sugar."
Salt
Just like with sugar, you don't need to avoid salt altogether, but it's best to limit your intake. Jenna explains, "Water retention is common during the postpartum phase as your body is working to return to a non-pregnant body.
"Consuming foods high in salt can contribute to water retention and make it harder to remove excess fluid. Where possible try to avoid high-salt snacks and opt for raw nuts, oat cakes with peanut butter, crudites with hummus or boiled eggs instead."
Takeaways
When you've got a newborn baby, there are a million other things to think about before you get round to making your own meals - which is why ordering a takeaway every so often can be tempting. But try to limit these where you can.
Jenna says, "During this time, you're more likely to feel tired and be short on time which can make takeaways feel very tempting. However, often takeaways can be high in saturated fats and trans fats which can make it more difficult to manage energy levels."
Raw foods
Abbas Kanani explains, "Foods which can potentially contain harmful bacteria such as salmonella or listeria can pose risks to both you and your baby, so it's best to avoid consuming raw or undercooked meats, eggs, seafood, and unpasteurized dairy products."
What foods should I avoid while breastfeeding?
Caffeine: If you're breastfeeding it's important to try to limit caffeine consumption, as caffeine can pass through into the breast milk. Jenna explains that it's recommended to consume no more than 200mg per day which is equivalent to two instant coffees.
Alcohol: Alcohol can also cross into breast milk, and therefore it's important to limit or avoid consuming it. Jenna suggests if you've overconsumed alcohol then it's best to feed pre-pumped milk or formula milk while the alcohol is still in your system.
High mercury fish: Jenna tells us that the mercury from high-mercury fish can cross into breast milk and in high doses can impact the cognitive development of the baby. Fish high in mercury include swordfish, shark, big-eye tuna and marlin.
Should you take supplements after giving birth?
There are a number of benefits in taking postnatal supplements, particularly if you're breastfeeding, as your baby is relying almost entirely on you for their nutrient intake.
Jenna told us, "A post-natal supplement is a good idea in order to help with replenishing and optimising micronutrient stores post-pregnancy and birth." She added, "A good quality supplement can help to ensure you and your baby are nutritionally replete. Alongside a post-natal multi-vitamin, a post-natal omega-3 supplement can also help to support cognitive function too."
Meanwhile, Lisa told us that many women feel more comfortable continuing their prenatal supplement during breastfeeding, which is also a good option.
Parenting advice, hot topics, best buys and family finance tips delivered straight to your inbox.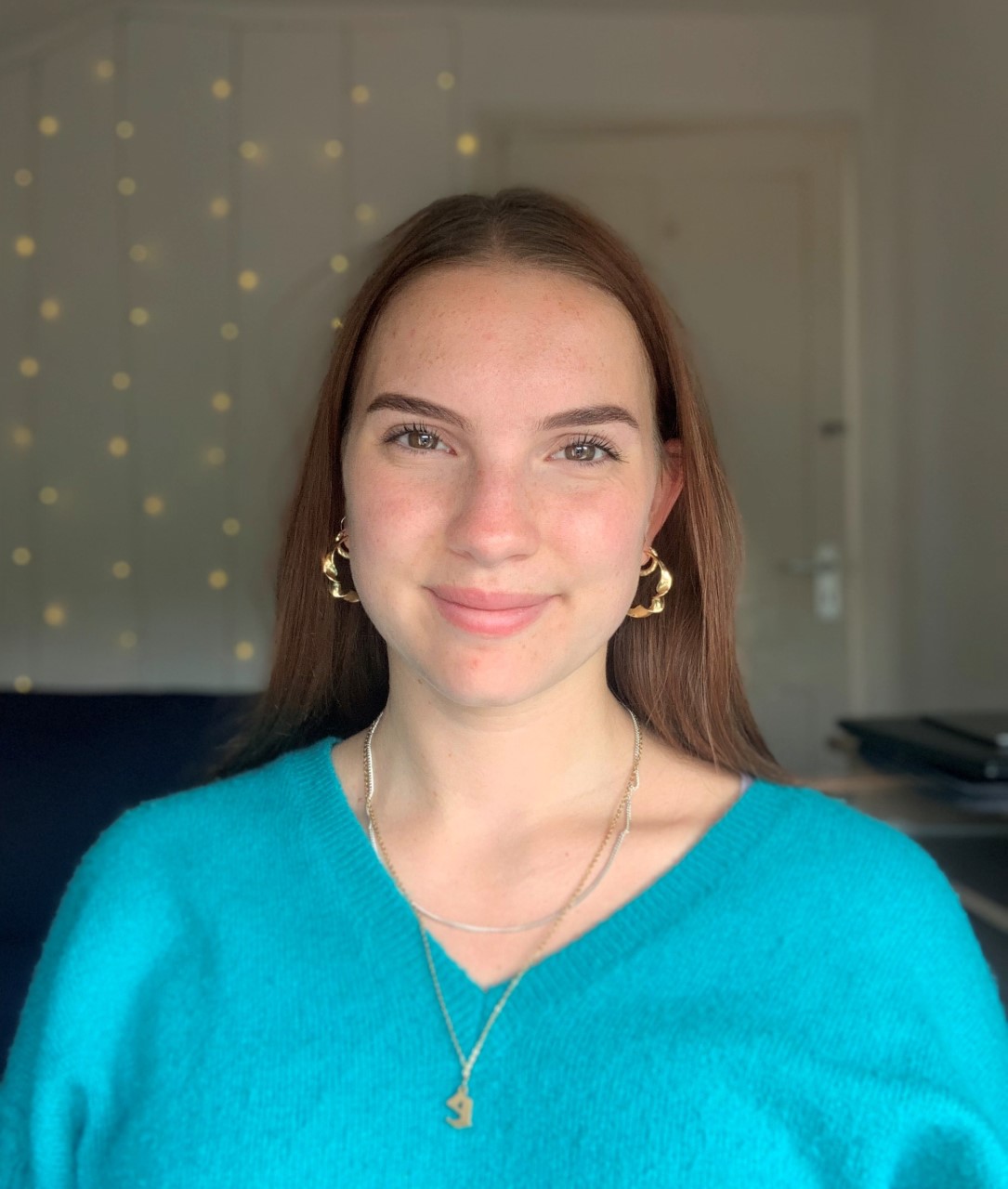 Ellie is Goodto's Feature Editor, having joined the team as a Junior Features Writer in 2022, and covers everything from wellbeing for parents to the latest TV and entertainment. Ellie has covered all the latest trends in the parenting world, including baby names, parenting hacks, and foodie tips for busy families. She has a distinction in MA Magazine Journalism from Nottingham Trent University and a first-class degree in Journalism from Cardiff University, and previously Ellie has worked with BBC Good Food, The Big Issue, and the Nottingham Post, as well as freelancing as an arts and entertainment writer alongside her studies.