Rebound by Aga Lesiewicz book review
Read our review of Aga Lesiewicz's first novel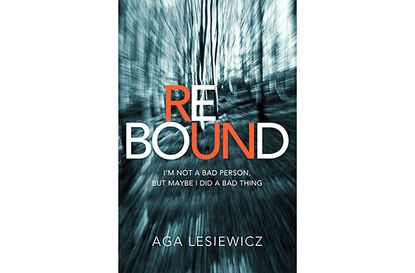 What is Rebound about?
Anna Wright has it all. A successful career, reliable friends, a beautiful house, a boyfriend and not to mention her loveable Labrador Wispa. But following a chance encounter with a man whilst out jogging on Hampstead Heath, her world starts to unravel, with a devastating domino affect. Shortly after meeting the stranger on the Heath a series of high profile crimes occur and Anna can't help but wonder if perhaps she is to blame. Her friends begin to disappear, her professional life suffers and she no longer feels safe in her own home. Is it all in her head or does she really know more than she is telling the police?
Goodtoknow says...
This is Aga Lesiewicz's first novel and she has not disappointed. After an initially skeptical start with a female character that seemed she might take the predictable format of many other weak chic-lit heroines, Rebound quickly becomes a fast-paced, page-turner that keeps you gripped. Anna is a character close to Aga's heart – as both she and her protagonist made their careers as TV producers. But Anna's life quickly becomes that of nightmares in this crime-fiction roller coaster.
Every time you think the story has peaked, it twists again. It eventually culminates in Anna questioning everyone around her – her ex-boyfriend, her over-friendly neighbour, strangers in the street, until she is drugged in her own home. Who can she trust? She tries to maintain normality, returning to her beloved running under the watchful eye of her dog Wispa, but a dark unease plagues her. Who was the man on the Heath? And is he linked to the crimes? And just when she thought it couldn't get any worse, people start dying. It is only then that she decides to confess what she knows and face the dark consequences. All we can say is that this goodtoknower finished it in less than 48 hours.
Rating: 8/10 Publisher: Macmillan Publication Date: 14th January 2016
Trusted, informative, and empathetic – GoodTo is the ultimate online destination for mums. Established in 2007, our 15-year-strong archive of content includes more than 18,000 articles, 1,500 how-to videos, and 7,000 recipes.