Teenager urges others to learn toxic shock syndrome symptoms after being struck down with the illness
'I am so so grateful simply to be here right now'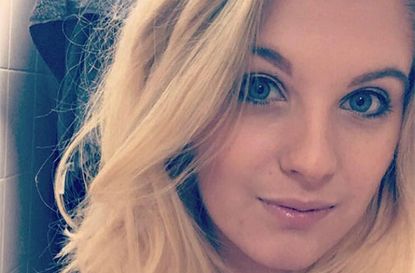 A teenager is urging everyone to familiarise themselves with the symptoms of toxic shock syndrome after being struck down by the deadly virus.
Toxic shock syndrome (TSS) is a rare but life-threatening condition caused by bacteria getting into the body and releasing harmful toxins.
It's generally associated with tampon use but can actually effect anyone regardless of tampon use or gender.
Phoebee Bambury, who was struck down with the virus just over a month ago, has posted an urgent warning asking people to familiarise themselves with the symptoms after becoming seriously ill.
Phoebee, who is from Stoke-on-Trent, took to Facebook to tell her story in the hope that it will help inform others of what to look out for if they think they could be getting poorly with TSS.
Luckily, having had experience with this illness before, Phoebee knew the warning signs when she started to show a high temperature.
'It's only because I was aware of the symptoms and got myself to a hospital QUICKLY that I have managed to return home so soon.
'I had a very high temperature around 9pm the evening before I was admitted...I woke up shivering uncontrollably, and I was aching all over.
'Straight away TSS came into my mind and having known people who have died as a result of the illness I didn't want to take the risk, so I phoned 111, who told me to get straight to a hospital.'
https://www.facebook.com/phoebeebambury/posts/1561712160520628
Phoebee describes the painful and scary ordeal that saw her being sick, swollen and covered in a rash.
'Within 10 minutes of arriving I was on a bed in A and E, with a drip, blood being taken and an industrial sized fan on me as my temperature was 39.7 degrees (even though I felt like I was in an ice bath).
'What followed were days of being very very poorly. I had an extremely low blood pressure, a constantly high temperature, rashes all over my body, I was being sick a hell of a lot and I was in agony. My face, my wrists and my ankles swelled up and I looked like Violet Beauregarde.
'I was put on about 6 different antibiotics, IV fluids for a week and morphine. I estimated I've had around 65 needles jabbed in me during my stay and some of the IV medications caused me to temporarily have blurred short distance vision which was pretty terrifying. '
https://www.facebook.com/photo.php?fbid=1316563111702202&set=a.151147048243820.26444.100000455769769&type=3&theater
The 19 year old has urged Facebook friends to read these symptoms and seek medical help if they were to experience them:
'I urge you all to familiarise yourself with the symptoms: *a high temperature (fever) of 39C (102.2F) or above *flu-like symptoms, such as a headache, chills, muscle aches, a *sore throat and a cough *feeling and being sick *diarrhoea *a widespread sunburn-like rash *the whites of the eyes, lips and tongue turning a bright red *dizziness or fainting *breathing difficulties *confusion *drowsiness If you have any combination of these seek medical advice straight away, it just isn't worth the risk!'
Reflecting on how serious her condition could have become, the university student said she feels 'grateful' to be alive and hopes to make a full recovery at home.
https://www.facebook.com/photo.php?fbid=1167468389945009&set=a.151147048243820.26444.100000455769769&type=3&theater
'I just wanted to say that I am so so grateful simply to be here right now.'
'If I had ignored my gut instinct and waited a day or two before seeking medical advice there's a possibility I may not be here to type this, instead I could be hooked up to any number of machines on an intensive care unit or worse.'
Trusted, informative, and empathetic – GoodTo is the ultimate online destination for mums. Established in 2007, our 15-year-strong archive of content includes more than 18,000 articles, 1,500 how-to videos, and 7,000 recipes.