The Forgetting Time by Sharon Guskin book review
Read our review of Sharon Guskin's novel The Forgetting Time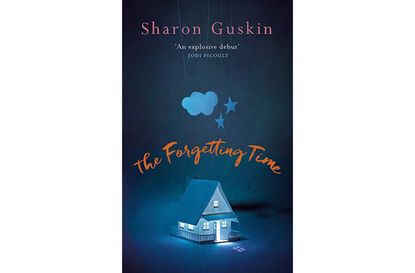 What is The Forgetting Time about?
Janie is a single mum who can't understand why her four-year old son Noah suffers such vivid nightmares and cries for his mum when he's already in her arms. He insists he wants to 'go home', has an irrational fear of water so intense that he refuses to wash, and at school, the teachers begin to worry and question Janie's parenting.
goodtoknow says... Desperate to help her child and terrified he'll be taken away from her, Janie takes him to see every child behaviour expert and psychiatrist in town but no one seems to know what's wrong. When she's finally offered a tentative diagnosis of early onset schizophrenia, she can't believe it, and feeling scared and frustrated, starts searching for answers online. That's where she first sees Jerome – in a documentary she stumbles upon on Youtube. Dr Jerome Anderson is a psychiatrist with an unusual specialism – he has devoted much of his career to helping children who recall details from previous lives. Janie doesn't believe in reincarnation but the more she learns about Jerome, the more she knows she has to meet him. What she doesn't know is that Jerome has his own problems – he is suffering from a form of dementia, which involves the gradual loss of language – one day it will steal his words completely. Can Noah, Jerome and Janie help each other before its too late or could their desperate search for answers cause more harm than good? As Jerome sets about investigating Noah's memories; the three of them have no choice but to keep going…eventually reaching a conclusion that no one expected. This original, gripping and moving novel is a must-read for every mother who will understand they'd go to any length to help their child. You don't have to believe in reincarnation to enjoy this book but you may find yourself starting to wonder if it could be possible by the end. An astounding debut novel, The Forgetting Time will have you hooked from the start.
Rating: 7.5/10 Publisher: Mantle Publish Date: 2nd February 2016
Trusted, informative, and empathetic – GoodTo is the ultimate online destination for mums. Established in 2007, our 15-year-strong archive of content includes more than 18,000 articles, 1,500 how-to videos, and 7,000 recipes.