Good news for Sarah! The top 10 names for online dating revealed
The most attractive names in the world have been revealed - did your name earn a spot in the top 10 (or are you on the least sexy list instead?)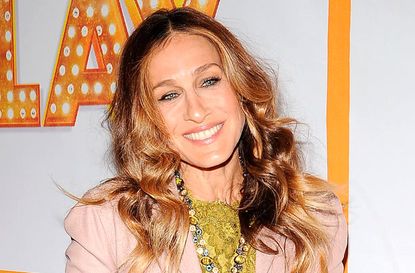 The world of online dating can be a tricky one to navigate at the best of times, but now, it seems that even details as trivial as your first name can have an impact on your chances of finding love!
According to research from dating app Happn, these are the 10 most attractive names for men and women who are looking for love online...
Top 10 women's names for online dating
1. Sarah 2. Sophie 3. Laura 4. Charlotte 5. Jessica 6. Emma 7. Emily 8. Katie 9. Lucy 10. Anna
Top 10 men's names for online dating
1. James 2. Richard 3. Tom 4. Will 5. Sam 6. Ben 7. Alex 8. David 9. Adam 10. Chris
We wonder if James McAvoy and Sarah Jessica Parker had any impact on the results...
However, if your name isn't on these lists, don't despair!
Another new poll conducted by Laura Wattenberg, the founder of BabyNameWizard.com, has revealed that Scarlett is the 'sexiest' name for women, whilst Alessandro tops the polls for men. So your name could have made it onto these lists instead...
Top 10 sexiest women's names:
1. Scarlett 2. Nicolette 3. Natalia 4. Anaïs 5. Paulina 6. Alessandra 7. Chanel 8. Soraya 9. Adrianna 10. Giuliana
Top 10 sexiest men's names:
1. Alessandro 2. Lorenzo 3. Rhett 4. Romeo 5. Mateo 6. Dimitri 7. Dane 8. Marcelo 9. Dante 10. Rémy
The influence of classic literature in this list seems clear, with Rhett and Scarlett likely to be inspired by the novel 'Gone with the Wind' (although we bet the association with Scarlett Johansson didn't hurt!)
The vowels in a name also clearly make an impact, with names ending in an 'a' (for women) or 'o' for men taking up many of the slots.
Some of the choices, however, feel a little more random - the only Dane we can think of is Katie Price's ex from Another Level, Dane Bowers!
We bet Dane was pleased with the results of this survey!
If your name isn't on either of the lists above, we're afraid that it may have ended up being voted least sexy instead (sorry, Bobs and Berthas).
Top 5 least sexy women's names
1. Gertrude 2. Bertha 3. Agnes 4. Ethel 5. Mildred
Top 5 least sexy men's names
1. Bob 2. Ernest 3. Norman 4. Dick 5. Howard
How Clean is Your House's Aggie Mackenzie and Take That's Howard Donald didn't fare so well in the ranking
But if your name is on these somewhat less flattering lists, all is not lost!
'Sexiness isn't a universal positive in a name,' wrote Wattenburg, in the blog post that detailed the results. 'Every name style comes with trade-offs, and what sounds good on a lingerie label may not serve as well for a salesperson or aspiring politician!'
What do you think are the sexiest names for men and women? Leave us a comment and let us know!
Trusted, informative, and empathetic – GoodTo is the ultimate online destination for mums. Established in 2007, our 15-year-strong archive of content includes more than 18,000 articles, 1,500 how-to videos, and 7,000 recipes.