The Red House by Mark Haddon - review
The Red House is the latest novel from author Mark Haddon, who wrote The Curious Incident of The Dog in the Night-time. Read our review of this story of 2 sides of an estranged family coming together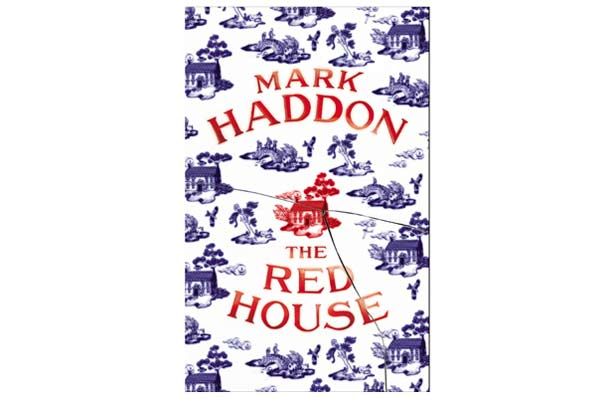 What's The Red House about?
After the death of their mother, Richard invites his estranged sister Angela to join him and both their families on a week's holiday in a rented house in Wales. Tensions are running high, with 4 adults, 3 teenagers and an 8 year old who likes beheading Nazi zombies...
The story is told from all 8 perspectives on a day-by-day basis. Over each day of the holiday you learn a little more about the past of the characters, their lovers, grudges and problems - all of them facing ghosts from the past.
Will Richard and Angela ever be able to move on from past arguments? Will 16-year-old Daisy reveal what's really bothering her? And will Angela ever be able to come to terms with the loss of her stillborn daughter, Karen, 18 years ago?
goodtoknow says: What's lovely about The Red House is that it's a story about 8 very average people, but we get to know them all on a very intimate basis, which makes them fascinating to follow. Don't expect something similar to either of Mark's previous books (The Curious Incident of The Dog in the Night-time and A Spot of Bother), this one has elements of humour, but it veers towards the darker side of the scale. His insightful writing style will transport you to their wet (and slightly miserable) holiday and will leave you feeling stuck in the middle of a very modern family's complicated politics involving step families, children coming of age and grief - in its rawest form. Whose side will you be on?
Rating: 7/10
You'll like this if you liked: White Teeth by Zadie Smith
Publisher: Jonathan Cape
Publish date: Out now
Buy it now on Amazon (opens in new tab)
More book reviews in the goodtoknow Book Club. Have you read The Red House? What did you think? Join in with the goodtoknow Book Club by leaving your review in the comments box below.
Where to next?
The Angel at No.33 by Polly Williams - review
Welcome to Rosie Hopkins' Sweet Shop of Dreams by Jenny Colgan - review