The Woman Who Went to Bed for a Year by Sue Townsend - review
The Woman Who Went to Bed for a Year by Sue Townsend is a comedy fiction about a mum who shuts herself off from the world after her twins leave the nest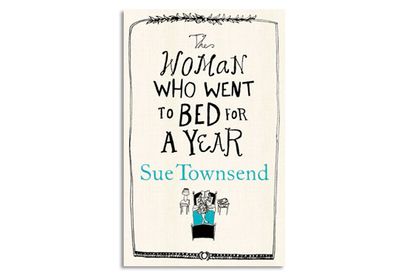 GoodTo newsletter
Sign up to the GoodTo Newsletter. You can unsubscribe at any time. For more information about how to do this, and how we hold your data, please see our privacy policy
Thank you for signing up to . You will receive a verification email shortly.
There was a problem. Please refresh the page and try again.
What's The Woman Who Went to Bed for a Year about? What would it be like to stay in bed and not have to lift a finger for a whole year? Well that's exactly what Eva Beaver found out in this hilarious novel. The day her twins fly the nest to go to university, Eva decides she's had enough of running around after them and her husband, so she climbs under her duvet and doesn't leave the safety of her bed for a year, not even to bathe or feed herself! But she soon discovers who she can really rely on, especially when Alexander, the handsome handyman who declutters her bedroom and brings her food, comes into her life. During the year Eva also becomes a local celebrity and unearths her boring husband Brian's not so boring secret, but most of all, she discovers herself.
goodtoknow says: Busy mums will love taking time out to read this funny book by the same author who wrote the childhood favourite The Secret Diary of Adrian Mole. Eva is a loveable character, who's easy to relate to. We particularly loved the scene where she writes Brian a Christmas to do list - you'll probably see yourself in the near disasters she warns him of - we did! You'll really laugh out loud at what the brilliantly-illustrated characters say and do, so read it when the kids are in bed, or they'll think you've gone mad.
Rating: 7/10
You'll like this if you liked: Her book, The Public Confessions of a Middle-Aged Woman
Publisher: Michael Joseph
Publish Date: Out now
Buy it now on Amazon (opens in new tab)
More book reviews in the goodtoknow Book Club. Have you read The Woman Who Went to Bed for a Year by Sue Townsend? What did you think? Join in with the goodtoknow Book Club by leaving your review in the comments box below.
Where to next?
Heart Shaped Bruise by Tanya Byrne - review
The Book of Summers by Emylia Hall - review