We earn a commission for products purchased through some links in this article.
Image: Instagram/bribri_2011/sabbasiljestrom/bonbecnmp
These women are applying make-up to just one half of their face – and the reason why is just brilliant.
Each snap is an attempt to show the dramatic difference that make-up can make to both appearance and confidence, and to end the 'make-up' shaming that is often prevalent when girls decide to get dolled up.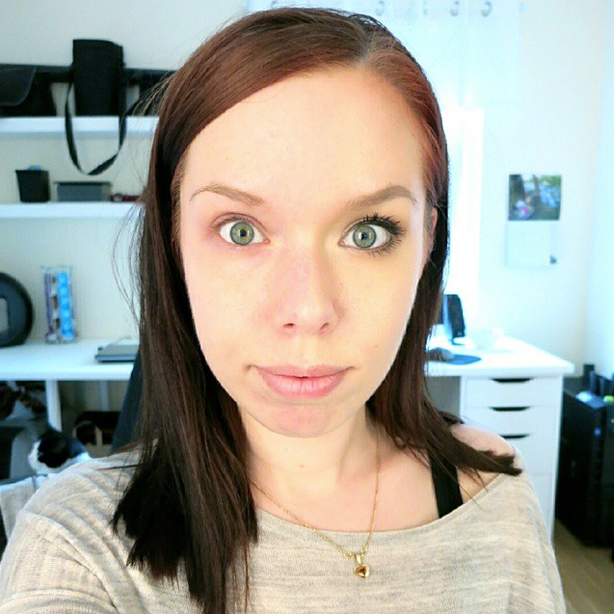 'I didn't always do my make up but once I started I loved it. I learn to do new things every time I pick up my eyeliner or lipstick or brush. I don't do my make up to impress my husband I don't give a damn what ppl think or say about me when I do or don't. I love doing my makeup. For me,' one of the women, Instagram user bribri_2011, explains.
The striking pictures are being shared as part of the #powerofmakeup hashtag, which was born after YouTuber Nikkie's latest video went viral.
Although she's usually known for her celebrity tutorials and ultra-glamorous look, this time, Nikkie, a young make-up artist from the Netherlands, posted a six minute clip of herself transforming one half of her face only, to fight back against the rise of 'make-up shaming' she's been noticing in her day-to-day life.
'I feel like lately makeup shaming has become a thing. It's as if putting makeup on to have fun is a shame. Therefore, I thought it would be cool to show you the power of makeup. A transformation. Because makeup… is FUN!', she wrote underneath the video.
Nikkie, whose Youtube channel 'NikkieTutorials' is her country's number 1 most subscribed and most watched beauty channel, says in the video that many girls have become ashamed to say that they love make-up, because 'nowadays, when you say you love make-up, you either do it because you want to look good for boys, you do it because you're insecure, or you do it because you don't love yourself' – and so, she creates a look with 50% 'full-on glam', 50% 'raw unedited me' to show that getting dolled up can be just for yourself, just for fun.
Nikkie starts with a bare face, explaining that when she goes out make-up free and shows people pictures of herself from her online profile, they say 'that is not you!', highlighting the extreme transformation she can create with just a few pots and brushes.
She then talks her audience through her routine, detailing each product that she uses and why it works for her. Of her foundation, she says 'it makes me look Photoshopped, without Photoshop. That's why I love it'.
'Same goes for concealer – I have dark circles and I want them to be gone'.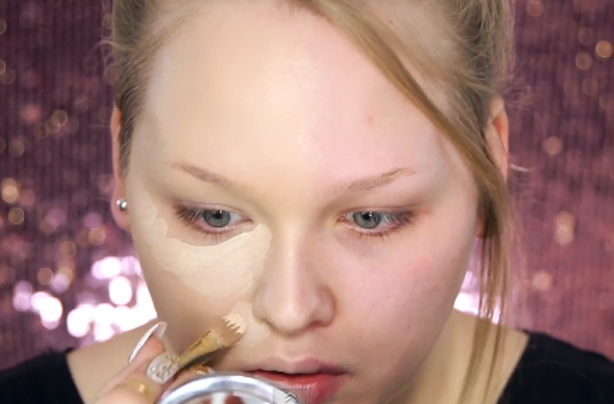 Notably, Nikkie claims that 'contouring is my religion!'
'One of the main things I get told when I show people a picture of me with make-up, like in my videos, and when I'm without make-up in front of them in person, they always say 'but you look so much slimmer!'
'Let me introduce you to the world of contouring,' she laughs, using a 'shade and light' palette to sculpt her cheekbones. 'Got a double chin? Contour that sh*t'.
By the time she finishes her look with lip products, Nikkie does look pretty different – but the point is that's she's no funnier, sassier or more attractive than she was at the beginning of the video, without a single scrap of make-up.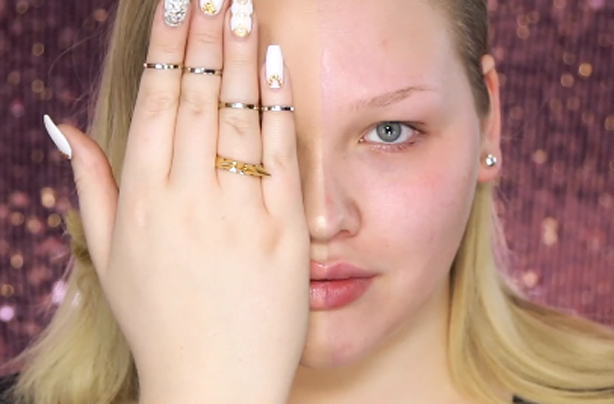 Watch: Nikki's incredible transformation in full
'By no means do I want to say that if you have insecurities, you should just slap make-up on, feel better and just never be content with your own self,' she says. 'I just want people to know that make-up is fun, and there are no rules to make-up, and if you want to go for that super-sharp contour for the day, do it! If you wanna go for a red lip and crazy bold eyes, do it! That's why I love the power of make-up.' We love the fact that now other women are helping her to celebrate it – and we think they all look awesome either way!
What do you think – do you find make-up fun, or do you much prefer the natural look? Leave us a comment and let us know your thoughts!