Books to read before you die: sneak a peek at this list of the top 20
How many have YOU read?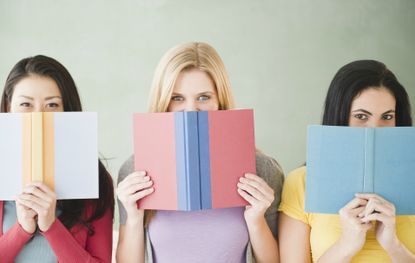 Check out this list of top 20 books to read before you die - reading is good for the soul, and it's never too late to start...
Book publishers Penguin have released the authoritative list of the top 20 books to read during your lifetime - and they're not all titles that you might expect!
Legendary author George Orwell tops the list with 1984, with another of his classics, Animal Farm, included later on the list as well. Meanwhile, Brit Zadie Smith and American J.D Salinger confirm the impressive pedigree of the authors Penguin have chosen.
And with everything from fiction to travel in the selection, there is something for everyone. Now we've just got to find the time to read them!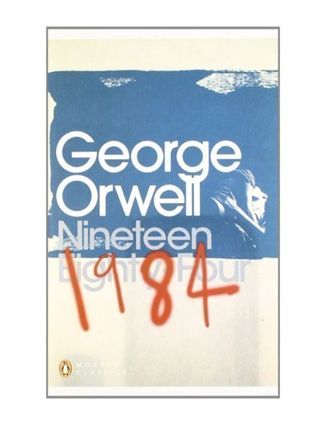 1. 1984 – George Orwell
Arguably the most influential book of the twentieth century, there couldn't be a top 20 list that did not include 1984. Responsible for cultural phenonmenons such as Big Brother and Room 101, Orwell's terrifyingly accurate depiction of the future is full of CCTV and thought police, as hero Winston Smith rebels against the Ministry of Truth.
2. A Short History of Tractors in Ukrainian – Marina Lewycka
Less about tractors and more about sex, sisterhood, and green satin underwear. Two sisters Vera and Nadezhda have to put aside their lifetime of differences to save their divorcee father from gold-digging Valentina - who is only good for one thing - boil-in-the-bag food.
3. Brooklyn – Colm Toibin
Set between Brooklyn and Ireland in the early 1950s, Colm Toibin's novel sees young Eilis move to New York to start a new life, only to have to return to her homeland after devastating news. The story has now been made into a Hollywood blockbuster and also won the Costa novel award.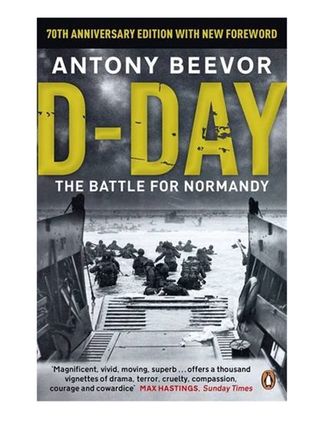 4. D-Day – Antony Beevor
Although there is an abundance of WWII literature, Antony Beevor's tale of the Normandy Landings is regarded as one of the most captivating and horrifying recounts of the D-Day events. The sights, the smells and the horrors of war laid out for the reader.
5. One Hundred Years of Solitude – Gabriel Garcia Marquez
Although One Hundred Years of Solitude might not sound like the most exciting premise for a book, Gabriel Garcia Marquez beautifully tells the story of seven generations of the Buendía family and their home town - Macondo - a microcosm of life, wars, disasters and miracles in Colombia.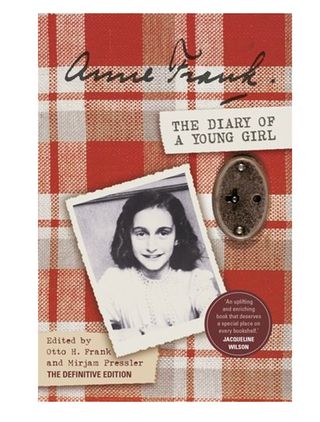 6. The Diary of A Young Girl – Anne Frank
Not only a captivating novel, but an important historical document, Anne Frank was given a diary on her thirteenth birthday - just two days before the Nazi occupation of Amsterdam. Her family went into hiding until they were betrayed and discovered in 1944 and sent to concentration camps.
7. The Forty Rules of Love – Elif Shafak
Ella Rubinstein has a family - a husband, three teenage children and a home that she has built for herself. But her life is missing something. After reading a manuscript about Sufi poet Rumi she turns on her family and leaves on a journey to meet the mysterious author once and for all.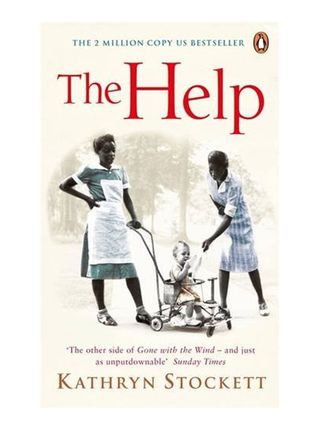 8. The Help – Kathryn Stockett
Now a major motion picture, starring Emma Stone, The Help focuses on Mississipi, USA, in the 1960s and the civil rights movement through the lens of African-American maids and the white families that they work for.
9. The Reluctant Fundamentalist – Moshin Hamid
Taking place over the course of one evening in a dusky cafe in Lahore, Pakistan, a local man recounts the tale of his life to an American, as he introduces himself; 'Do not be frightened by my beard I am a lover of America...' He tells the story of how he embraced the Western dream and a Western woman and how both betrayed him.
10. The Secret History – Donna Tartt
Under the influence of their charismatic teacher, a group of college students at a prestigious university in New England discover a way of thinking and living that is a world away from the boring existence of their peers.
11. White Teeth – Zadie Smith
Zadie Smith is now a household name, but her debut novel in 2000, it paints a dark and grim portrait of London, following two best firends watching post-war Britain transform into a cultural and ethnic melting pot.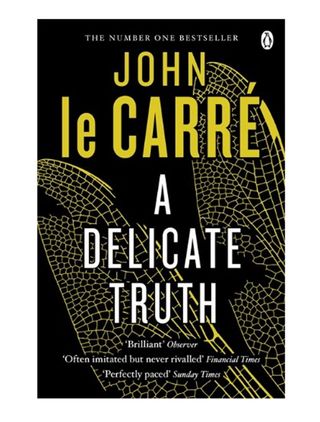 12. A Delicate Truth – John le Carré
Everyone may recognise John le Carré for his recent TV drama - The Night Manager. But in the literary world his greatest triumpt is A Delicate Truth. Set in Gibraltar it also follows the story of capturing a high-value Jihadist arms dealer and the counter-terror plans to foil the operation. But which side is everyone really on?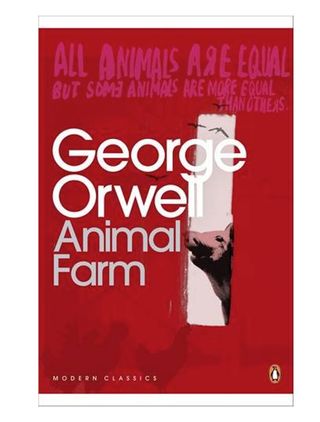 13. Animal Farm – George Orwell
George Orwell's second entry in the Top 20 list, Animal Farm is another of the twentieth century's finest social commentarys - launching an attack on Communism and Stalin, it is still as relevant today as when it was written. When the animals of Manor Farm overthrow their master and take over the farm themselves, they imagine it is the beginning of a better life - of freedom and equality. But it is not to be.
14. Extremely Loud and Incredibly Close – Jonathan Safran Foer
Nine-year-old Oskar Schell lost his father in the 9/11 terrorist attacks on the twin towers in New York and this inspires to to find a mysterious key that leads him on a quest across the big apple to find out more about himself and what exactly it will open.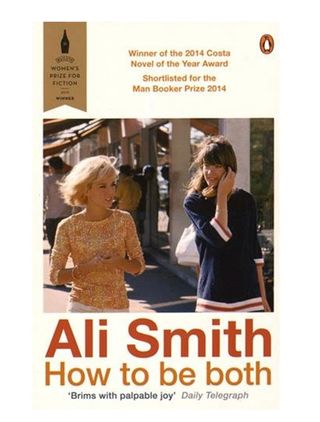 15. How to be Both – Ali Smith
Winner of the Bailey's Fiction Prize for 2015, How to Be Both looks at a tale across centuries and a Renaissance painter split in half. The novel is gende and genre blurring - depending on which route you choose you'll read the events unfolding in a different order.
16. Maus – Art Spiegelman
Maus is a cartoon novel, but this is not for children. In Art Spiegelman's alternate universe he examines the Holocaust, where Jews become mice and Nazis are cats. Spiegelman's own father escaped from Auschwitz and this informs and shapes his story telling throughout.
17. Of Mice and Men – John Steinbeck
A GCSE set text, everyone has heard of John Steinbeck's Of Mice and Men. A captivating tale of two farm workers - George and Lennie - and their true friendship. One smart and wise while the other is hulk and childlike, eventually one is forced to make a tragic decision.
18. Religion for Atheists – Alain De Botton
Regardless of your religious beliefs, Alain De Botton's book focuses on 'the non-believers guide' to ideas about spirituality, mindfullness and connection and how we can use religion for our benefit, regardless of personal faith.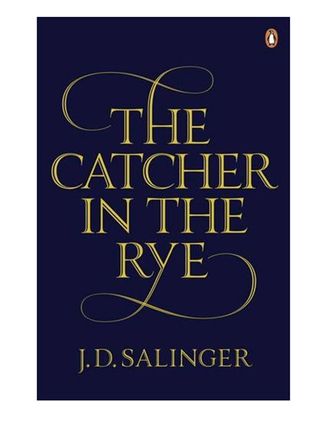 19. The Catcher in the Rye – JD Saligner
JD Salinger's legacy was undoubtedly shaped by The Catcher in the Rye. Focusing on the awkward transition from boy to man, it is more than a tale of teenage angst. Holden Caulfield become a hero for disenfranchised youths everywhere, regardless of geography or time.
20. The Old Ways – Robert Macfarlane
Robert MacFarlane has done the impossible - making a travel book truely original and unique. Following the tracks and paths that form part of a vast ancient network of walking-routes from the Chalk Downs in the British Isles to the Himalayas, Robert discovers stories that have been buried for centuries.
Parenting advice, hot topics, best buys and family finance tips delivered straight to your inbox.
Trusted, informative, and empathetic – GoodTo is the ultimate online destination for mums. Established in 2007, our 15-year-strong archive of content includes more than 18,000 articles, 1,500 how-to videos, and 7,000 recipes.