We earn a commission for products purchased through some links in this article.
Losing weight is seldom easy. You start out with great intentions, all bright-eyed and bushy tailed, but somewhere along the way your commitment begins to wobble.
The four real-life women – Kim, Sue, Gemma and Sarah – who, supported by Denise Van Outen, have shared their 12-week weight-loss journey with us know just how hard it is to stick to a healthy new regime. But, with a serious commitment to achieving their goals, and a helping hand from New XLS-Medical Max Strength, which helps reduce calorie intake from carbs, sugar and fat, they've all stayed on track. And so can you – just follow our 16 ingenious ways to stay motivated and you'll be on the road to success.
14 ways to keep yourself motivated
1. Stick a happy photo of yourself on the fridge. Use it to inspire yourself that you are gorgeous – losing weight is easier when you boost your self-esteem.
2. Dig out a favourite dress that's now a little snug. Hang it outside your wardrobe and try it on each week. When it feels comfortable again take a photo of yourself in it.
3. Reinforce your will power by reciting a positive thought each morning, such as 'This week I'll walk rather than take the bus'; or 'Today I'm going to swap a biscuit for a piece of fruit'.
4. Check out our fashion features and pick some new season looks you really like. Then imagine treating yourself to a particular outfit when you've stuck to your diet for a week.
5. Keep a photo record of your weight loss. Take a photo on the same day each week and stick them in a line with the date above each one.
6. Diet with a friend. Meet up regularly to check on progress and, if you've got a tricky situation to deal with, discuss it together over the phone.
7. Take the long view of your weight loss. Think of it over the whole month, so if you have a bad week you can put it in perspective alongside the good weeks.
8. Keep a food diary to remind yourself of exactly what you are eating every day. Be sure to record the naughty things as well as the good.
9. Break down your overall goals into smaller, more achievable, ones. You may be aiming to lose three stone, but your goal for this week is just 2lb.
10. If you haven't lost weight for a few weeks, try upping your exercise a little. You could use the stairs at work, play with the kids, or take the dog for an extra walk (he'll be delighted).
11. Remind yourself of someone whose inspires you and think about how you, too, could be like them.
12. On a list, add a new reason for losing weight each day. They could include 'Feel better about myself', 'Fit into my jeans' or 'Look good for my birthday'.
13. Give yourself a little reward for every mini goal attained. Perhaps a glam lippy, a new top, a bestseller you've been meaning to read, or simply a deluxe shower gel.
14. Finally, if you eat that choccie bar you've been eyeing all week, don't use it as an excuse to quit. Just acknowledge the lapse, then get back on track!
With support from TV star Denise van Outen, who's an advocate of healthy living and being active, plus a helping hand from weight loss aid XLS-Medical Max Strength, Kim, Sue, Gemma and Sarah are sticking to their new healthy lifestyles. Staying focused is demanding, but each woman has found her own way to keep motivated…
Kim – 39, from Market Harborough – tackles the challenge of lunch out with her mates. She says, 'I have what I call my Friday afternoon "therapy", where I meet my friends in the pub. We sit down, have a meal and put the world to rights.' To stay on track, Kim decided in advance to opt for a salad and grilled chicken. 'It's nice to come away feeling I've chosen the healthy option,' she says.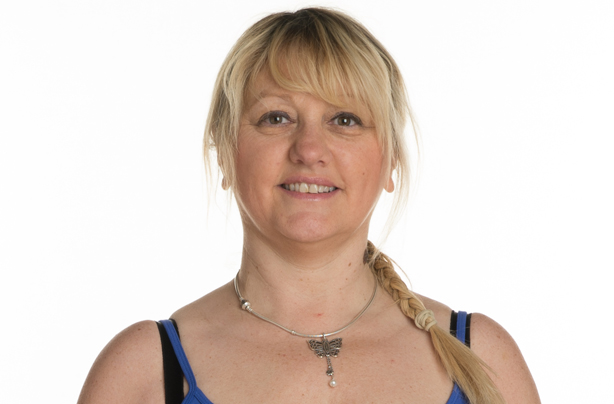 Sue – 49, from Stratford on Avon – is rediscovering an old passion, which is motivating her to exercise. She says, 'I stopped dancing because I'd put on weight and felt embarrassed. I was finding excuses not to go. But now I'm being brave,' And stepping out again is making her feel upbeat. 'When I'm dancing, I'm totally relaxed, totally at ease,' she says. 'It's just pure escape time. I wish I'd gone back ages ago.'
Gemma – 40, from Hastings – has found a role model to inspire her, so she's started a new exercise routine in her living room. 'I would love abs like Davina McCall, and there's no reason if I persevere that I couldn't get there,' she explains. 'Working out at home fits into my time frame with jobs and the school run, and I've noticed my fitness has improved. It makes me feel good, as it gets my endorphins going. I definitely feel happier for doing it.'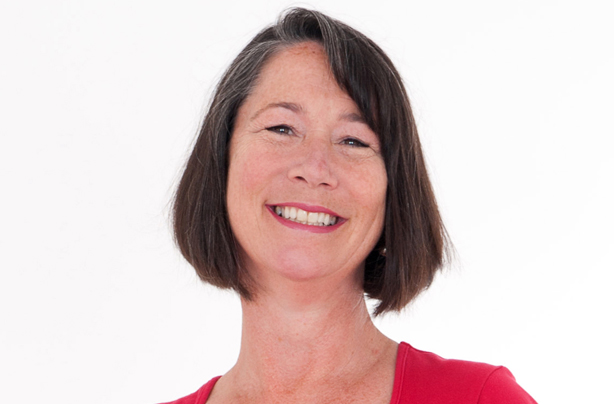 Sarah – 50, from Hampshire – is getting the motivation she needs to exercise from her husband, She's getting back in the saddle – the saddle of a bicycle made for two, that is! She and her husband like to ride their tandem around the South Downs. 'We love it,' Sarah says, 'and thankfully I'm not feeling so fat in the Lycra now.' Her husband thinks riding a tandem is the ultimate in co-operative working. And Sarah agrees. 'Every married couple should have a tandem!' she laughs.
Eating a balanced diet and staying active is the best way to lose weight – and keep it off. XLS-Medical Max Strength is a helping hand that's clinically proven to reduce your calorie intake from carbohydrates, sugar and fat – and because it stabilises blood glucose, it also helps curb food cravings, so you lose weight faster*.
Working naturally with your body, women have found XLS-Medical Max Strength helps towards their weight loss goals faster than dieting alone* – simply take two tablets half an hour before your two main meals a day.
For more information and to watch the documentary Weight Loss – My Journey, hosted by Denise van Outen, go to xlsmedical.co.uk
Caveats:* Reference: Grube et al. (2015)