Doctor issues warning to parents about Calpol branding it the 'heroin of childhood'
A top doctor has warned that Calpol has become the 'heroin of childhood' after revealing kids consume three times more of the paracetamol-based medicine than they did 40 years ago.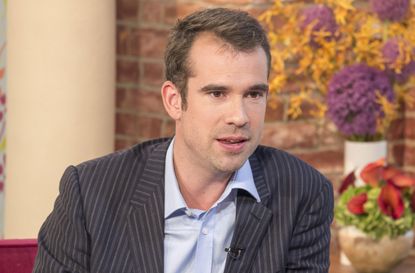 A top doctor has warned that Calpol has become the 'heroin of childhood', after revealing kids consume three times more of the paracetamol-based medicine than they did 40 years ago.
In a BBC documentary airing tonight, Dr Chris van Tulleken investigates why parents are spending £64 million on the medicine each year after being told by his own GP, Dr Marlow, that children may be becoming 'addicted' to the medicine.
Dr Marlow told him: 'We have children almost addicted to paracetamol, to Calpol. Not the drug itself, but the process. Some describe it as the heroin of childhood.'
Speaking to What's On TV about the documentary, Dr Chris claims that the company behind Calpol, Johnson & Johnson, are manipulating parents' anxieties.
He said: 'Calpol is marketed as a healthy part of a normal childhood, the advert says it, "Let's kids be kids". The message it sends is that for every bruise, cough, cold or bump you can give Calpol.
'That's a really bad way of using the drug for lots of reasons not least because paracetamol should only be used when absolutely necessary but also, giving it out so readily creates a culture where children grow up learning that problems are solved by drugs.'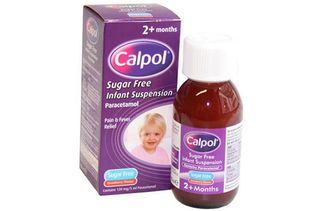 But Dr Chris doesn't blame parents for giving their kids too much Calpol because 'the manufacturers haven't been entirely clear about when it should or shouldn't be given'.
He added: 'I want to re-iterate, parents are not the baddies… The indication on the packet for taking the drug says for "Pain and Fever", but that is inappropriate. You do not need to treat a fever in a child if the child isn't distressed.
'We worked out how much Calpol we buy as a nation every day, it's over 5 tonnes a day which is just staggering. In 2016 we spent £64 million on it.'
However, speaking on ITV's This Morning about the use of Calpol, resident medic Dr Chris Steele said the medicine was something every parent is 'thankful' for.
Blaming parents for its overuse, he said: 'It's not addictive however; parents are psychologically dependent on Calpol as when children are ill they go for it.
'It's a safe medication, very effective as a painkiller. It can also lower a mild fever.'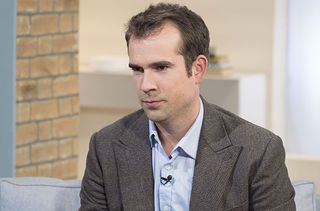 According to Calpol's website, the product can help relieve stuffy noses, sore throats, aches and pains, fevers and teething.
When it comes to dealing with mild fevers, Calpol advises 'you could use a paracetamol or ibuprofen-based medicine to reduce fever' and recommends parents try Calpol Infant Suspension.
Responding to claims made by the programme, Calpol's makers Johnson & Johnson told What's On TV: 'Calpol has been supporting parents for 50 years, and we believe parents know what's best for their children when they are unwell. Parents and carers are advised to always read the label and to speak with a healthcare professional if they have any concerns.
'We strongly refute any suggestion that the information we provide to parents is inadequate. All Calpol labelling and advertising is compliant with relevant UK regulations and codes of practice, and we provide very clear guidance as to what conditions Calpol can be used to treat in line with the product licence.'
Parenting advice, hot topics, best buys and family finance tips delivered straight to your inbox.
Trusted, informative, and empathetic – GoodTo is the ultimate online destination for mums. Established in 2007, our 15-year-strong archive of content includes more than 18,000 articles, 1,500 how-to videos, and 7,000 recipes.